Hiking under the full moon.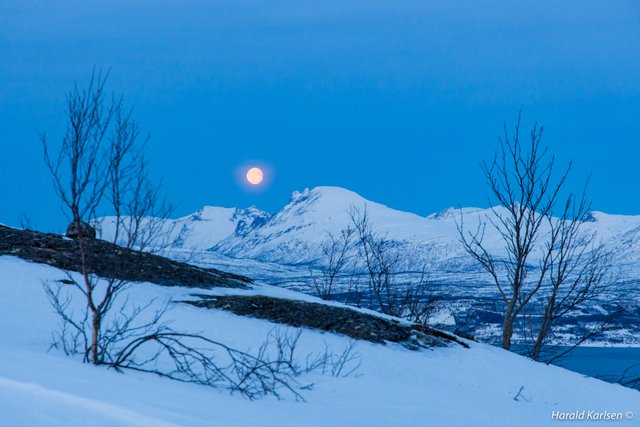 Saturday. Free from work, blue sky and almost full moon. Perfect for a little hike and be out in daylight. Todays goal was the mountains above my hometown Narvik and a little "peak" called Taraldsvikfjellet. It is a short hike, total around 5 km. When following the trail the snow was hard and we could walk by foot.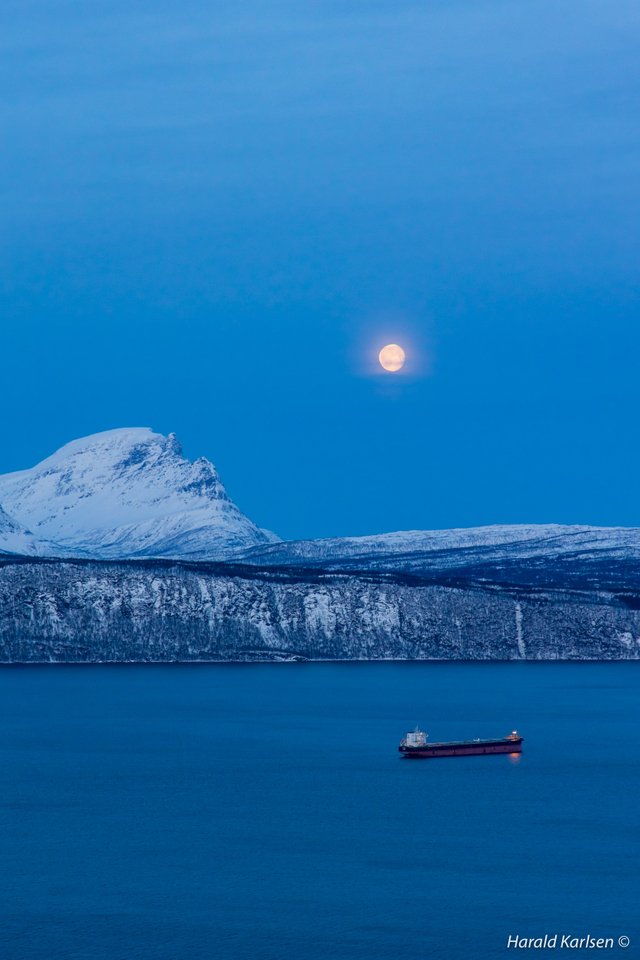 A iron ore ship anchored on the fjord.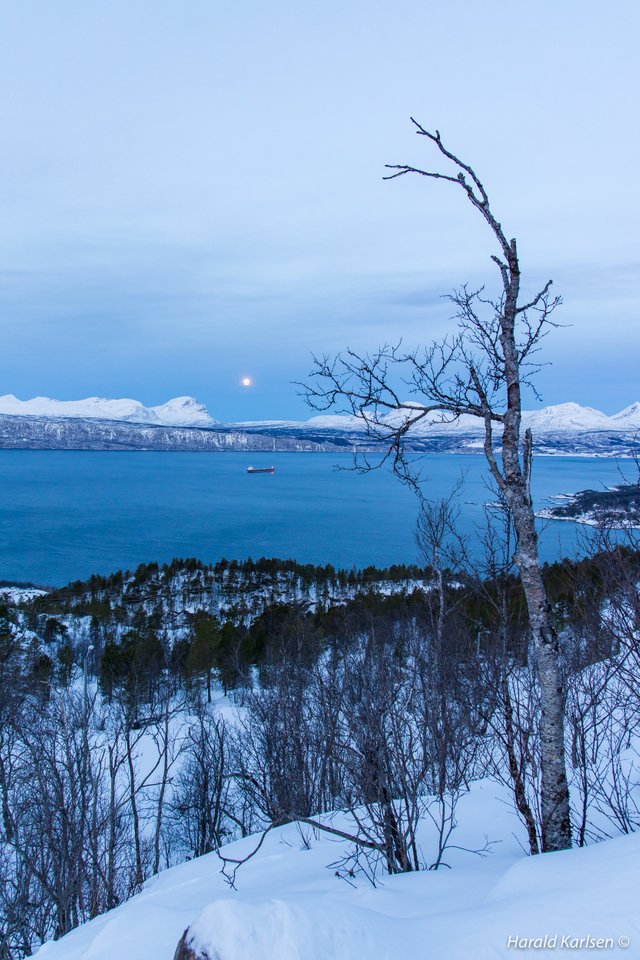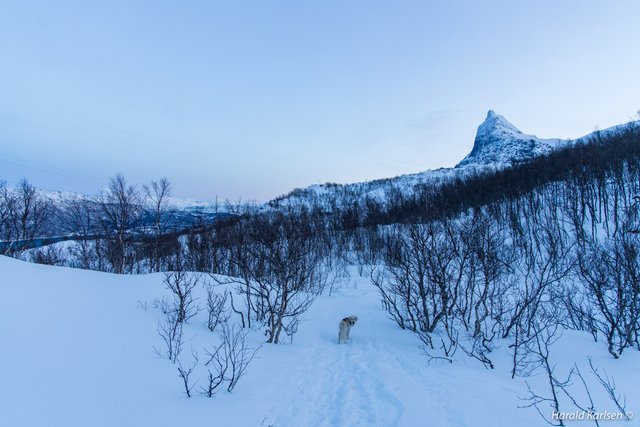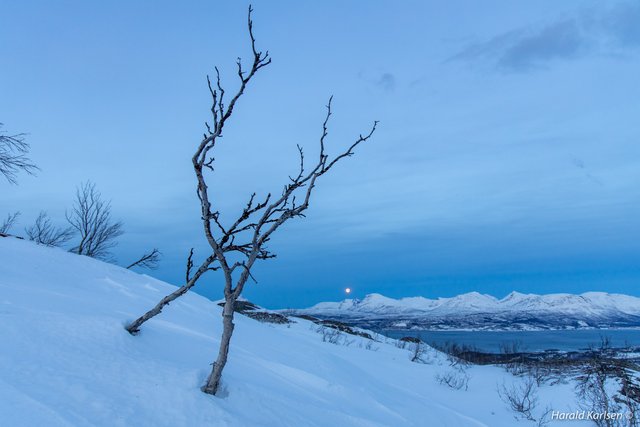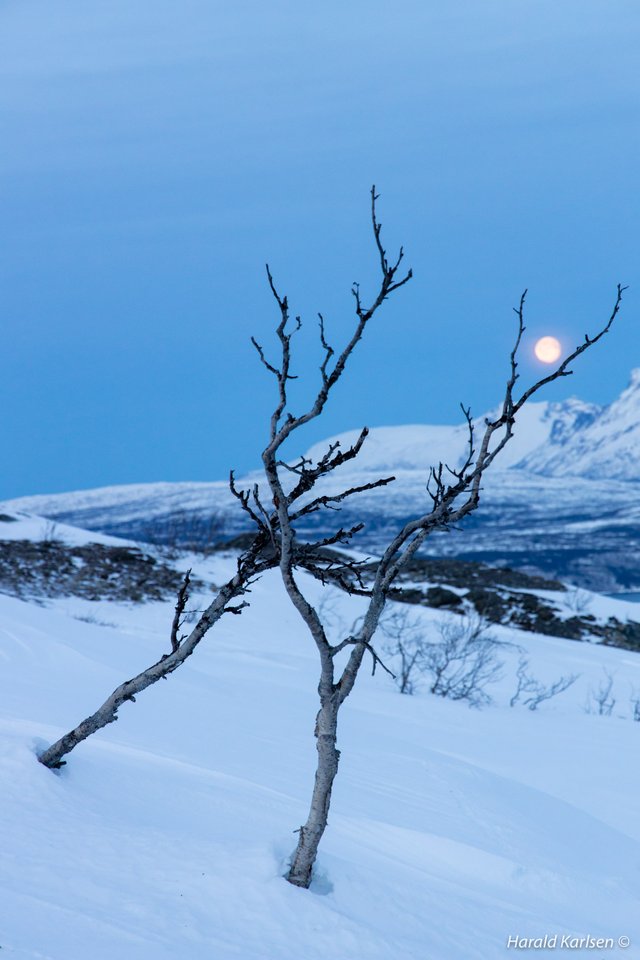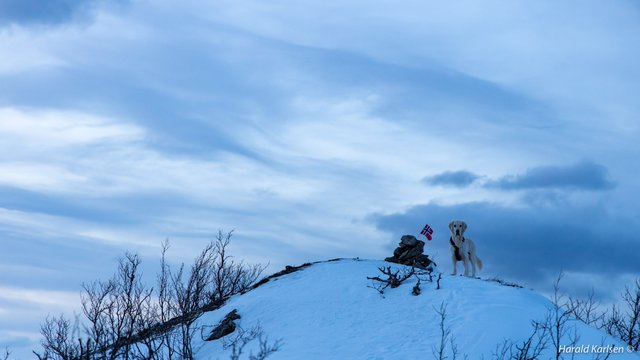 Nero, first "man" up to the peak and the Norwegian flag.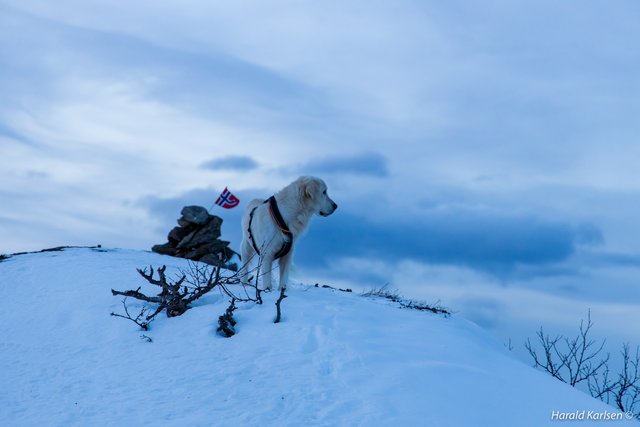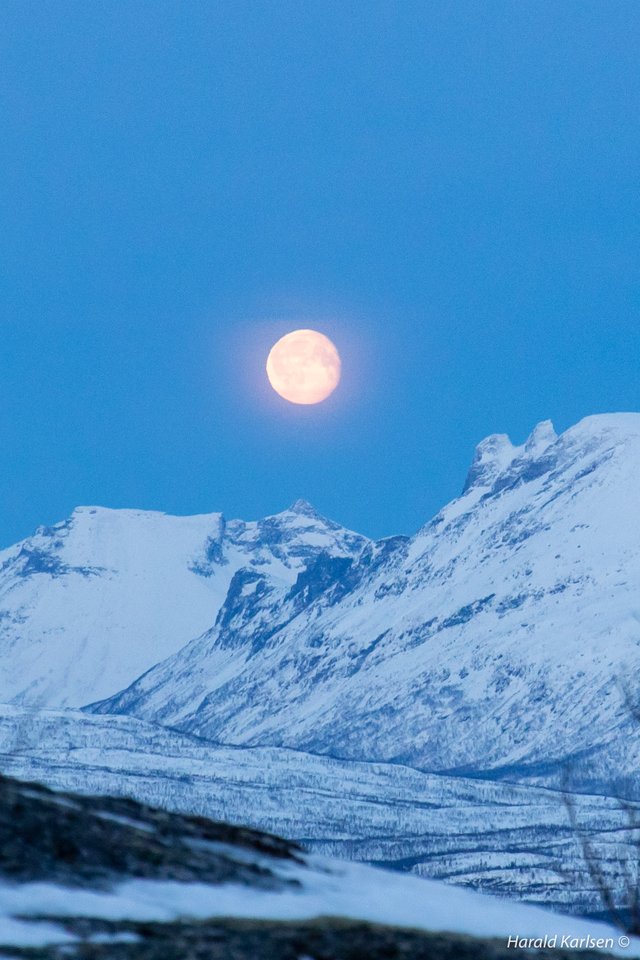 The moon sets around 13:00 and rise aoround 14:30.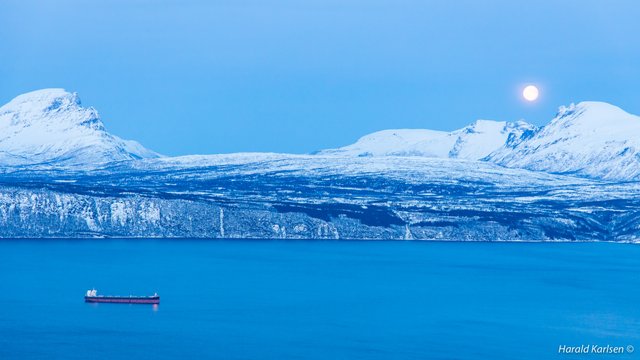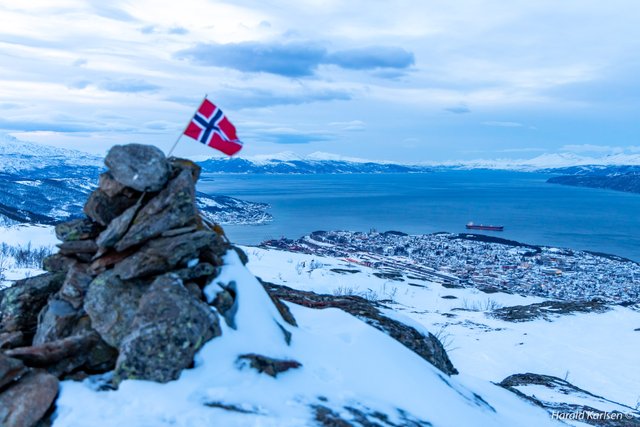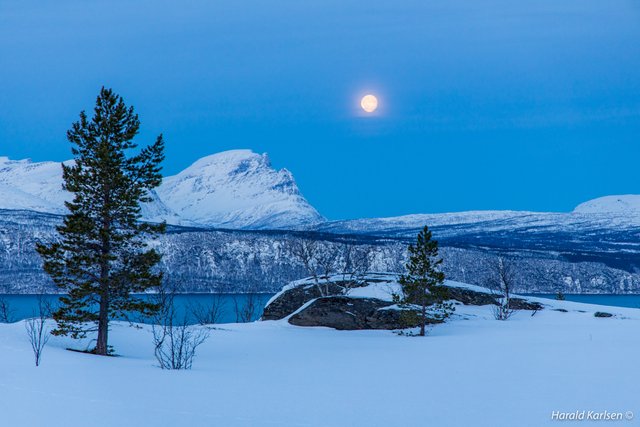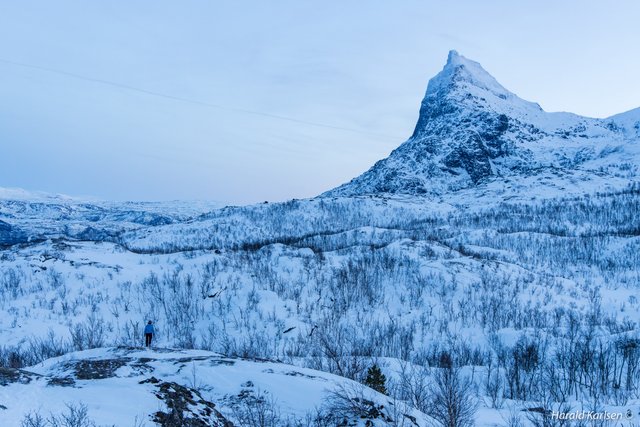 Heading back down to the city. Another another nice walk in the mountains completed.
Best regards
Harald