Daltinden, norhtern Norway

...and among todays opportunities, it was an easy choice to take a walk in the mountain in the beautiful weather. The goal was the mountain Daltinden. This mountain facing towards the south and the snow have melted quite a lot in the hight. It is still much snow in the mountains and not possible to hike without skiing. We long for summer so we wanted to check how high up in the mountain it was possible to walk on dryland. Daltitnden is just across the fjord where I live, so it is not far away.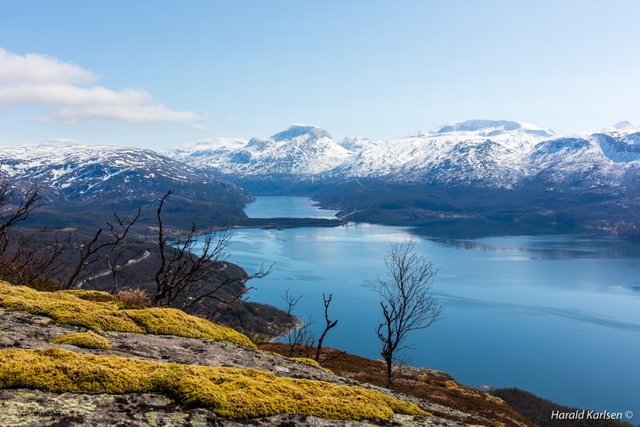 The first part of the trail goes through forest of birch with little view to the surroundings, so no pictures from this part of the hike. After around 2 km we are above the treeline and the view opens up towards the fjord Rombaken, Ofotfjorden and the mountains along the fjord.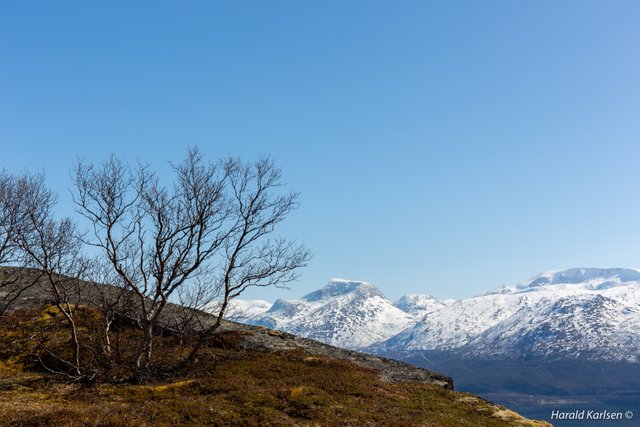 If I go close to the trees they have tiny signs of green leafs. A couple of weeks with higher temperatures, the forest will "explode" in green.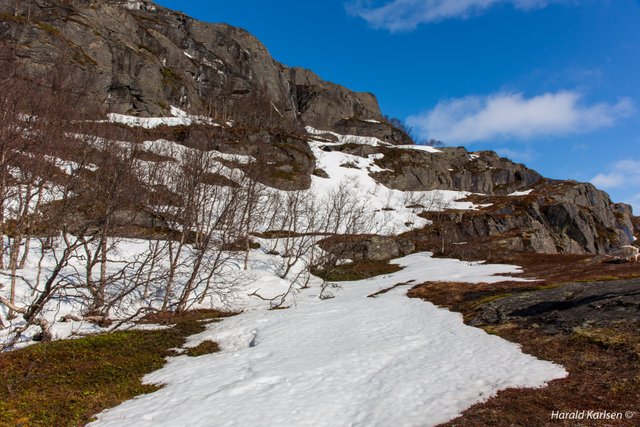 Higher up we met areas with more snow.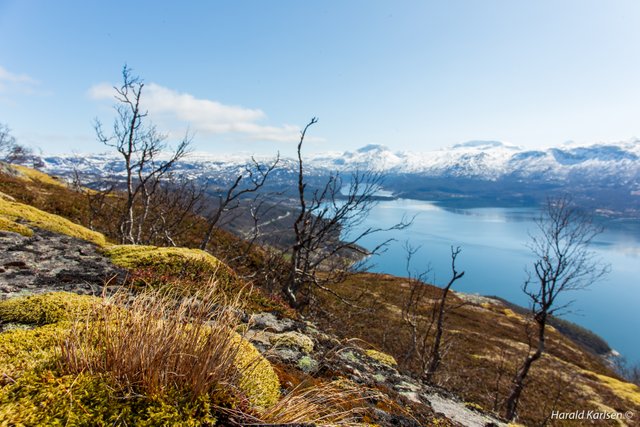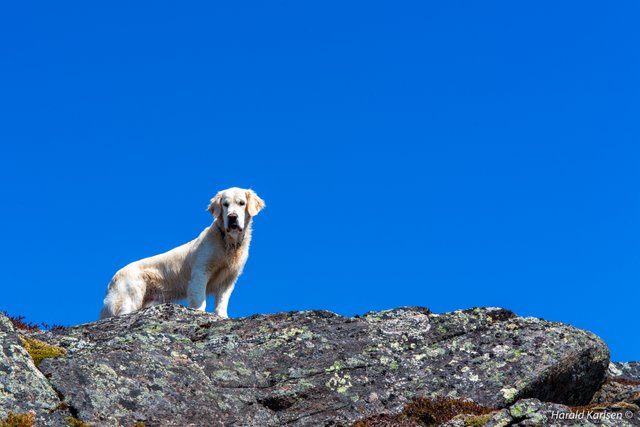 A local mountain goat :-)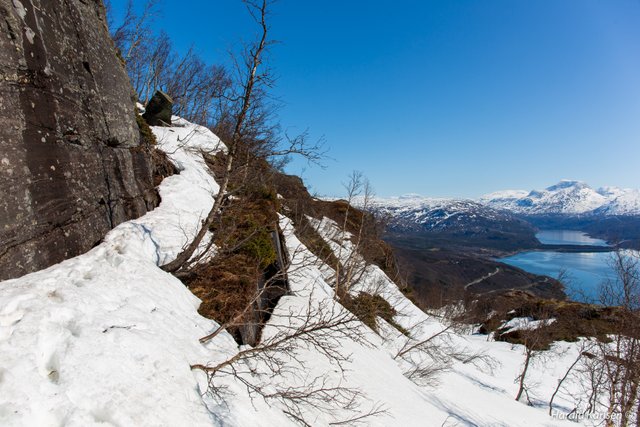 Higher up the areas with snow became bigger. The snow is wet and "rotten" resulting we suddenly sank down above the knees in the wet snow. After passing this area we decided to find a nice place for a rest and enjoying the view.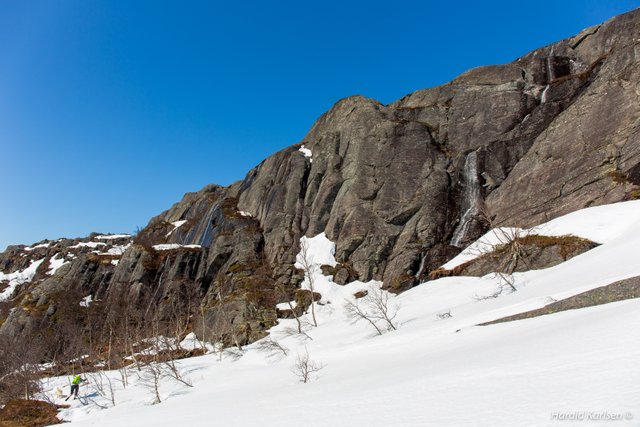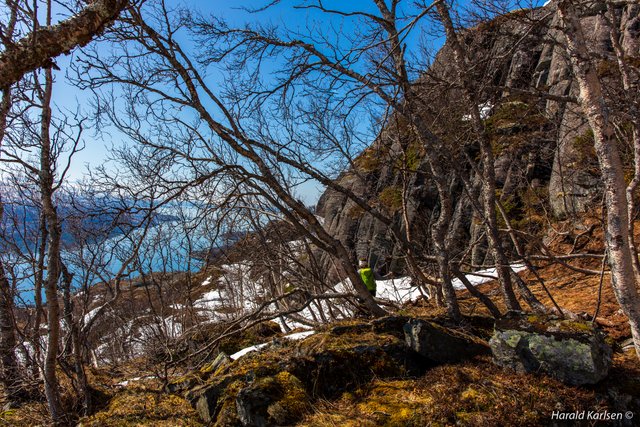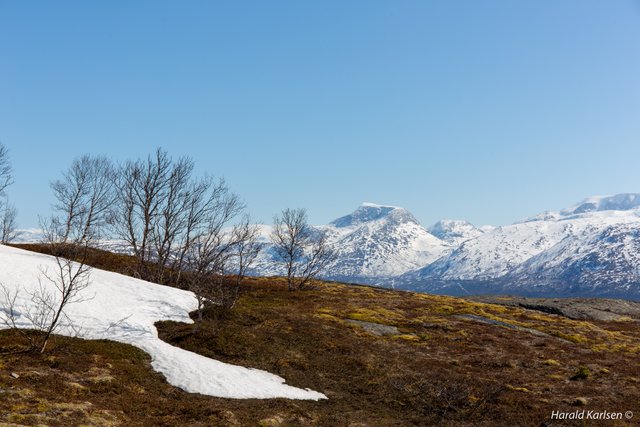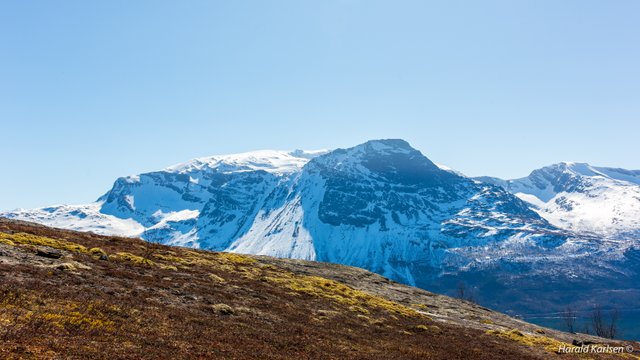 The view from the resting spot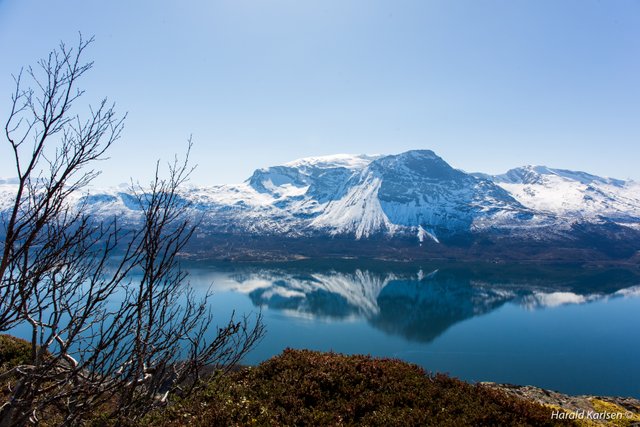 The mountain Tøttaoppen above my village.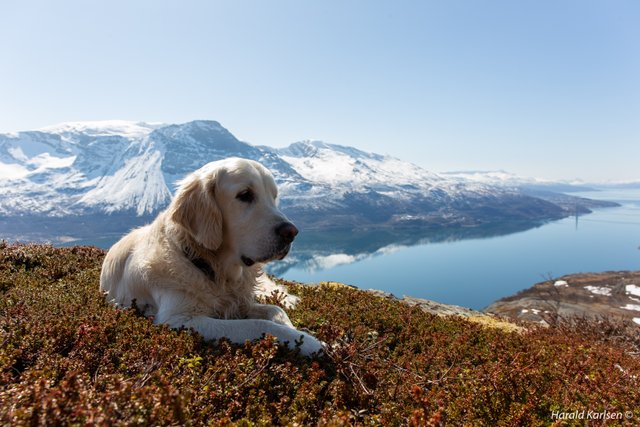 Nero enjoying the sun and possibilities for something good to eat. Of course he got some :-)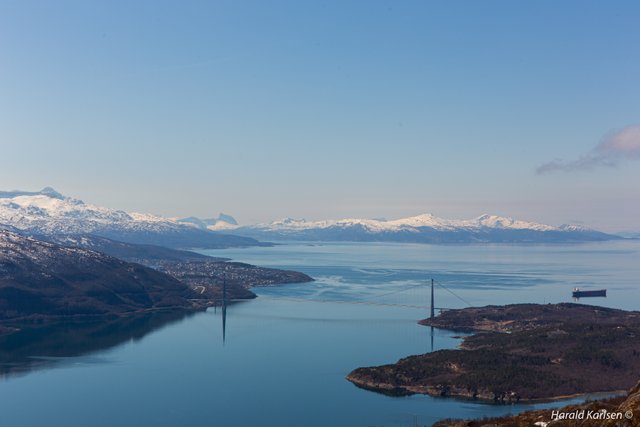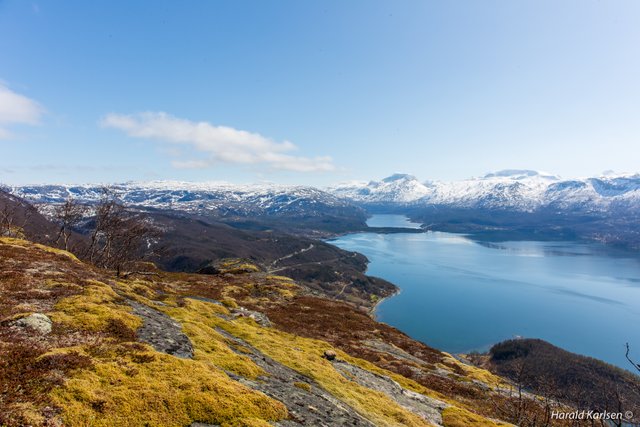 We used the possibility to spend an hour or two in good company, coffee, food, nice view and silence before we went home meeting lots of new possibilities, options and choices. In the end it is my own responsibility to choose and use the opportunities I get in a good way. For example my english sucks, but writing on Steemit give me the opportunity to maybe get better within some years. :-)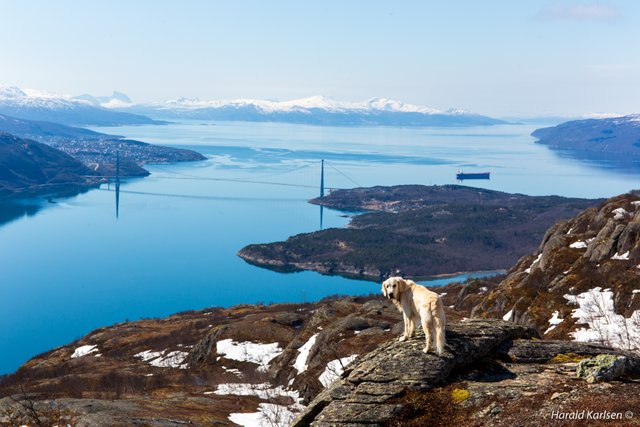 Have a great day with lots of good possibilities.
Best regards
Harald