🙌 THIS WEEKS #HighFive POST! 🙌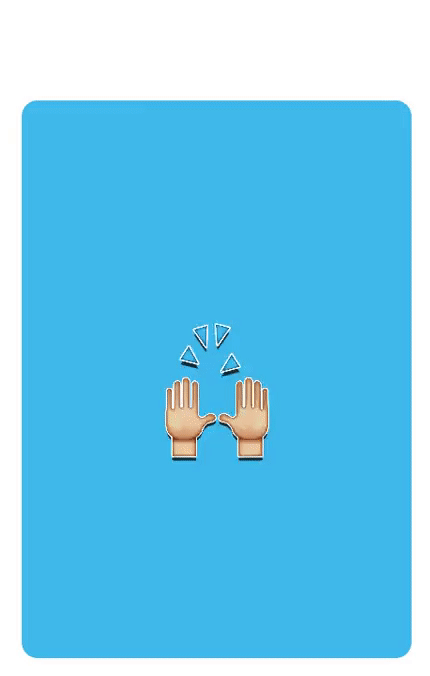 ---
UPDATES
RE-IMAGINING & RE-INIATING THE INITIATIVE
You may have noticed that it's been awhile since I have posted an official #HighFive post. I decided to re-focus my time and energy over the last couple weeks. Having some time off was refreshing and even helped me figure out what my next moves should be with regard to the Steem Blockchain.
I needed to time to determine what was working, what was not (especially with the adjustments to how Steem works #NewSteem), recast my vision, and structure my time in such a way so as to reduce burnout and increase success.
I LOVE being here on the Steem Blockchain and I think that the #HighFive Initiative adds lots of fun, connection, and real value, don't you?
SO! I have decided to continue by picking up where I left off (with a couple adjustments of course!). Each week I will be posting a #HighFive post (Please read bellow to learn more about this initiative and how it works.) and rewarding 1 random commenter just like before.
Adjustments: I was thinking about ways to increase positive social engagement. Before everybody who commented on the #HighFive post was entered for the random draw of 5 Steem. Now! Anybody and everybody who leaves a comment on this post AND also comments on another person's comment will have a chance to win the 5 Steem!
Adjustments: In addition to the usual posts format, this section (Updates) will be used to keep everyone up to speed with any upgrades, improvements, changes, announcements, etc. so make sure you (at minimum) read the first portion of the #HighFive post whenever you see it!
OK! So if you have any questions about these changes you can always ask them down bellow in the comments section!
I'm headed to Hawaii on vacation over the next 8 days (heads up!) but I will be staying active on this post with plenty of #HighFive's during my time away. Handing out #HighFive's on the Steem Blockchain is just so much fun and I have
missed it and you all! 🙌
When I'm back from my travels watch for lots of Hawaii photos andddddd videos!
🙌 Everybody #HighFive Everybody! 🙌
wil.metcalfe
Fitness Entrepreneur
Certified Personal Trainer
@BeachReady
@AdventureReady
@Actifit
@EveryStepCounts
@OneMoreNutrition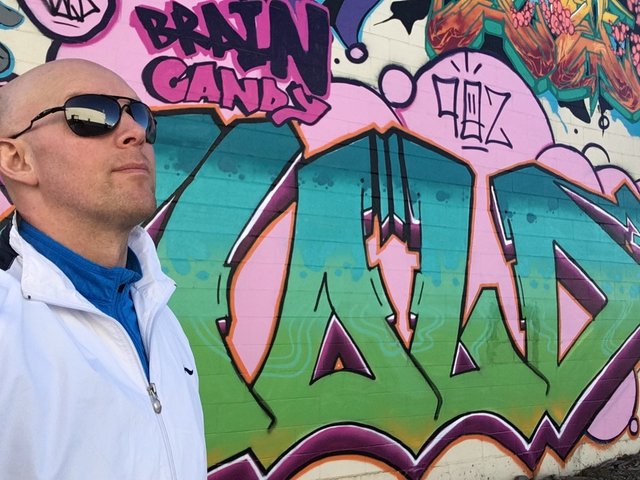 We all start life not really being able to communicate but it is communication that bonds and connects us one to each other. Comments are what make community real. -wil.metcalfe
---
---
---
🙌 🙌 🙌 🙌 🙌 #HighFive 🙌 🙌 🙌 🙌 🙌
INITIATIVE
I've been thinking about how we all can CELEBRATE OUR STEPS while increasing engagement and positivity throughout @Actifit, the Steem Blockchain, and around the world. I believe I have hit upon an idea!
Throughout the week (especially on Friday's!) I will be making a focused effort to read as many #Actifit Activity Reports and #IntroduceMyself posts as I can! I'm going to give an up-vote and comment with a digital #HighFive on all the posts that inspire and motivate me to FOCUS ON MY OWN HEALTH AND WELLBEING!
REWARD
Anyone who, in turn, up-votes AND comments with a #HighFive on this post AND ONE OTHER PERSONS COMMENT ON THIS POST will be entered in this week's random draw for 5 Steem! That's a 5 for a #HighFive from my hand to yours!
EVERY one of your comments are EQUALLY VALUBLE and EACH of you has a chance to WIN just by simply taking the time to comment on the post AND ANOTHER PERSONS COMMENT!
WINNER?
You and your friends have an ENTIRE WEEK to up-vote and leave your comments on this post. And remember! EVERY
DAY is an opportunity to make someone's day better with a #HighFive so Everybody #HighFive Everybody!
DON'T FORGET to comment on each other's comments to qualify! 🙌
After 7 days transpire, I will announce who won the 5 Steem by leaving a comment on the HighFiver's comment (See above for how to comment and win!) SO! Make sure you #DoubleBack EVEN if it's to CHEER ON someone else's WIN!
CELEBRATE
If you would like to join us in celebrating your steps any time during the week just click over to the Actifit Discord Channel! and jump over to the 'high-five-chat" where you can connect with fit focused people, like yourself, from every country around the world! Drop in any time, day or night, for a boost! There's always someone from the @Actifit Community online so don't forget to hand out some digital #HighFives while your there! 🙌
HEADS UP
All throughout the week and at random times of the day I will be jumping into the '#high-five-chat' (and maybe even the General Voice Channel!) on the Actifit Discord Channel! If any of you would like to connect with me, have any fitness related questions, or would just like to celebrate the intentional steps you took over the week to improve your health and fitness just check in! If you time it right you may even have a chance to connect live with me there!
#HighFive's Make The World A Better Place For Everyone wouldn't you agree!? -wil.metcalfe
PAY IT FORWARD
I believe the world could use A LOT more #HighFives so I would like to take this opportunity to ask the winner of this #HighFive post to pass on their #HighFive by hosting their own #HighFive post!
Please feel free to make use of the official #HighFive GIF in your own HighFive post! But ONLY if you are actually doing a 5 Steem for a #HighFive comment give-away please!
---
@arrliinn @practicaleric @crypt-skip @roger5120 @thereikiforest @runridefly @blueeyes8960 @masoom @geekdancing @c0ff33a @mariannewest @amr008 @bluengel @wenchebakken @ikrahch @zirochka @nataliabuchynska @elizabethbit @ervin-lemark
Please check out these people's latest @Actifit Reports and give them a digital High-Five! They are all movers and shakers here on the Steem Blockchain and within the @Actifit community so a follow and an up-vote might be a good idea!
🙌 🙌 🙌 🙌 🙌 🙌 🙌 🙌 🙌 🙌 🙌 🙌 🙌
😃😜😅😄😌😉Everybody #HighFive Everybody!😝😊😏😎😲😆😁
🙌 🙌 🙌 🙌 🙌 🙌 🙌 🙌 🙌 🙌 🙌 🙌 🙌