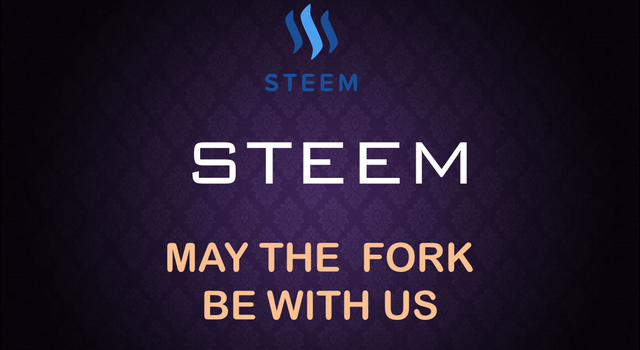 Exactly 13 hours and 5 minutes as of this writing, Hardfork 20 (Velocity) will take effect to Steemit. It has been more than a year since HF 19. We've seen a lot of changes with the behavior of the platform and the users. With the upcoming fork, "How hyped are we?".
If you wish to know more about Hard Fork 20. Here are the official links by @steemitblog, Steemit Inc. official publication, regarding the upcoming change :
---
What to Expect from Hardfork?
If you have read the blogs from @steemitblog above, you'll surely have a full grasp of what the upcoming Hardfork 20 will change the new ecosystem of Steemit. It surely will be an exciting moment as we move on to another level of Steemit's future. Here are some of the important implementations :
The hardfork is scheduled to happen on September 25, 11:00 EST. It is 11:00 in the evening for us having GMT + 8.

You can now comment every 3 seconds. Previously we are limited to only 1 comment per 20 seconds.

If undelegating, the period to get your delegation back will be changed from 7 days to 5 days only.

Debt ratio will be changed to 9 - 10 % from the 2 - 5 %, this is in relation to the rewards system. The reason we're receiving all Steem rewards now is because the debt ratio exceeds 5%. With it being changed to 9-10%, we will like be receiving SBD rewards on our posts.

Curation rewards via self voting (immediately) will be voided. Meaning, curation rewards earned from it gets back to the rewards pool, bringing more rewards to genuine curators.

Curation window will be changed from 30 mins to 15 mins.

Account creation will be via Resource Credits, not the normal 0.1 Steem and 14 SP delegation.
There are actually a lot of changes, but I do noted some of important and noticeable changes to new and average users. I hope this helps!
---
This gets excited!
What excites me the most is how will the community's behavior change with the upcoming Hardfork. Most of the changes persuade the community to encourage curating on others content.
As for me, I'm really hyped to see the upcoming changes. Future is still uncertain but we're hoping for a positive effect on Steem and on Steem platform. We're all in full eyes waiting for the upcoming fork! :)
May the Fork be with Us