HeyStack portfolio tracker!
A quick announcement of an announcement for a project that I'm currently developing.
It's a crypto portfolio tracker that also integrates the financial transactions from Steem and Hive through the account history API.
From a Steem / Hive perspective this allows you to view:
Your historic rewards from Steem / Hive such as author rewards and curation rewards;
Your Steem / Hive account balance at any point in time;
Transfers, power ups, power downs and other such financial transactions.
You can also export these transactions for your own records / tools / spreadsheets.
From a portfolio tracker perspective you can also:
Import trades made on exchanges (Binance / Bittrex initially - others could be added);
View your overall crypto portfolio including both exchange balances and Steem / Hive balances;
Track your portfolio balance changing over time;
Drill down into the impact of individual coins in your portfolio.
It's an open source project and will be on github once I've completed it and tidied it up. Hopefully by the end of February.
Full disclosure: It's something I'm developing for Hive but it also will work just as well for Steem.
Here are some current screen shots:
JOURNEY:
Steem / Hive historic rewards and balances:
"My first month on Steem - July 2017!
- Author rewards and curation rewards."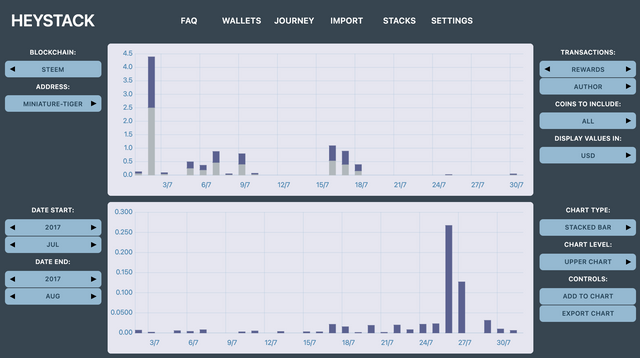 STACKS:
Portfolio overview with history and drill down into individual coins:
"A drill down into my Steem holdings over the last year."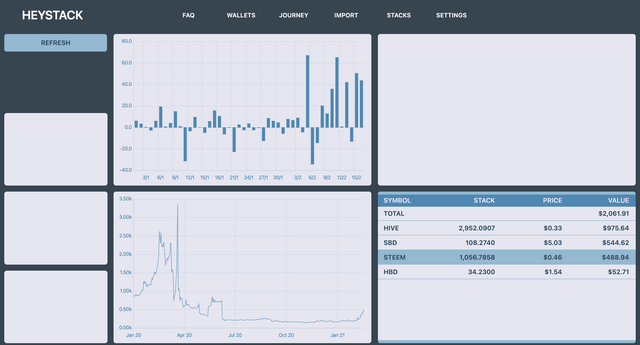 WALLETS:
Automated loading of Steem / Hive financial transactions: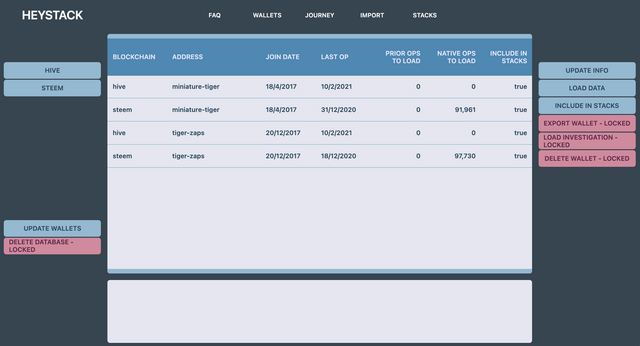 IMPORTS:
Exchange imports: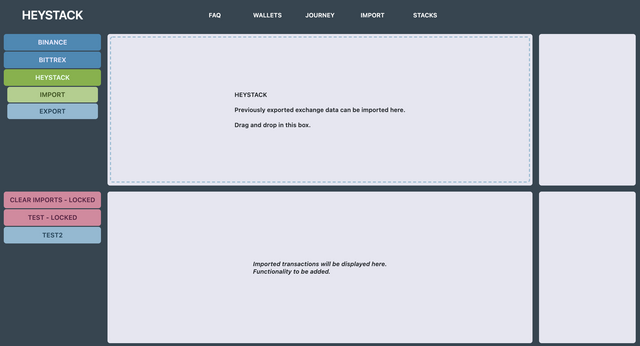 More to come!
Support my projects!
My project is free and open-source (FOSS). It will be on github (once I've tidied it because embarrassing). If you like my project upvote to support it!
Thank you!