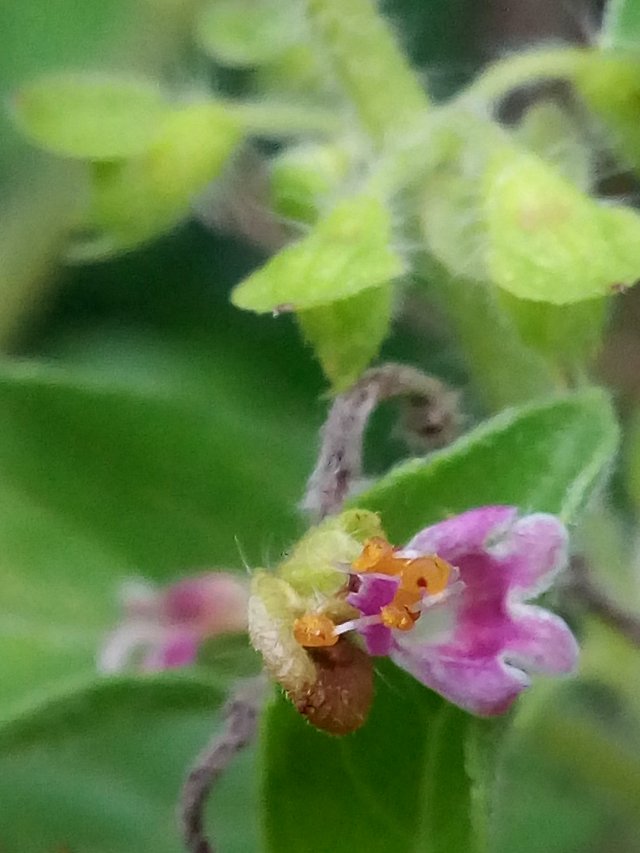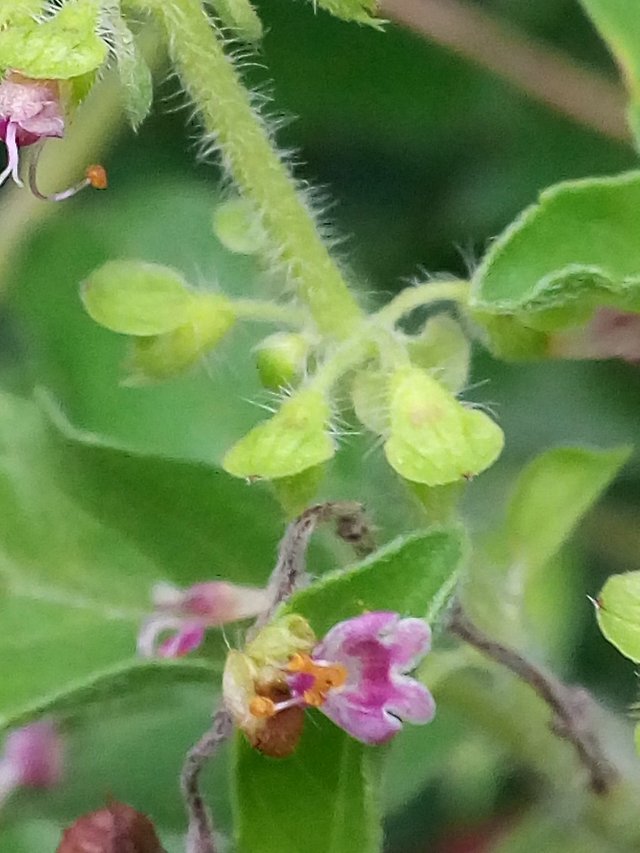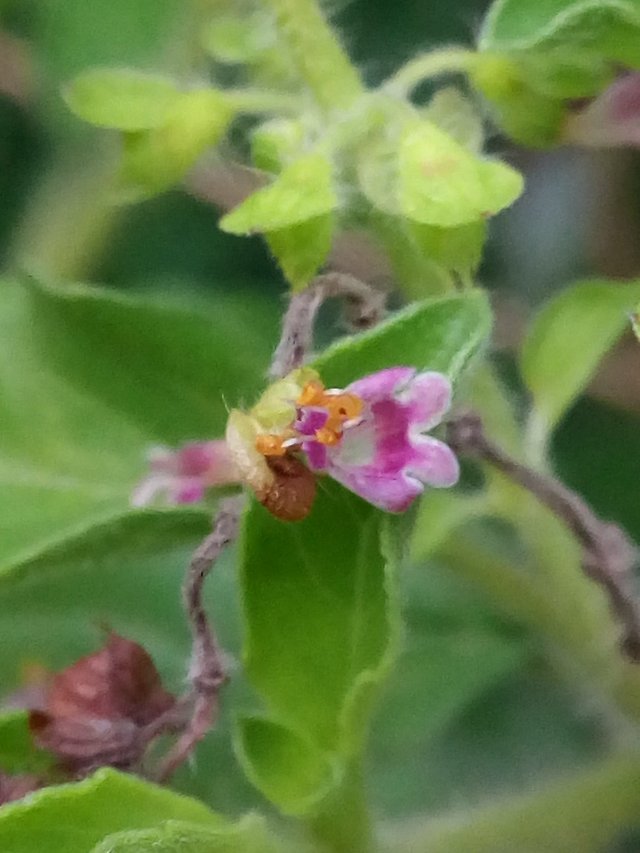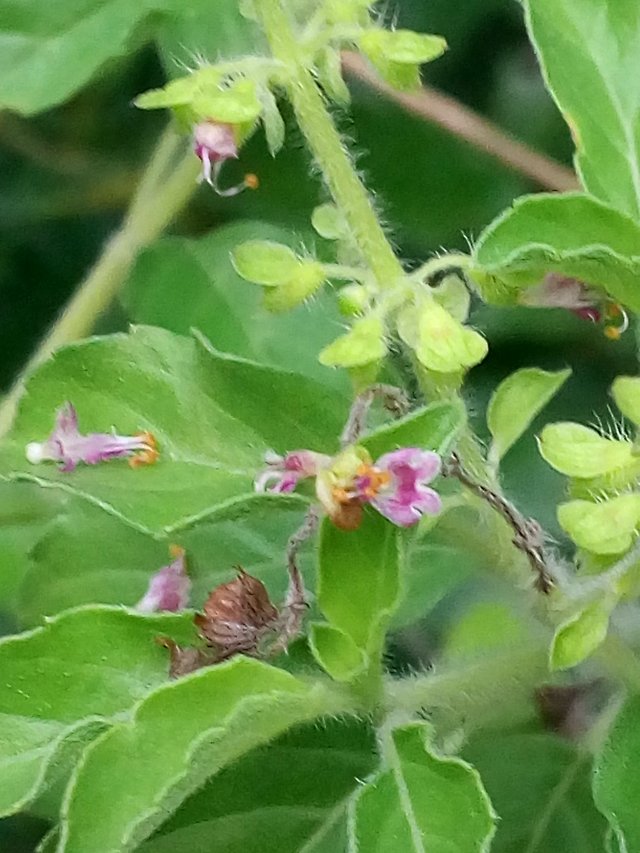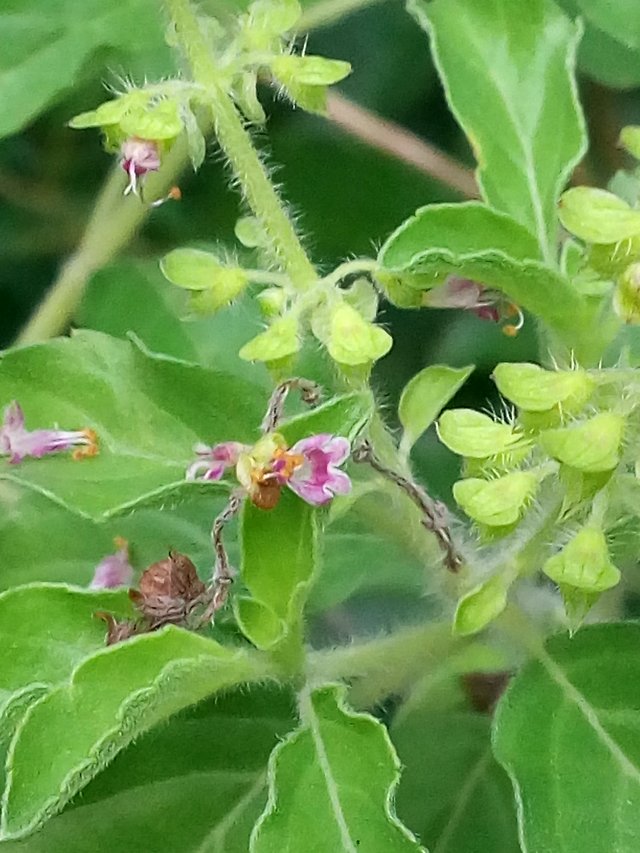 The flower of the Holy Basil is so tiny that you hardly notice it. It dries soon and the seeds are scattered with the help of wind and bees.
As many of you might be knowing already, the leaves have high medicinal value and can be consumed in a raw state as well as used in tea or curries too.
The leaves are used to prepare a concoction along with black pepper and cumin to cure colds, sore throat, and even fever. Sipping a spoon of honey will also help along with this if you find it too hot.
The holy basil plant is easy to grow and does not need special care. it can be grown in a pot also. There are two varieties - the dark leaf and the bright green leaf. The dark leaf is more beneficial for natural cures.
image - sayee