Hamsa Art ✋
Hi Steemians!
I know I've been MIA for a while now but hey here I am right now and I'm so excited to share some of my recent work with y'all.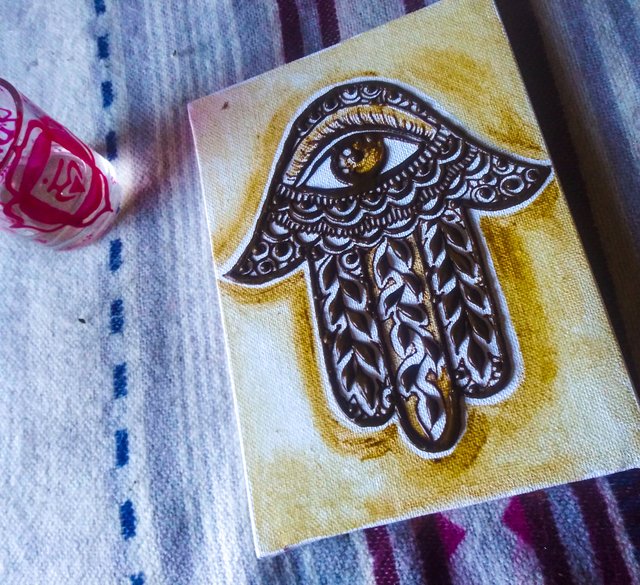 Henna on Canvas
Y'all probably know I'm pretty obsessed with henna and well... Sometimes I sling some henna on other surfaces rather than skin and in this case I did it on a very small canvas I had laying around.
Hamsa aka Hand of Fatima is a symbol of spiritual protection which I love and have a deep reapect for.
I hope you enjoyed my art!
Thanks so much for reading!
Love,
---