On August 19th, Seattle's Hempfest kicked off the 25th anniversary of the largest cannabis festival in the world. For three days, activists, vendors, authors/speakers, musicians and festival goers traversed the Seattle waterfront in celebration this multifaceted plant. From conversations about medicinal uses of the plant to stoner stand-up comedy, this festival appealed to just go about anyone who appreciates this multifaceted green leaf. For those who were unable to attend this year's Hempfest, here's some pics that capture the messages and mischief making of this protestival.
Educational Seminars at the Ric Smith Hemposium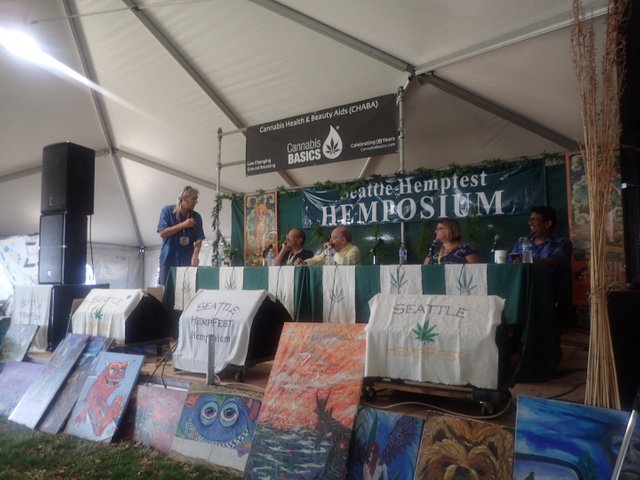 Cannabis as Medicine: The Latest Science
Dr. Sunil Aggarwal, Dr. David Bearman, Lisa Buchanan RN, Dr. Jake Felice, Dr. Robert Melamede
Moderator: Chris Conrad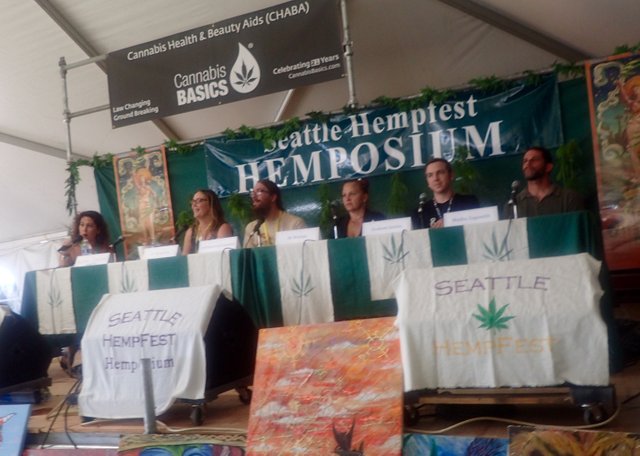 Extracts & Infused Products: Beyond Flowers
AC Braddock, Jeff Reverend Cannabis, Graham Sorkin, Ah Warner, Madhu Zugsmith
Moderator: Alison Draisin
Stoner comedy courtesy of @ngaio420.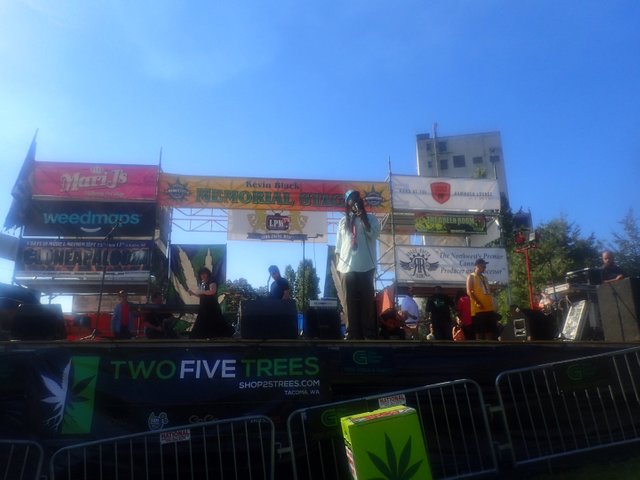 Pics from Friday night's VIP party


Vivian Peak honors the work of Joy Beckerman and Rick Steves.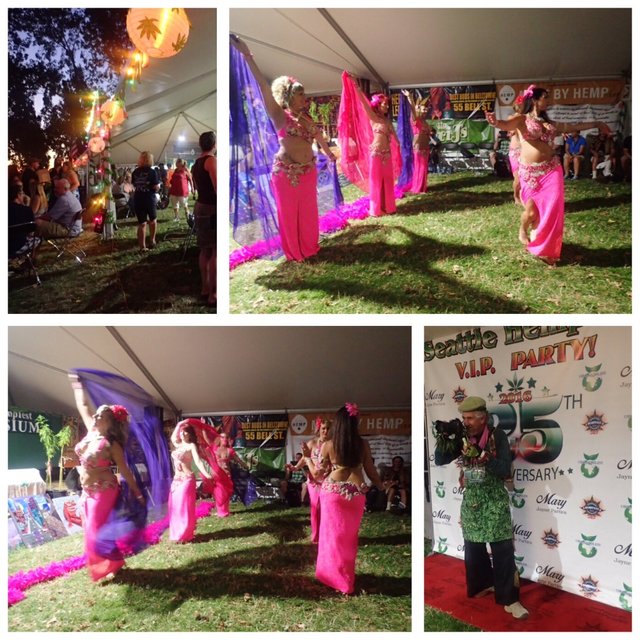 Belly dancers charm the crowd.
Vendors galore ... If there's a cannabis party, expect Farmer Tom to make an appearance.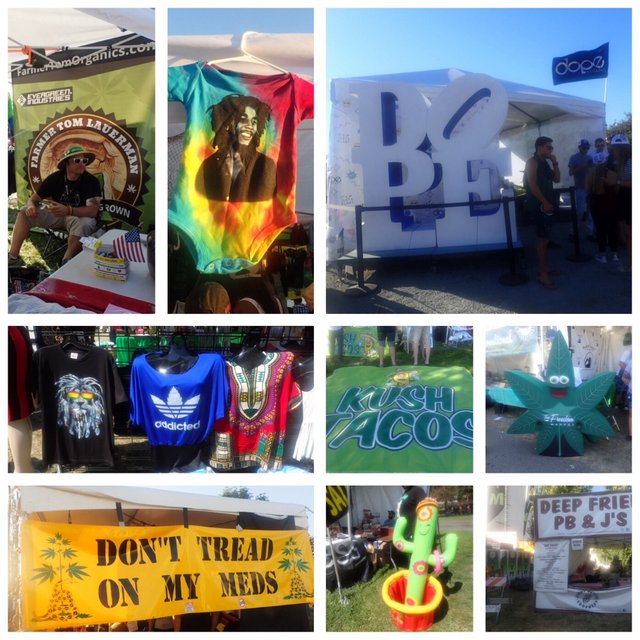 Party on ...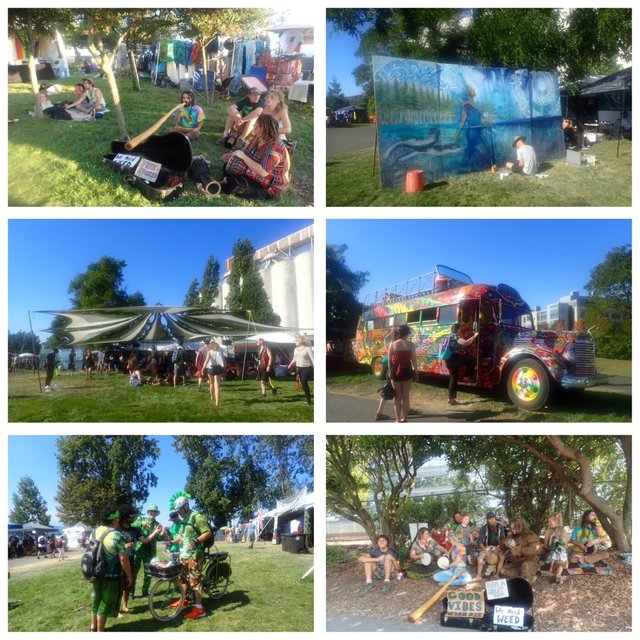 For more information about Seattle Hempfest, check out their website www.hempfest.org.