Packaging + labelling a fresh batch of HEMP SOAP.
Something that took way too many hours, is designing labels for my products and deciding on how I wanted to package them. I believe this be a very important aspect and wanted to achieve my brand message through the packaging and labelling.
Getting the right size, materials, colours, fonts etc. down is not the easiest task, but I enjoyed the challenge of it. I could have easily hired someone to design and have a company print the labels, but there's something about doing it all yourself that satisfies me.
No, they aren't perfect, but I'm happy with how my vision turned out. It's one of those things you can witness manifesting before your eyes. -An idea turned into reality. It's fun.
Today is a packaging and labeling day. I actually really enjoy putting each one together.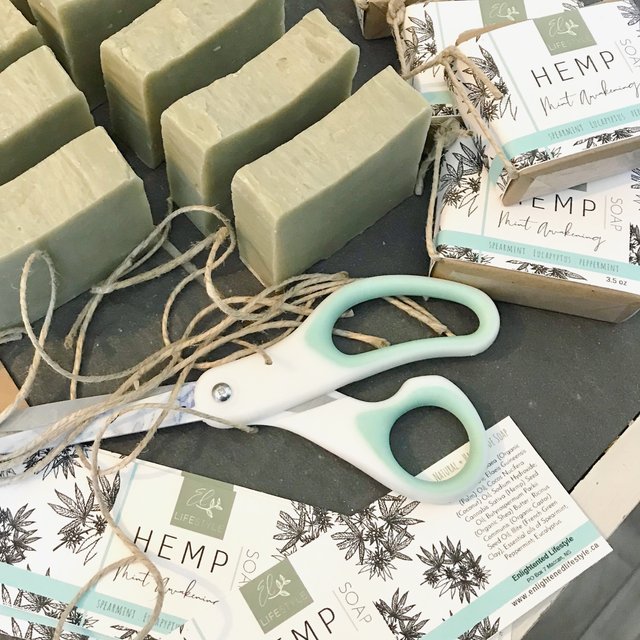 Natural + Handmade
H E M P S O A P [Mint Awakening]
Ingredients: Water, Organic Olive Oil, Palm Oil, Coconut Oil, Sodium Hydroxide, Hemp Seed Oil, Shea Butter, Castor Oil, French Green Clay, Essential oils of Spearmint, Eucalyptus and Peppermint.
Facebook: @enlightenedlifesyle
www.enlightenedlifestyle.ca