HEMP Soap Venture.
I'm sharing what I've been up to in the entrepreneurial space lately. I recently launched my new brand, Enlightened Lifestyle Hemp Soap.
I've been busy to say the least.
I plan to share the behind the scenes and business journey on this platform.
Soap making is something I've been doing for about 5 years, off and on. This is my second business venture with it. I want to share this experience and what I am doing differently and why.
But for now, I thought I would just introduce my brand:
At this time, I am offering the Hemp Soap, in 3 different scents, as well as, handmade Cotton Washcloths, with plans to expand the product line in the future.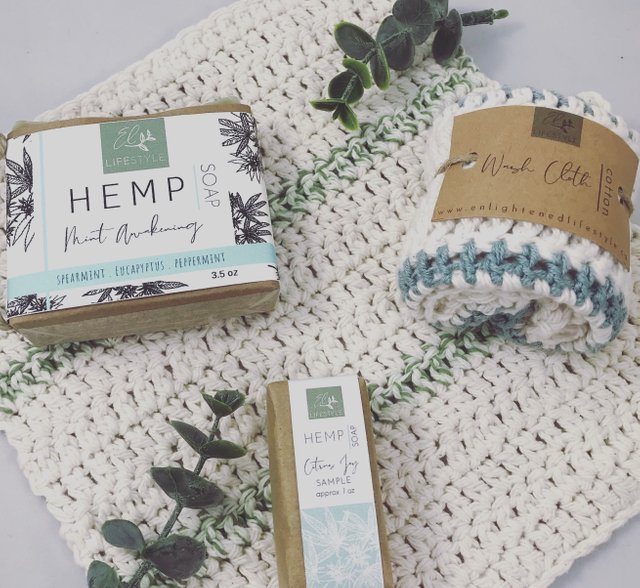 I hope you're all doing well!
-Tressa
You can support me by following:
Facebook : @enlightenedlifestyle
Instagram: e_l_i_f_e_s_t_y_l_e
Website: www.enlightenedlifestyle.ca