BRAIN RULE # (1) ब्राइन नियम # (1)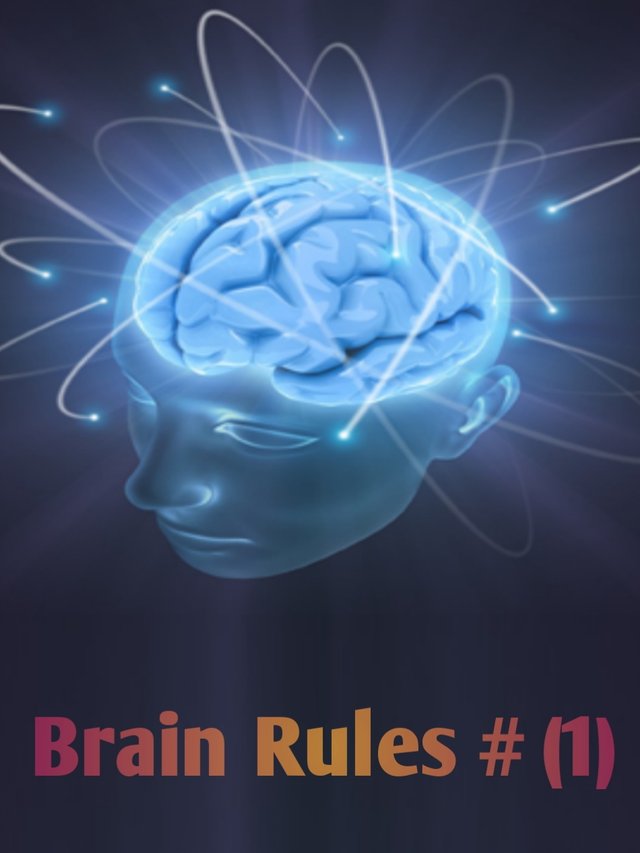 Go ahead and multiply the number 8,388,628 x 2 in your head. Can you do it in a few seconds? There is a young man who can double that number 24 times in the space of a few seconds. He gets it right every time. There is a boy who can tell you the precise time of day at any moment, even in his sleep. There is a girl who can correctly determine the exact dimensions of an object 20 feet away. There is a child who at age 6 drew such vivid and complex pictures, some people ranked her version of a galloping horse over one drawn by da Vinci. Yet none of these children have an IQ greater than 70.
👉 The brain is an amazing thing.
Your brain may not be nearly so odd, but it is no less extraordinary. Easily the most sophisticated information-transfer system on Earth, your brain is fully capable of taking the little black squiggles in this book and deriving meaning from them. To accomplish this miracle, your brain sends jolts of electricity crackling through hundreds of miles of wires composed of brain cells so small that thousands of them could fit into the period at the end of this sentence. You accomplish all of this in less time than it takes you to blink. Indeed, you have just done it. What's equally incredible, given our intimate association with it, is this: Most of us have no idea how our brain works.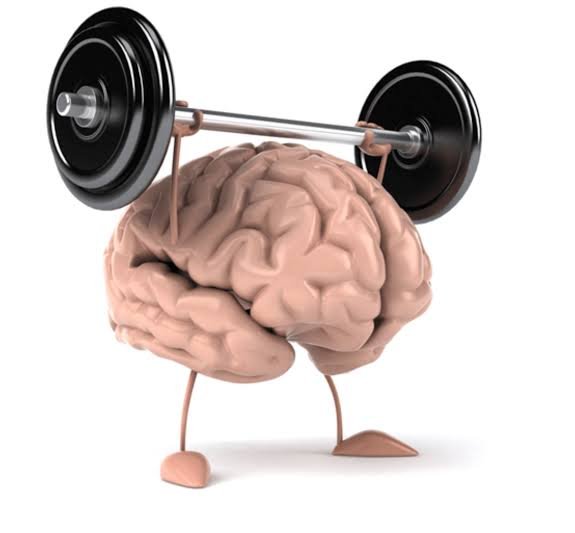 Psychologists have known for quite some time that fundamental cognitive skills (for example, the speed at which we process information) are fairly stable throughout our life, and while we can often do more with what nature has given us, it is not so easy to improve our basic cognitive skill levels – at least until recently.
The latest player on the self-improvement scene is brain training, with all its neuroscientific gravitas and promises of genuine improvements to our fundamental cognitive skills, such as working memory and decision-making speed. Brain training is often done online via a person's laptop, tablet, phone or personal computer. Brain training is often gamified so that it appears to be a leisure activity rather than an educational pursuit or a clinical intervention. And these games can often stimulate targeted areas of the brain that are crucial to intellectual activity.
Practice at these tasks can lead to the now well-documented process of neurogenesis. The idea is that we can literally boost our brains with the correct types of mental exercises. Because psychologists now know quite a bit about which brain areas are involved in what types of skills, they can devise exercises to target those precise areas so that, at least in theory, we can all become more agile thinkers, have more creative insights and reason more logically.
No doubt the field has become cluttered with all manner of charlatans riding the exciting new wave of interest in what is called "cognitive training" by psychologists. The media have made the lack of evidence for the merits of brain training a recurring theme in their pop science supplements. And it is true that many brain training companies make unsupported promises that have the science community shaking their heads in disbelief. However, this does not diminish the fact that scientists are increasingly aware that the brain is never fully formed and that humans are constantly in a process of growth and change. Stimulating this growth and change with cognitive activities will most certainly make for more fully developed brains on a physiological level.
Psychologists are also as sure as we can reasonably be that brain cell connections really do grow in response to stimulation, and that stimulated brain areas are measurably better developed as a result. We are less sure that we can actually become more intelligent, insightful, and creative in our thinking as a result of brain training, although all the evidence and theory points in the right direction. Some very high-profile research published by Professor Susan Jaegii and colleagues has led to a high degree of confidence among psychologists that a task known as the dual N-back task can indeed raise at least one important dimension of intelligence – known as fluid intelligence — significantly and in the long term (that is, at least several months).
Another report by Cassidy, Roche and Hayes (2011) in "The Psychological Record" found IQ gains of 13 points or so for children with learning difficulties exposed to a behavior-analytic form of intellectual skills training called relational skills training. It can certainly be argued that specific brain training games have not withstood scientific scrutiny and failed to show their efficacy as a clinical tool versus merely a game. However, this doesn't take away from the basic fact that psychologists are on the cusp of something revolutionary with brain training techniques. These techniques really will give more power to you brain.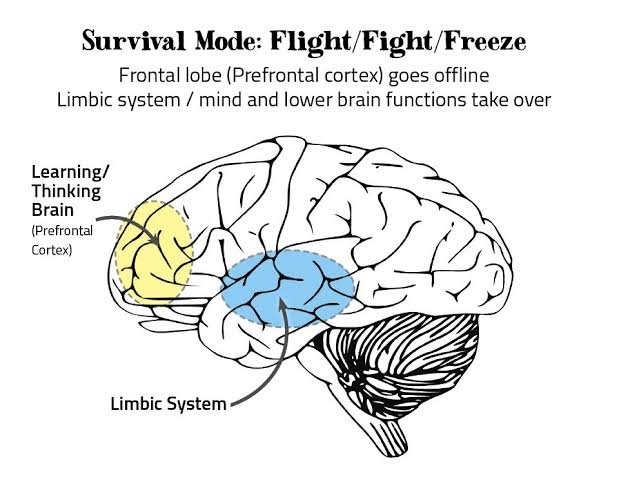 The brain is a survival organ. It is designed to solve problems related to surviving in an unstable outdoor environment and to do so in nearly constant motion (to keep you alive long enough to pass your genes on). We were not the strongest on the planet but we developed the strongest brains, the key to our survival.The strongest brains survive, not the strongest bodies.
Our ability to solve problems, learn from mistakes, and create alliances with other people helps us survive. We took over the world by learning to cooperate and forming teams with our neighbors.
Our ability to understand each other is our chief survival tool. Relationships helped us survive in the jungle and are critical to surviving at work and school today.
If someone does not feel safe with a teacher or boss, he or she may not perform as well. If a student feels misunderstood because the teacher cannot connect with the way the student learns, the student may become isolated. There is no greater anti-brain environment than the classroom and cubicle.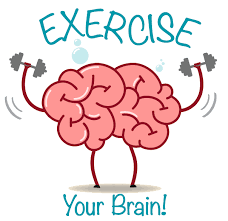 The human brain evolved under conditions of almost constant motion. From this, one might predict that the optimal environment for processing information would include motion. That is exactly what one finds. Indeed, the best business meeting would have everyone walking at about 1.8 miles per hour.
Researchers studied two elderly populations that had led different lifestyles, one sedentary and one active. Cognitive scores were profoundly influenced. Exercise positively affected executive function, spatial tasks, reaction times and quantitative skills.
So researchers asked: If the sedentary populations become active, will their cognitive scores go up? Yes, it turns out, if the exercise is aerobic. In four months, executive functions vastly improve; longer, and memory scores improve as well.
Exercise improves cognition for two reasons:
Exercise increases oxygen flow into the brain, which reduces brain-bound free radicals. One of the most interesting findings of the past few decades is that an increase in oxygen is always accompanied by an uptick in mental sharpness.
Exercise acts directly on the molecular machinery of the brain itself. It increases neurons' creation, survival, and resistance to damage and stress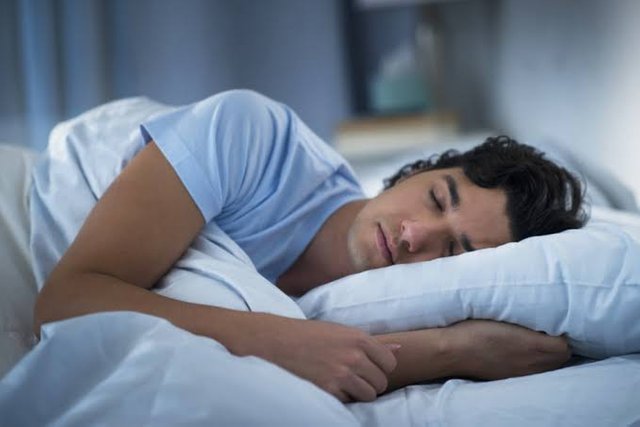 When we're asleep, the brain is not resting at all. It is almost unbelievably active! It's possible that the reason we need to sleep is so that we can learn.
Sleep must be important because we spend 1/3 of our lives doing it! Loss of sleep hurts attention, executive function, working memory, mood, quantitative skills, logical reasoning, and even motor dexterity.
We still don't know how much we need! It changes with age, gender, pregnancy, puberty, and so much more.
Napping is normal. Ever feel tired in the afternoon? That's because your brain really wants to take a nap. There's a battle raging in your head between two armies. Each army is made of legions of brain cells and biochemicals –- one desperately trying to keep you awake, the other desperately trying to force you to sleep. Around 3 p.m., 12 hours after the midpoint of your sleep, all your brain wants to do is nap.
Taking a nap might make you more productive. In one study, a 26-minute nap improved NASA pilots' performance by 34 percent.
Don't schedule important meetings at 3 p.m. It just doesn't make sense.

Your brain is built to deal with stress that lasts about 30 seconds. The brain is not designed for long term stress when you feel like you have no control. The saber-toothed tiger ate you or you ran away but it was all over in less than a minute. If you have a bad boss, the saber-toothed tiger can be at your door for years, and you begin to deregulate. If you are in a bad marriage, the saber-toothed tiger can be in your bed for years, and the same thing occurs. You can actually watch the brain shrink.
Stress damages virtually every kind of cognition that exists. It damages memory and executive function. It can hurt your motor skills. When you are stressed out over a long period of time it disrupts your immune response. You get sicker more often. It disrupts your ability to sleep. You get depressed.
The emotional stability of the home is the single greatest predictor of academic success. If you want your kid to get into Harvard, go home and love your spouse.
You have one brain. The same brain you have at home is the same brain you have at work or school. The stress you are experiencing at home will affect your performance at work,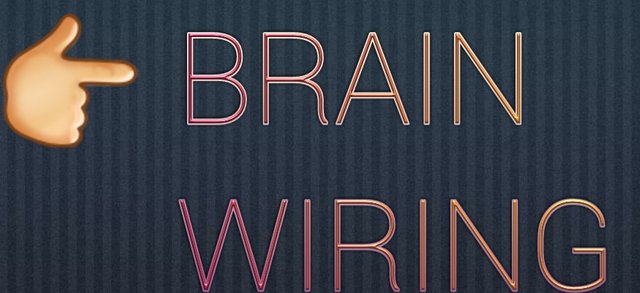 What YOU do and learn in life physically changes what your brain looks like – it literally rewires it. We used to think there were just 7 categories of intelligence. But categories of intelligence may number more than 7 billion—roughly the population of the world.
No two people have the same brain, not even twins. Every student's brain, every employee's brain, every customer's brain is wired differently.
MY LAST POST LINK HERE 👈👇👇👇
https://steemit.com/photography/@huma.mirza/tazia-moharram
https://steemit.com/photography/@asifmirza02/huzur-haji-shaji-miyan-ki-darga
https://steemit.com/information/@huma.mirza/giant-sea-and-evidence-of-life-found-on-this-planet-on-earth