Hello Steemit!
So, we all somehow made it through HF20 but as you most obviously know things are not functioning properly and maybe won't for 1-3 more days. I know it doesn't feel fine to get a big ''STOP'' signed rammed up on your face and all those negative numbers appearing seem to have broken down the morale of many steemians. Discord has been as crowded and chaotic as ever. But people ... relax!
I know a sudden stop on such a fast paced world like this platform might kick some anxiety to most of you as 3-4 days might feel like an eternity but from my understanding all we can do now is have some patience.
I come with the view of a regular user , though I do quite a bit of work for the @helpie and @minnowsupport communities and have a couple initiatives of my own, I'm just a regular guy that posts his art , songs , writings, tutorials, an occasional picture from a gig , etc . So .. I think nothing is gonna explode if I can't share these for a couple days. I still have quite a few things to do in my ''3D life'' so everything will just keep going as normal , the blockchain will be back up in a bit.
Now , I have a little experiment I'm going to do to release all this energy and If you feel like joining you are more than welcome to:
A Week of Thoughts - 7 days of freewriting.
As of lately writing has been my main vessel of release, even more that music which I find amusing but I'm just enjoying the ride so far. Since projects are on a bit of a standby here and I'll be out of town for the next week I think it's the best moment to try it out.
Just as the title suggests , take a week ''off'' to put your thoughts on paper , write about anything that is going through your mind , like a Diary . Write about your day , your last trip, that band you like, tackle some philosophy, write a poem, anything , keep them relaxed and just follow your own instinct. Then if someone shows up for a chat.. just chat! maybe it's a friend from the platform , maybe it's someone that you never met and a possible new friend. Forget about the payouts on these , have a little fun!
I know many of us have invested either money , time or both but I think most of us are around here just because we like to share and enjoy the company of the people, at least that's the case for me. I also am around because this place has given me the power to help so many others and that is something that just sits besides my heart , so .. I won't be going anywhere yet.
I'll probably be programming posts ahead of time since I'll be running around hotels ...oh the touring life! but , I'll be writing a lot on the road for sure .. new places to visit .. new things to say!
Since every time I have an idea like this I like to donate the earnings to someone that I feel is doing a good job and I would like to support .. I'll donate the whole ''week of thoughts'' liquid earnings to @adollaraday , an initiative led by @Pennsif .He has been doing an AMAZING job with it and helping so many people , it's just inspiring to see and of course I'd like to add my contribution to it...
---
So , that's that..
Going to the @helpie community subject , we are going to be on standby while the blockchain stabilizes , the account VP got completely drained and we are waiting for it to recover . The vote support will be off and also the trails .. we need the account to recover in order to come back full force in helping the people and activities we support.
Having said this , we haven't stopped planning and brainstorming ideas and growing during these days , so .. we will be back with our usual relentless activity very shortly ! We are just preparing the coffee right now :P.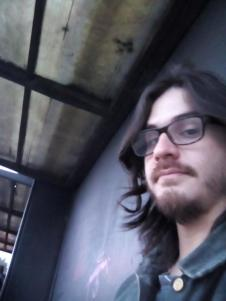 Over and out (literally!)... See you in a few days!
Pechi