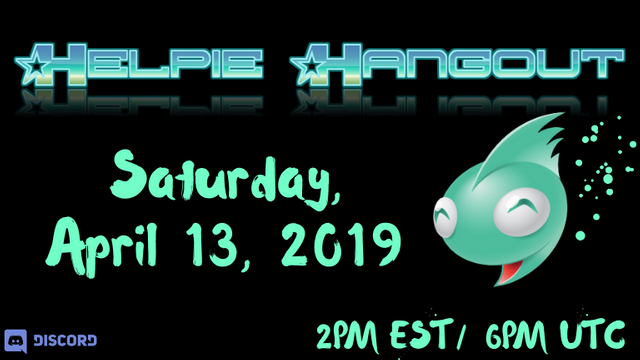 It's Helpie Hangout time!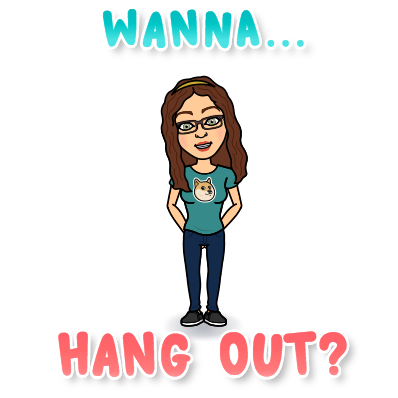 We can talk about stuff-n-things. Share posts we've done this week. Dance like no one is watching ( cause no one is 😎) and just generally have a fabulous time.

Oh oh oh! And we can talk about those HLPE tokens you've been earning. I like talking about those.😍
Join us today in Discord!
Not a part of Helpie, but want to learn more? There's a teeny bit of info below... But feel free to reach out! 😍

| TUESDAYS | SATURDAYS |
| --- | --- |
| 5PM PACIFIC | 11AM PACIFIC |
| 6PM MOUNTAIN | 12 PM MOUNTAIN |
| 7PM CENTRAL | 1PM CENTRAL |
| 8PM EASTERN | 2PM EASTERN |
| MIDNIGHT UTC | 6PM UTC |
✨If you can't make one time, we hope you can make the other.✨
If you can't make either- we still love you!❤️
We will be giving these times a try for a while to see if they work. Only time will tell.
Did you miss it?!
Don't worry! I'll come back to this post and do EITHER a TL;DMI (Too Long; Didn't Make It)... Yes, I made that up. 😏 or a video recording. It very much depends on many factors. Who knows what I'll do? You'll have to come back to find out!
Edit to add: Both... I'm kinda doing both... Though it's less of a TL;DR and more of just links. LOL!
ENJOY!

Links NOT to miss (from the meeting)
He's still working on filling up the list of Steemians. Got an idea? Let him know!
And that, my friends, is the end of the story.
💛


We are currently filling @helpiecake baker (curator) positions and are looking for blog post authors to write for @helpie. For more information check out the March Update or contact one of us on Discord or below. 😍


Helpie is an invite-only community. If you'd like to be considered to be a member of @helpie as a minnow in training, please consider joining Palnet / MSP and participating actively there, we have scouts constantly looking for the right minnows to support, and they will reach out with a private invitation.
Wanna reach out to us? @paintingangels is a scout.😍 You can find her in discord - paintingangels(serena)#3668. She'll be happy to answer any questions you may have about Helpie, and can give you the information you need in order to possibly join our community. And while we're at it.... find me in Discord! carrieallen#9415 😍
THE HELPIE WITNESS TEAM
@carrieallen
@eonwarped
@isaria
@meno
@swelker101
@paintingangels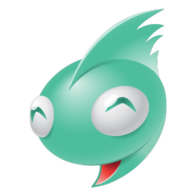 Click the wiggle to vote today!