A veteran asks for your welcome
Hello friends of Steemit ... maybe you will be surprised a little with my presence in this social network, because this is mostly used by young and dynamic people for the sake of progress and financial freedom, with the desire to share ideas and projects in the Most of the cases and I really confess with all honesty that this is not mine.
Without further ado or rodeos I communicate that I am an older adult who through the network I found this social network and I see that they offer very good economic prospects which I am in need at this time, given that I have been a fighter through my long existence and by life's design I have not found a good star and rather I notice that with the inexorable passage of time the opportunities are becoming increasingly difficult to achieve.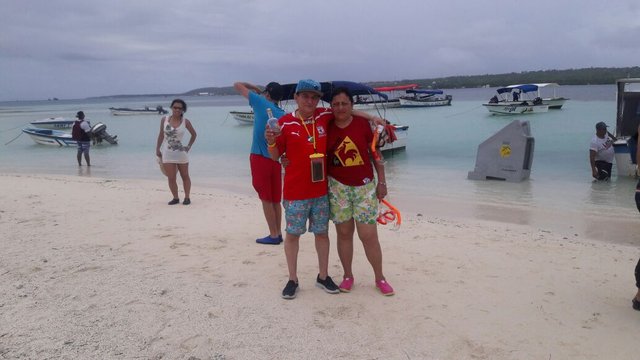 Now, you are wanting to know who is writing you these notes ... well ... my name is: Oscar Welgos resident in the city of Cali Colombia, where I have sat down my roots and I have worked all my life and I could not get a retirement and at 65 I have to continue working for years to survive.
At the moment I am dedicating what I have left of existence to digital marketing and affiliate marketing through my web portals but until now I have not been able to achieve the expected results. It is said that through the network you can get the necessary resources to survive, but as much as I have put all the necessary effort it has not been very easy to find the solution, but anyway I have continued to persist and insist to see if in At some point I am able to reach the goal and see that all my efforts crystallize and reap the fruits of such a long task that life imposes on us.
I know that in this network there are thousands or millions of good-hearted people who are going to extend their generous hands and they are going to take me out of the shifting sands in which I find myself to be able to have a little peace in the days that the creator deign to lavish me
At this moment of the web portals that I have published, I will highlight two of them for you to evaluate and give me your concept and believe it and keep in mind that in no way is my intention to do spam, but to put in your knowledge the reason why I am failing, because I have invested time, effort and money in these portals without satisfactory results ...
This portal: https://san-andres-islas.com was born from a visit to the island by invitation and of which is so delighted that it makes the decision to make a website and at the same time through advertisements recover some money from My investment and I am encouraged to continue writing every day about this tourist destination that occupies the first place in the tourism of the republic of Colombia.
This other portal: https://tiquetesbaratosvuelosbaratos.com I have made it through a lot of research of tourist sites that have caught my attention and that I have also been adding many interesting things.