Hi friends,
This is to apologize for my inability to continue with my intended plan of doing an art giveaway this week. I've been quite sick.
I found myself lost in thoughts. I missed a big scholarship for graduate school and my ailing mother seemed not to be getting better - with lots of money spent on medical bills. In moments like this, one needs all the positive energy he can get from around (friends, family, environment, Internet, etc).
I found some strength in music.
Sun and Illusions albums composed by Thomas Bergensen dominated my playlist. Songs by Afrobeat legend Fela Kuti were helpful too.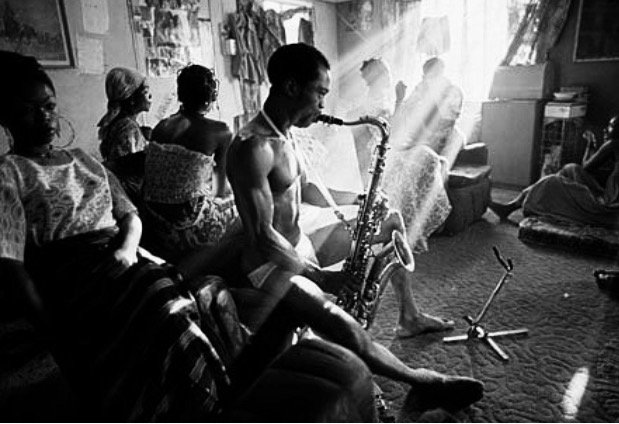 Fela Anikulapo Kuti playing the saxophone in his shrine.
If you're a lover of Instrumentals, rock, and jazz, check those guys out above.
I'll appreciate all the positive vibes I can get on here. Thanks friends!! The art giveaway is underway.
Cheers!!