Need Help on Steem Transaction Error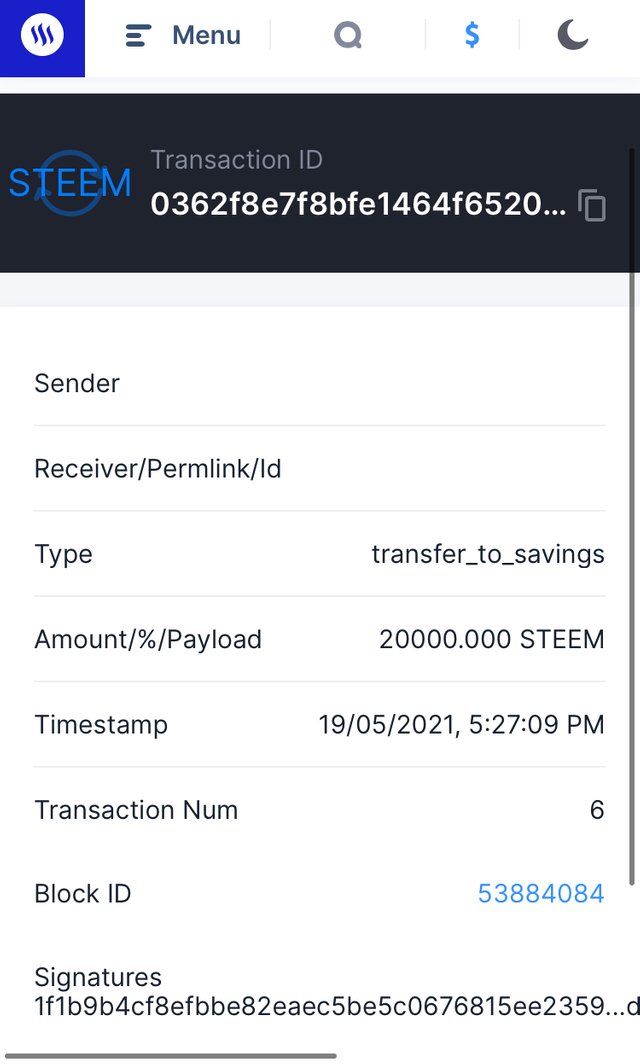 Screen shot of txid without sender or receiver.
About a month ago, I made a transferred of 20,000 steem to binance, @deepcrypto8. I did the transferred as per usual and included my deposit memo along.
While the transaction appeared to has an error, the 20,000 steem was credited to @deepcrypto8 saving wallet instead.
I seek help from binance but they couldn't verify the sender and receiver on steemscan.com
https://steemscan.com/transaction/0362f8e7f8bfe1464f6520793165b558bb860777
Any kind soul can tell me how can I resolve this issue? Any one face the same problem before?
@steemit @steemitblog @steemchiller @justyy @dev.supporters @future.witness @futureshock @roadofrich