simbang gabi
Simbang Gabi is a traditional mass celebration in the Philippines during the Christmas Season. It is also called the Misa de Galyo (from the Spanish word Misa de Gallo or 'rooster mass', because at the time of the rooster crows, the families will arrive to listen to mass at the nearest religious church.) Simbang Gabi starts at 4 am - 5 am mass of December 16 until 4 am - 5 am mass of December 24, not all Filipinos are able to attend the 4 am mass. Churches in the Philippines also held anticipated Simbang Gabi held at 8 pm - 9 pm which starts December 15 up to 8 pm - 9 pm mass of December 23. Misa Aginaldo (from the Spanish word Misa Aguinaldo or 'Mass of Offerings, sacrifice or gifts"). This dawn's mass is one of the oldest and most popular Filipino traditions. Mass also serves as a noble for the Virgin Mary. Particularly in the last mass, the real Misa Aguinaldo.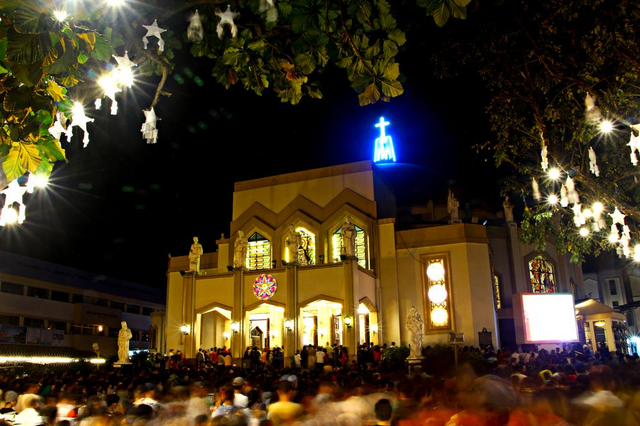 source
---
Posted on Hede.io - Knowledge Sharing Dictionary
Read this entry or all entries about simbang gabi.
---