You are viewing a single comment's thread from:
RE: The ancient language of ivrit ( עברית ) - Resh
Resh learn today & it's very easy to identify now. One of the world ancient language you teach us by using useful materials like images, sound clips & etc. Willing to see your next post & wish you a nice day.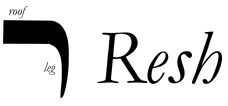 ~Followed & Upvoted