Rest assured, God approves of you
Before I formed you in the womb I knew you, and before you were born I sanctified you, I gave you a prophet to the nations. Jeremiah 1: 5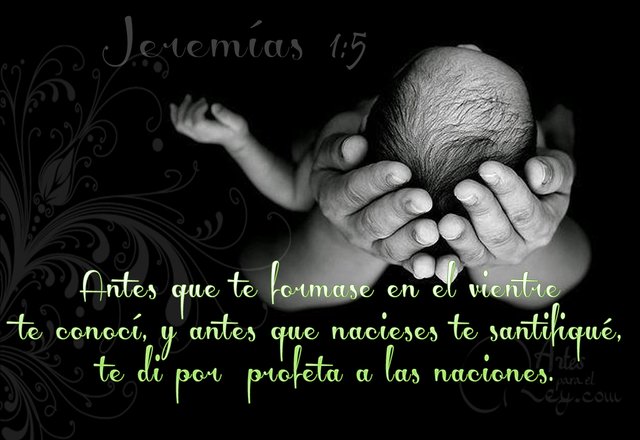 Imagen source
If there is someone who knows us perfectly, it is God. Long before we were formed in the womb of our mothers, God already knew us and knew of all the things we would do in this world.
The Lord knew that we were going to make mistakes and that we would also do some good things in this life.
God long before, who gave us life, knew that we would be in an environment of sin, however, he allowed us to come to this world with all the mistakes that we were surely going to make. God does not applaud our mistakes, but He gives us a great opportunity to correct them and straighten our steps.
Just as God knew that we were going to sin, He had also prepared a lamb to sacrifice, at the opportune moment and give us the hope of correcting our wrongdoings and being approved in front of his eyes through faith in the sacrifice of the lamb, which is Christ.
No one knows us as well as God. Still, even though He knows us and knows everything about us, including all of our faults, He still approves and accepts us. He does not condone our wrongdoing, but He is committed to helping us overcome our wrongdoings through His love expressed in Christ.