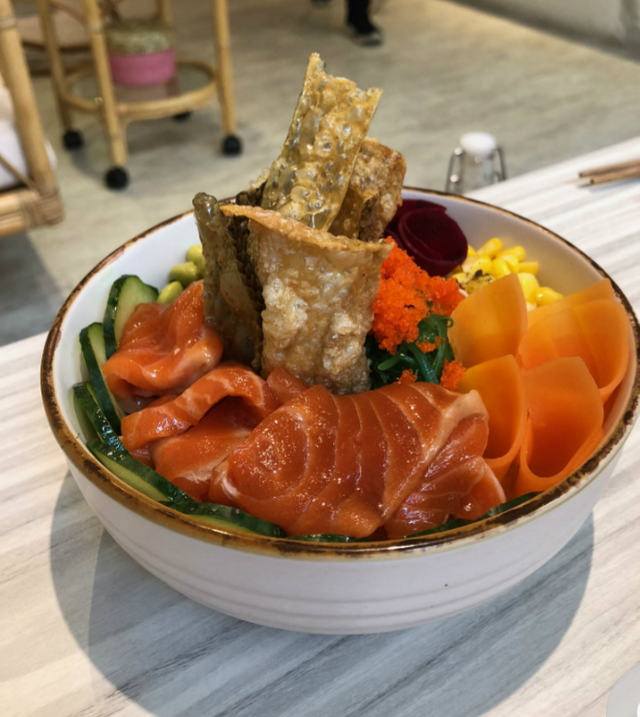 Photo Source: https://tinyurl.com/yc83l6no
we are writing something special for health conscious people. Yes if you are health conscious then this article belongs you.
Today we wanna share with you guys about Japanese Sashimi or Seared salmon food. Which is very healthy & halal food as well.
Let's try how to make it.
Ingredients:
Cauliflower|Sushi rice or Quinoa.

Raw Salmon fish 55 to 60 G.

Shoyu Sauce|Truffle Sauce| Creamy Togarashi Sauce.

Greenies ( Seaweed, boiled carrot
slice, kyuri, boiled corn, edamame
bean)
Direction:
As a base top up Cauliflower|Sushi rice or Quinoa into medium glass bowl container.
pour little bit soya sauce on the base.
nicely arrange greenies(Veggie ) on the top of the bowl by keeping space for salmon fish.
at the last stage top up the Salmon fish with sauce. If seared salmon then fry the salmon for a while.
Now it's ready to serve it.
All right reserved by www.incrediblearchives.com