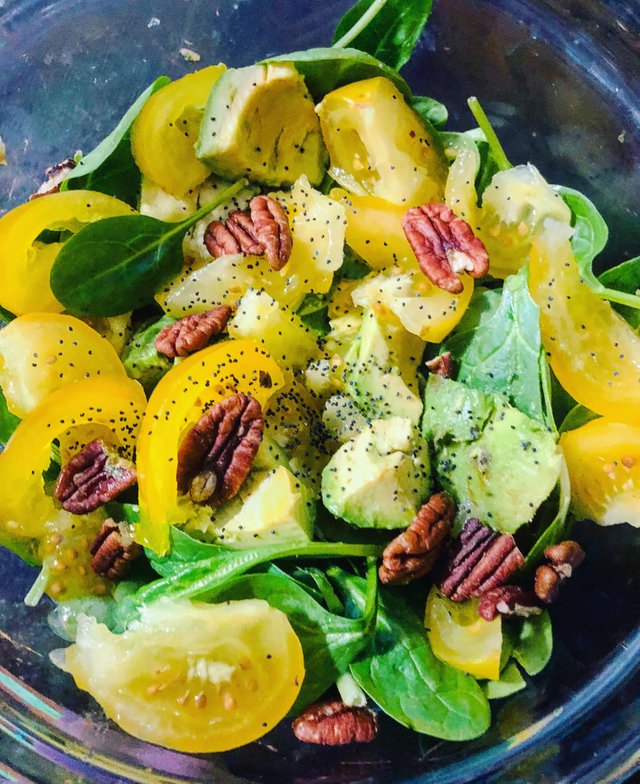 Do you feel the same way that sometimes your body just crave things. You can be eating the most "rich" foods yet still craving something, but the frustrating thing is you don't know what you want!
Well, listen to your body! Even though you are eating all the high protein rich foods and eating none stop, your body is actually lack of the essentials! Do you crave fatty foods so you end up eating they entire bag of chips? Or wanting something sweet then the next thing you realize is half dozen of chocolate chips cookies are gone 😱 did you know by taking healthy fats from avocado, coconut oil, nuts ... your body will be overjoyed with the right fats to thrive that bacon and fires are the last thing on your mind!! It is so powerful what healthy Whole Foods can change your life!!!
I decided to eat clean for this year! Not because just to detox out the junk from the holidays but I wanted to grow mentally and spiritually healthier.
So if you are interest in this or want to be on this journey with me please follow me or leave a comment if you have any questions ! I haven't been on here very much but I promise I will update more often from now on! I will be uploading my daily foods! Mostly will be healthy but once awhile we all deserve a treat!🤗
Looking forward to hear from everyone!!!
Posted using Partiko iOS