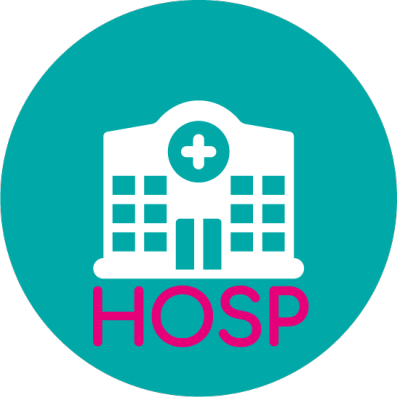 Hospital Coin
World health industry has come a long way from paper records to digitally maintained records of all aspects of health industry. Today there are companies providing health related applications/software in every field be it patient records, medicine supplies emergency administration or any other. With more and more development in this field one thing that rose sharply was the cost of producing such applications and their credibility. Sometimes the cost of such application become exorbitant which deter users as they have low budget.
Hospitalcoin is an effort to minimize the cost of such applications by providing a robust platform which is future proof and developing with the time to come. Hopitalcoin is based on blockchain technology which provides a backbone on which any third party developer would be able to develop his application for healthcare industry for fast management and implementation of healthcare products in IT field. This i going to revolutionize the way the records are maintained in health or related industry, how hospitals manage their affairs. The cost saving to the different organizations can not be estimated at present.
Hopitalcoin would also provide a secure and safe payment gateway for the user if its product by way of hospitalcoin(HOSP).
Application based on hospitalcoin backbone could provide hub for medical records, data analysis, data assimilation, transfer of huge date thought hospitals , government , insurance companies, health researchers. Presently in the field of cryptocurrency there have emerged some blockchains which are in development of their own platform to provide healthcare instruments.
But the needs and requirements for every organization or user is different and it is always advisable for one to go for tailor-made solution as the cost of a whole big system meant for use by everyone would naturally run high. Here the hospitalcoin would gives opportunities to every developer of application to devise and develop an application suitable for a particular client. This would reduce the cost of application as well a infrastructure required to maintain and run the application smoothly.
With open source technology of hospitalcoin an application developer or user of such an application would have option to upgrade the stystem as and when required. Various things can be tweaked in an application with change in situation or demand. This will provide flexibility of upgrading or modifying the system in contrast to a central system being developed by any other central software maker where it is too difficult for vendor to modify the system as per individual requirement.
In a nutshell the idea of an open source blockchain to ride upon with application relating to healthcare is a revolutionary and has a very bright future.
Major features of technology :
Telemedicine Communication
Increased interoperability of patient health
Better security & regulatory data storage
Double-Spending Proof
Decentralized
Adaptive Parameters

Specification of blockchain are here:
Downloads
Windows CLI : https://github.com/HospitalCoin/HOSP/releases/download/1.0.0/hospital-cli-1.0.0.2.-win_64bit.zip
Linux CLI : https://github.com/HospitalCoin/HOSP/releases/download/1.0.0/hospital-cli-1.0.0.2.-linux_x86_64.zip
Windows GUI Wallet : https://github.com/HospitalCoin/hosp-gui-wallet/releases/download/2.0.0/hosp_gui_wallet_2.0.0_win64.zip
Linux GUI Wallet : https://github.com/HospitalCoin/hosp-gui-wallet/releases/download/2.0.0/hosp_gui_wallet_2.0.0_linux64.zip
Pool source code : https://github.com/HospitalCoin/hospital-pool-nodejs
The relevant links:-
Website http://hospitalcoin.net
Github https://github.com/HospitalCoin
Explorer http://hospitalcoin.net/explorer
Discord https://discord.gg/z3wAweU
Twitter https://twitter.com/HospitalCoin
Paper Wallet : http://hospitalcoin.net/paper-wallet
Mining Pools
http://hospitalcoin.net/pool (Official)
https://hosp.xmining.pro
https://crypto9coin.cf/hosp
http://youpool.io/HOSP
https://hosp.optimusblue.com
Downloads
Windows CLI : https://github.com/HospitalCoin/HOSP/releases/download/1.0.0/hospital-cli-1.0.0.2.-win_64bit.zip
Linux CLI : https://github.com/HospitalCoin/HOSP/releases/download/1.0.0/hospital-cli-1.0.0.2.-linux_x86_64.zip
Windows GUI Wallet : https://github.com/HospitalCoin/hosp-gui-wallet/releases/download/2.0.0/hosp_gui_wallet_2.0.0_win64.zip
Linux GUI Wallet : https://github.com/HospitalCoin/hosp-gui-wallet/releases/download/2.0.0/hosp_gui_wallet_2.0.0_linux64.zip
Pool source code : https://github.com/HospitalCoin/hospital-pool-nodejs