Why WELL Chose Blockchain
It's hard to apply the words "conventional wisdom" to ICOs when the first known usage of the phrase was in 2014. But despite the newness of the term and concept, conventional wisdom does exist when it comes to putting ones money into an Initial Coin Offering. One of the first pieces of advice that's given as far as picking an ICO to put your money into is to ask why an ICO is needed. Are blockchain and cryptocurrency necessary to the project, or are they just serving as a fundraising excuse? At WELL, transparency is our top priority, which is why as we get ready to launch our own ICO next month, we want to make sure our reasons for using cryptocurrency and blockchain are clear.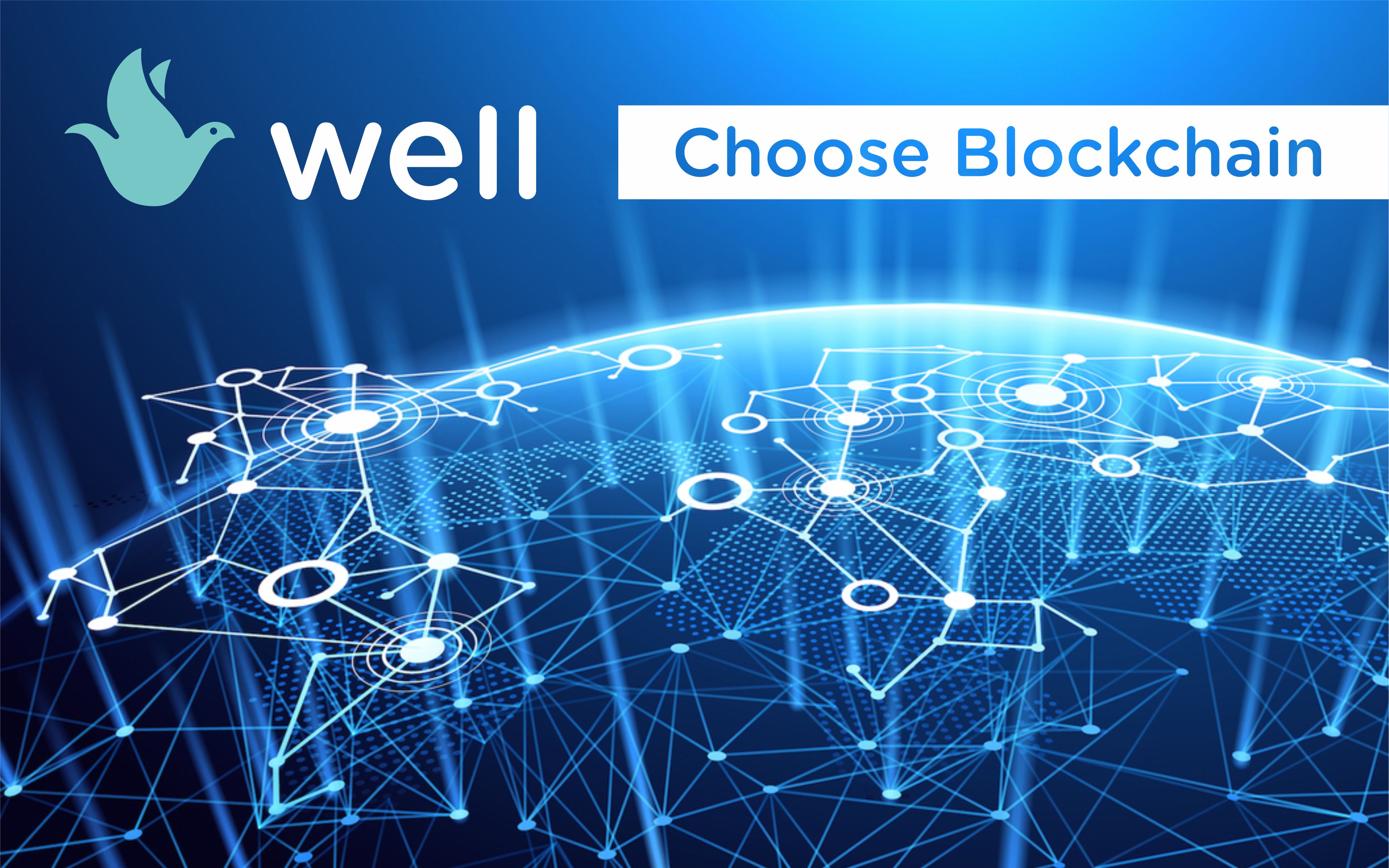 WELL was launched in 2015 as a telemedicine platform in the United States, connecting patients with therapists and other healthcare professionals on demand. The idea was to make healthcare available anytime and anywhere, something that was especially important as patients often faced long wait times to get the care they needed. But following the success of the platform within the United States, co-founders Ildar Fazulyanov and Alex Prokhorov decided to go global, making healthcare available to patients worldwide, and lifting the limitations of seeing a doctor only in your home country or state. In addition, the project expanded from physical, speech, and mental health therapists to include medical doctors and other healthcare professionals. As the project developed on a global level and as it expanded, it became clear that issues such as security, medical records, and payment could only be solved by using blockchain. So what exactly are some of the issues WELL is solving with blockchain and how necessary is it to the project?
---
• Transparency: Like we said, transparency is our top priority. Blockchain makes achieving that a reality. By using blockchain, WELL is able to ensure that there's a record of each medical appointment, treatment, and transaction made, giving patients the knowledge that their care is comprehensive and secure.
• Security: Speaking of security, when we're handling things like patient medical records, nothing is more important. Blockchain technology helps to ensure that patient medical records are complete, safe, and in your own control.
• Accessibility: One of the biggest problems patients face when it comes to the logistics of medical care is that their personal information doesn't belong to them. Whether you're going to a specialist for the first time, switching primary care physicians, or moving to another state or country, accessing your medical records is a pain. Most likely, your medical records live in a dozen different places, giving each doctor you see only a partial picture of your health. Using blockchain technology allows all of your records to be stored in one place, and gives you control over them, so you can decide whether to share them with a doctor or not. That means a new specialist can see your old blood test results, without you having to remember to chase them down.
• Availability: WELL's goal is to build a global network for healthcare, making care available to people worldwide. Yet one of the potential issues in a global network is cross-border payment. By using cryptocurrency to power its platform, WELL not only avoids problems with cross-border payments, it also makes healthcare available to people without credit cards or bank accounts. That puts WELL on its way to making healthcare available anytime, anywhere.
If you have additional questions about WELL's use of blockchain, or for more information on WELL's upcoming ICO, join our Telegram group at https://t.me/joinwell