ODEM and WELL share a mission to make medical education more accessible and affordable
The primary aspiration of WELL is the distribution of high-quality medical services around the world, even to the most remote corners. While the technologies haven't reached such a level that robots can completely replace doctors, this is unthinkable without the close connection to medical education. ODEM, which aspires to be the Airbnb of international education, is collaborating with WELL by using the blockchain-based ODEM platform to streamline the organization and delivery of specialized medical training courses.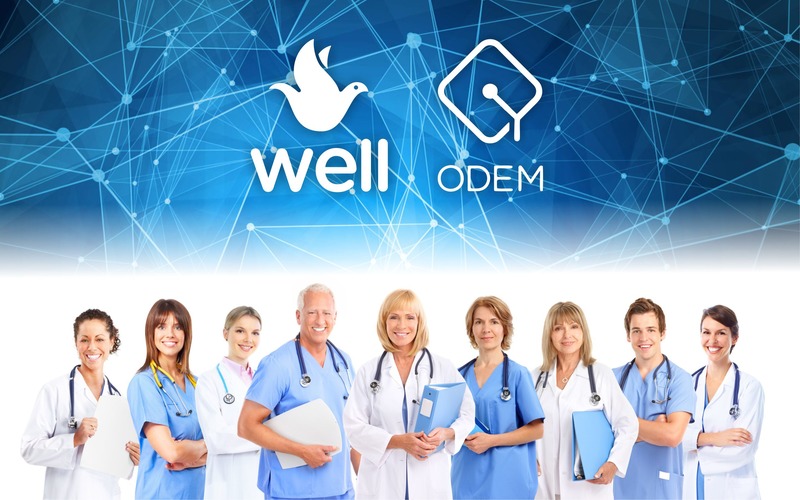 The telemedicine adepts, like WELL followers, understand that not everything can be cured online. There is a similar story in education: physical presence in the classroom is still necessary to acquire specific knowledge and skills. A short-term or long-term in-person training program for medical students is quite essential but in an updated form.
WELL was attracted to the idea of partnering with ODEM because of the companies' shared vision of using blockchain, or distributed-ledger technology to creatively disrupt their target industries; medicine and education. Besides, within the both platforms — WELL and ODEM — doctors can earn tokens, developing and providing educational programs for young specialists.
"I'm excited by the opportunity to work with WELL specifically on medical education and patient care," says Rich Maaghul, ODEM's chief executive officer. "We're deploying the ODEM Platform for the cause of advancing the practice of medical care even in the world's most remote locations."
To enter to a medical school is a pipe dream for many people all over the world. ODEM and WELL is going to make it real. Through establishing an education on demand system and a global marketplace based on the blockchain they assume to reduce the costs for high-quality education and push the market to create more efficient educational programs with an individual approach to each student.
"We are glad to cooperate with ODEM in striving to promote high-quality medical education and make it more accessible and modern," said Ildar Fazulyanov, WELL'S chief executive officer. "We plan to encourage WELL's senior doctors to share their knowledge with younger specialists. It would be great if the most active on the WELL platform doctors create original educational programs on the ODEM platform as well."
WELL is a global healthcare marketplace with a solution built using blockchain technology. It is encompassing telemedicine, biometric devices and telemonitoring to engage and manage patients and at-risk populations.
WELL has built-in their private clinical network of over 1,600 providers covering 49 states in the U.S. and other parts of the world, and the network proceeds to expand. WELL doctors and specialists speak a multitude of languages including English, Spanish, Chinese, Tagalog, Russian, Hebrew, Japanese, and more.
ODEM is the world's first On-Demand Education Marketplace. Blockchain-based ODEM platform will streamline the organization and delivery of specialized medical training courses as well as other educational courses.The platform will also act as a secure warehouse of medical professionals' credentials and act as a tool for managing ongoing professional accreditation requirements.
ODEM is partnering with Cambridge, Massachusetts-based Excelorators Inc. in the design and rollout of the ODEM Platform. Excelorators, with more than five years of education industry experience, has existing relationships with more than 200 professors and lecturers who are likely to become early adopters.
ODEM and WELL as partners will work on expanding an access to quality medical education in regions where there is a shortage of it. A vast network of non-profit organizations, partnered with ODEM and WELL, will help to realize it more efficiently. With the support of the medical and educational community, the projects will be able to speed up the process of certification of medical courses, placed on the educational marketplace based on the blockchain.