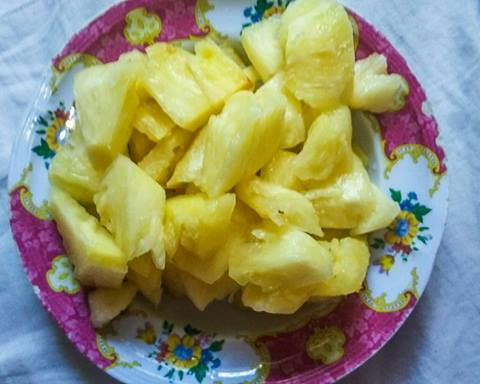 Pineapple is known worldwide as one of the healthiest fruit. It has many health benefits.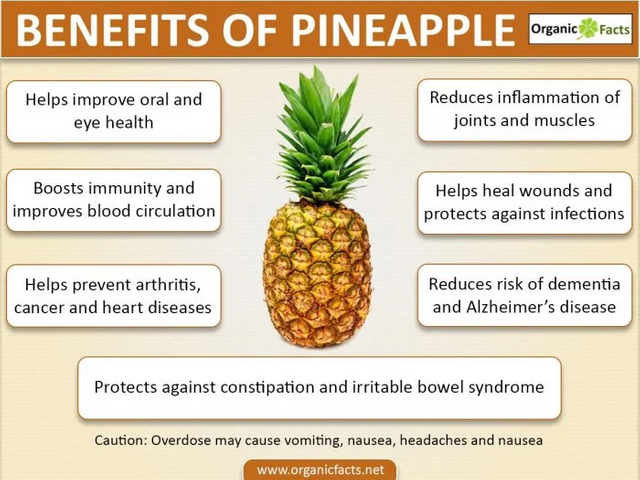 This is mainly because of it's contents.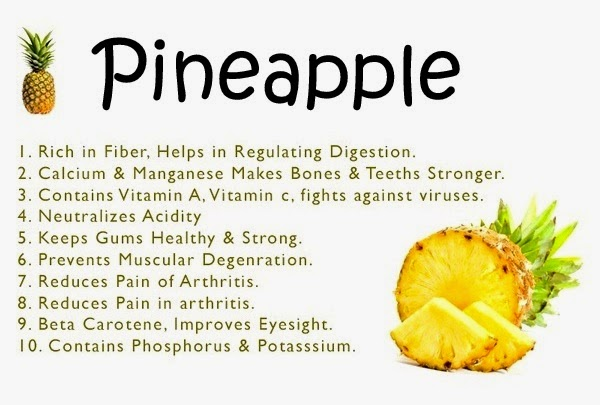 And also preferred by most due to it's juiciness and can be consumed in several different ways.
1. Eat it raw- sliced and chilled with a pinch of salt. ( I love it most that way).
2. Salad- Some prefers to place in with other vegetables or other fruits like mangoes in a salad.
3. Juice/ smoothies- Some can even put in in a juicer and drink it's juice. While others wants to make a smoothie out of it. That's what I just did.
4. Salsa- it can also be mixed with bell peppers, onions, garlic and the likes as a dip to chips as snacks.
5. Pizza topping- Hawaiian pizza is my favorite, due to the pineapple chunks sprinkles around it. Some people will disagree since they are not used to it. But I love it. You may want to try one.
6. Grilled- I just saw this somewhere that they grill pineapples. I would like to try one if there's a chance. It will be a new experience and hey, I might even like it.
7. Burgers and sandwiches- right, even in burgers. We have what you call an Aloha burger, it's a burger introduced by Jollibee, a famous fast food chain here in the Philippines.
"The burger is made up of a beef patty topped with cheese, bacon, lettuce, honey mustard dressing, and a pineapple round sandwiched in between two buns. Fans of the burger say that it's the combination of sweet, sour, and beefy flavors that makes the Aloha burger amazing". As per rappler.
I did try it once but I did not like it, I'm okay with it on pizza but not on my burger. :)
8. Cooked dishes- another one I can think of is this is also used with some cooked dished. Like Menudo (A pork dish with sauce laced with pineapple bits.) Also some hams can be steemed with the pineapple.
So anyway I just had a pineapple smoothie let me show you how I did it, pretty simple actually.
I was checking inside our refrigerator for some snacks and stumbled upon this mouth watering fruit.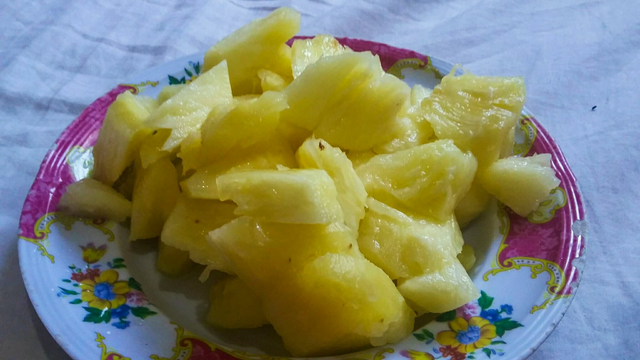 Sliced into several parts, is could be eaten as is or maybe I can run this into a juice. Luckily we were given a portable blender by my uncle. It's our first time to use it.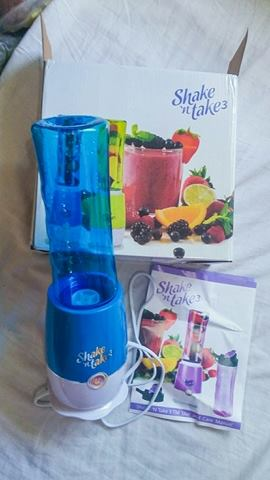 We washed the tumbler attached to the blender and put in the pineapple chunks, we tried putting all of them but ended up removing half so it will blend well.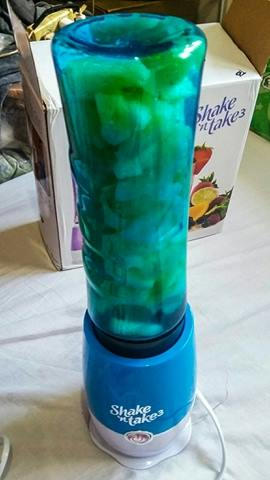 It's time to shake, shake shake.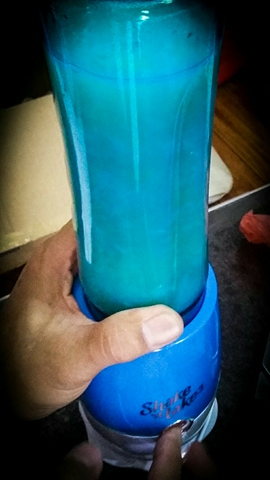 And we are done. You can add sugar if preferred and chill it, but if it's already naturally sweet you can consume it this way already. It's healthier.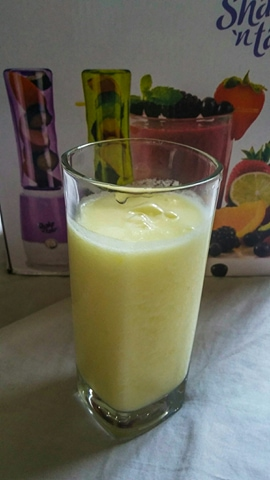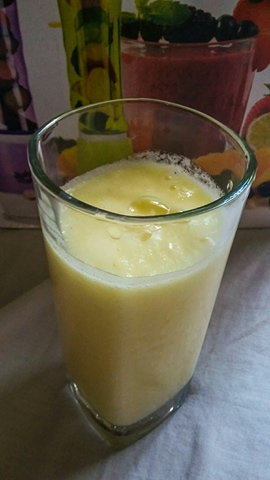 So there you go, being healthy is not so difficult, thanks to these yummy fruits. Just keep in mind to consume everything and anything in moderation. Anything in excess is bad for you. :)
You can comment below if I missed anything about pineapples. :) Thanks for dropping by. :)
Please do support @surpassinggoogle, he has been an amazing person. I support him as a witness. I voted for him at https://steemit.com/~witnesses. It would be very much appreciated if you do the same by voting him at https://steemit.com/~witnesses and then type in "steemgigs" at the first search box. If you want to give him witness voting decisions on your behalf, visit https://steemit.com/~witnesses again and type in "surpassinggoogle" in the second box as a proxy.
Also, a big thanks to @bayanihan for always supporting my posts.