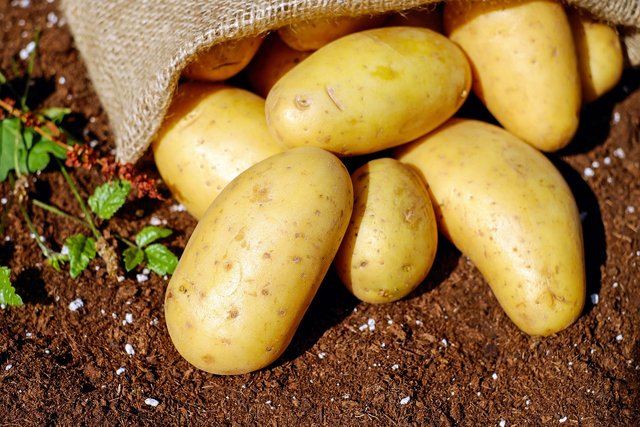 Potato
Potato is a very popular vegetable diet. Potato is a type of vegetables which is grown under soil. Although potatoes fast growing in Peru, 99% of potatoes are currently being produced in different countries of the world. Currently, China is the first place in terms of potato production and India occupies second place. Potatoes contain essential vitamins and minerals, which are very important for our body. Potatoes are a favorite vegetables of ours. Many times potatoe also works as a substitute for rice. Potatoes are highly nutritious and can be easily grown and stored. That's why it is one of the world's most popular vegetables. Potato is the fourth largest food grain in the world. Place of potatoes after corn, wheat and rice.
Potato Contain:
The scientific name of potato is Solanum tuberosum. Potatoes are a balanced and nutritious diet. Potato is such foods like rice and there are also fiber like vegetables. Mineral salt, vitamins and vegetable proteins contain potatoes. There are 19 grams of carbohydrate in every 100 grams of food grains, 2 grams of fiber, 2 grams of plant protein, mineral salt 0.52 grams. Potassium salt in potato is 0.42 grams, and vitamin 0.02 grams. Potatoes are used as a balanced diet because of their high intake of food.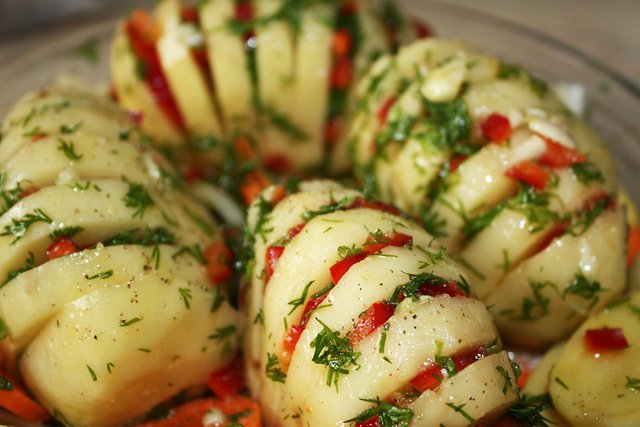 Vitamins in potatoes:
Potato contains a large amount of vitamin B6, which helps in formulating two effective cells to form neurotmimeter called serotonin and dopamine. The neutronmeter interacts with the brain. As a result, depression decreases. Potatoes contain glucose, oxygen, Vitamin B complex, amino acids, omega-3 and other fatty acids, which help in the brain to provide the necessary ingredients for keeping and functioning. Potato contains a lot of vitamin C, which is helpful in increasing disease resistance. A medium-sized (150 g) potato skin contains approximately 27 mg vitamin 'C'. Potato also contains potassium, magnesium, vitamin B, fountain and iron. Daily consumption of potato is very beneficial because it has some control over blood pressure. However, remember that excess amount of potato increases blood sugar and fat gets accumulated in the body. There's a chance to get fat.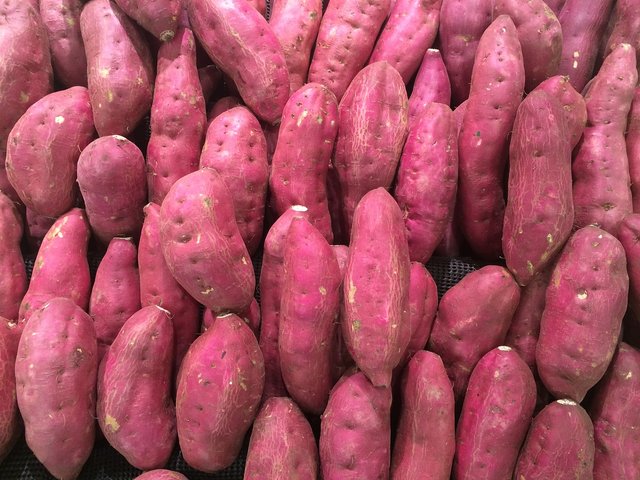 Potato contains potassium, vitamin C, B complex, potassium, magnesium, zinc, phosphorus etc. which is essential for the skin. Using potatoes in spots, rashes and other skin problem can cure easily. Apart from this, potato juice can be applied to remove sunburn. Carbohydrate and calorie-rich potato are the source of our physical energy. Due to the richness of Vitamin-C, Vitamin-B6, Copper, Manganese and Fiber, potato removes our body deficiency very easily. Sweet potato calories are very low and there is almost no fat. So those who have problems with calorie-fat can also eat potatoes. But in that case they will eat sweet potatoes. Potatoes contain beta-carotene, potassium and vitamins -a, which are very useful for the body. Potatoes have an important role as increase power. Power obtained from potato is stored in the lymph node as muscular and liver. Therefore, in the case of physical exercise, especially the players, potatoes should be eaten. Potatoes are sodium-rich, almost fat-free and easily digestible, so that it can eaten every day.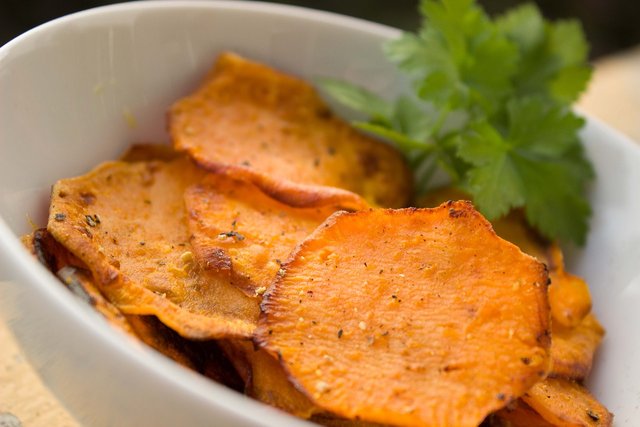 Potato helps prevent heart attack or stroke. Due to potassium, potato controls the electrolyte and fluid in our body. Along with helping the heart's normal functioning, potassium is also controlled by blood pressure. Due to high quality fiber in potato, it is useful to eat potato for hemorrhoids. Due to the richness of high quality Vitamin-A, potato helps in preventing cancer of the organs of gland and epithelial tissue. Potato can control blood sugar levels. So it is a beneficial diet for diabetic patients.
But it is not good to eat more quantity of potatoes. Potato is a reason of Increasing weight. Sugar can be increased. As well as other problems will arise. So the potatoes should be eaten according to the body's demand.