Hello my Easter bunnies :)
I hope that you are all alright and ready to make something easy and healthy.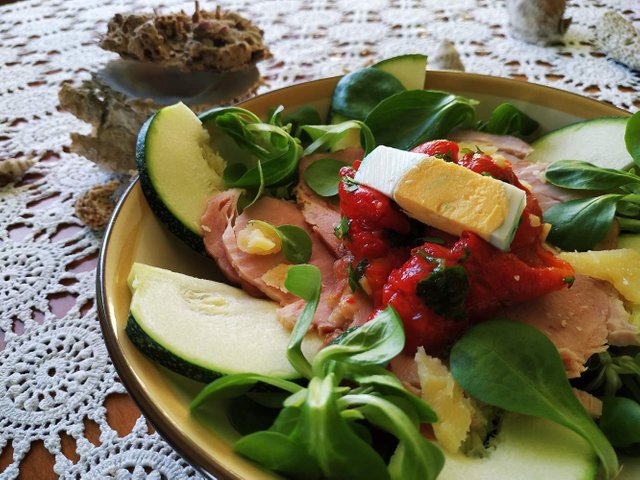 Today I wanted to share my dish with you because I had wonderful healthy homemade ingredients to play with. I love to eat healthy and I want it to be like 97% of my diet. With a chocolate cake or two now and then :D I can't resist it! I try to but It's stronger than me.
Since it is again time of the year to cook everything that we have in front of us, this few days will be based on it regarding my posts. Aaaand I love to cook so I think that maybe a majority of my posts will be based or include food in it. Well, I have to eat, right :) why not make it beautiful and learn something from it.
I should first start with the base. Lamb's lettuce. Very simple but in my opinion, a very tasty plant and It can be used raw in salads or cooked in water or steamed. It is soft and one of the most nutritiously richest salads. Rich in beta-carotene and a source of vitamin B9 and potassium and more. Yum yum yum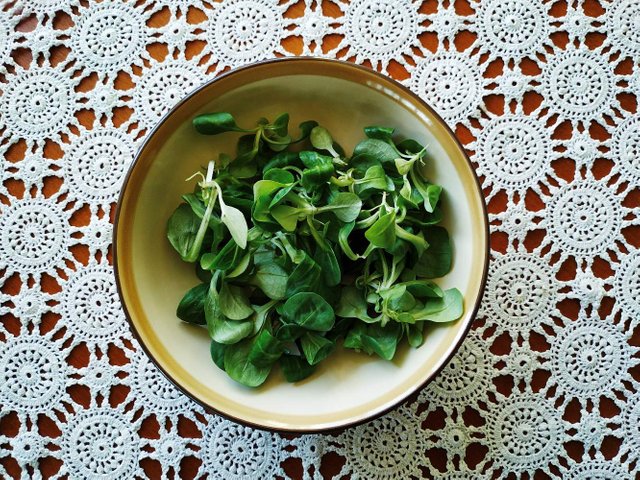 Then comes something I cook and blend and I roast and I stuff and I make soups out of it and smoothies, pate, pies... It's zucchini. I love them and I Will post a soup recipe one day and many things including it.
I love my salads to be rich and textury because I want to chew it as long as possible so my brain can have more time to realize that I'm full and I don't need to eat anymore. I had little round green zucchini. Great source of fiber and is rich with antioxidant.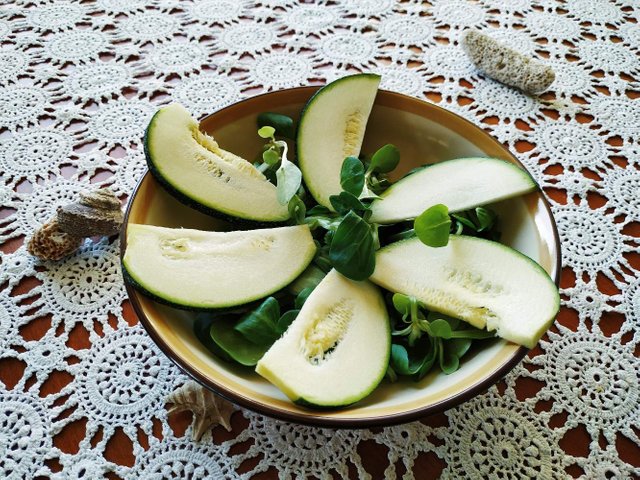 After the greens, the meat comes! A domestic product, homecooked and prepared by my mother. It isn't very high in calorie meat so I love to eat it.
Also, you can prepare numerous dishes with it and it is especially good if you are training because it's a good source of protein. You can stuff it, cook it on water, slice it and put it in a sandwich or salad or make a soup out of it...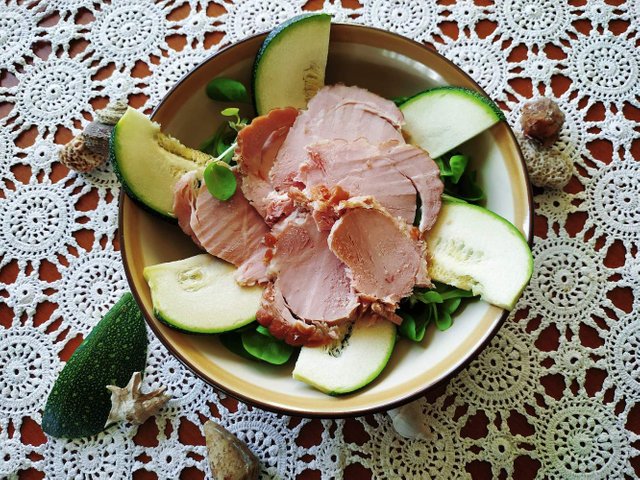 After the meat, I added homemade roasted paprikas, eggs, and homemade cheese. As I said, I love my salads textury and rich so I'll put many things in it If I have it of course. I want to eat as healthier as possible but don't want to forbid myself all those things everyone tells me I shouldn't eat much. It's like I want to be handsome but I want to eat lots of types of meat products, eggs, and cheese. Yeah, right...
In the right amounts, these things will be healthy to eat but don't exaggerate. I try to put as many as vegetables I have so I have some kind of balance. This paprika is roasted and then put in olive oil, parsley, and garlic. I will share this easy but delicious recipe some day.
Let's have a look :)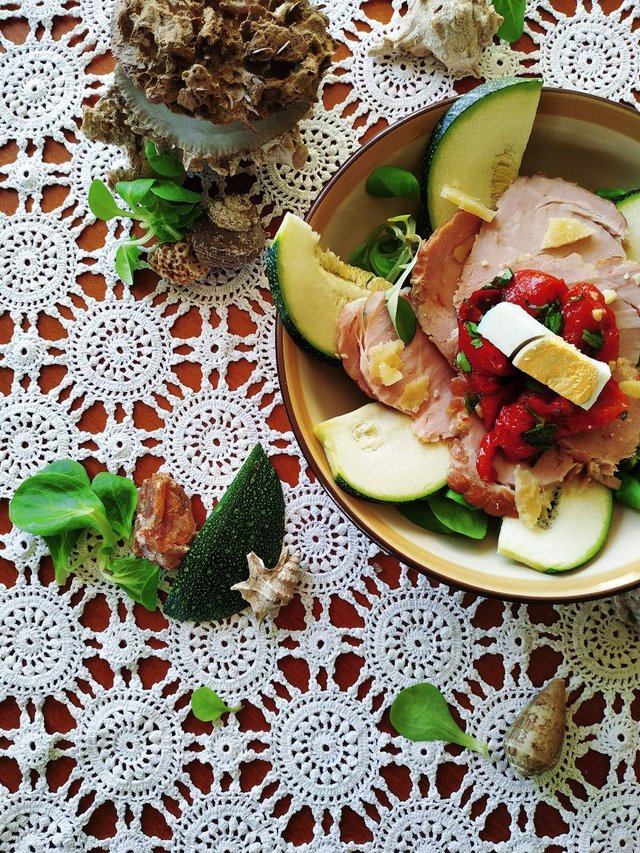 I hope that you like my idea of a dish and that you'll try to recreate it and bring me some pictures. You will see through my posts that I like homemade food and I want to know more about what to do with them. I also encourage you to eat healthy as well and of course to post it here so we can exchange ideas. I will be more than happy if you would tell me what is your favorite salad. Share in comments :)
Thank you for your patience and I hope I'll have something soon again. Cheers!
Posted using Partiko Android