Hello my fellow ice cream lovers :)
Today I'll write a short post about the easiest ice cream I ever saw there is on the internet or television. It is ice cream but keto or LCHF style. You can do all variants of it but your base should be a banana because is it a substitute for condensed milk. I did it several times and it is refreshing and tasty every time.
Since the summer is coming I realized I must make something cold, refreshing and fruity for those hot days which drains my energy fast. I love swimming and diving but I tend to get preoccupied with it so I get out of the sea exhausted as hell. Here is my solution. Banana strawberry ice cream.
---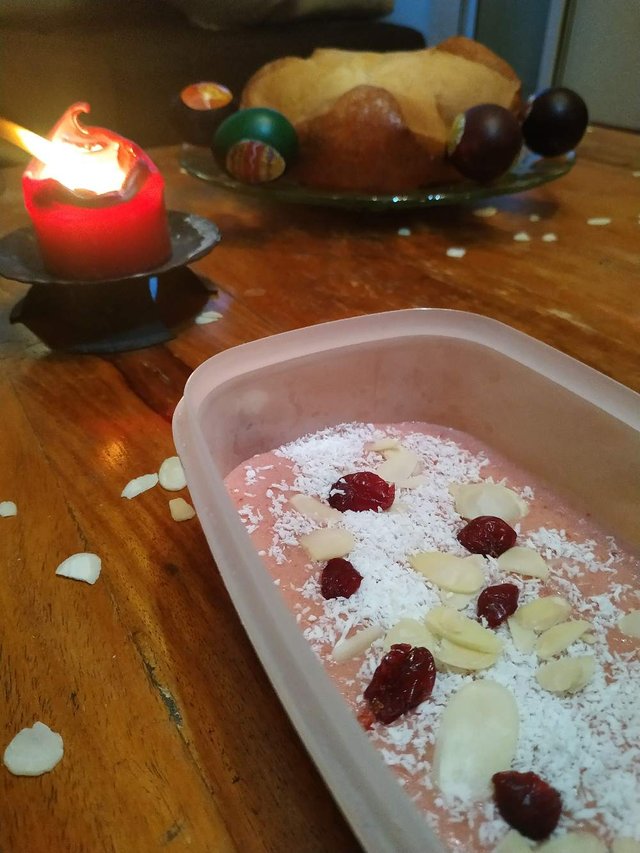 ---
It is enough creamy because of the banana and its fat and thick structure and for me enough refreshing because of the lovely strawberry. You can make it with other fruits as well but keep in mind that banana should be your base or your ice cream will be like frozen water.
The thing is that you have 2 stages of it and I like to eat it in the first one. I'll talk about that after my recipe.
---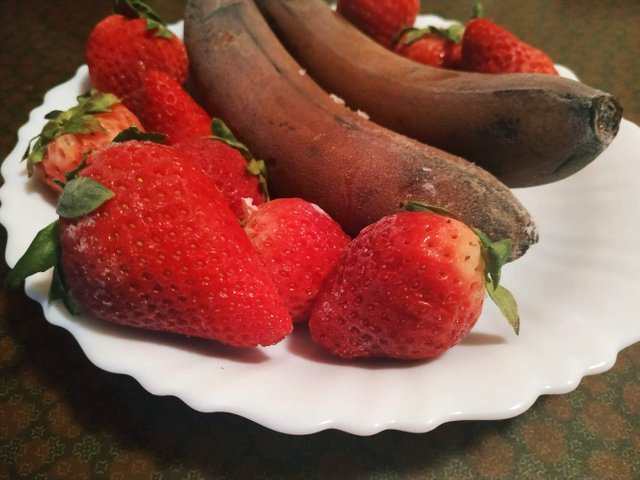 ---
Before doing this recipe, please freeze your banana and strawberries and then take them out of the fridge for 7 or 8 minuter and than start preparing your ice cream. This way you will get your ice cream right away.
---
INGREDIENTS
2 frozen bananas
10 - 15 medium strawberries
optional
1 tbs of honey
1/2 tbs of cinnamon
2 tbs of shredded coconut
---
TIME OF PREPARATION
Blending fruits = 5 min
Adding seasoning = 2 min
In total = 7 min + half an hour for freezing the fruits
---
STEPS
Put your ingredients in the blender and blend it for 5 minutes.
Yes it is that simple but very very tasty for me. You can decorate it with dark chocolate or nuts or seeds or anything you like.
---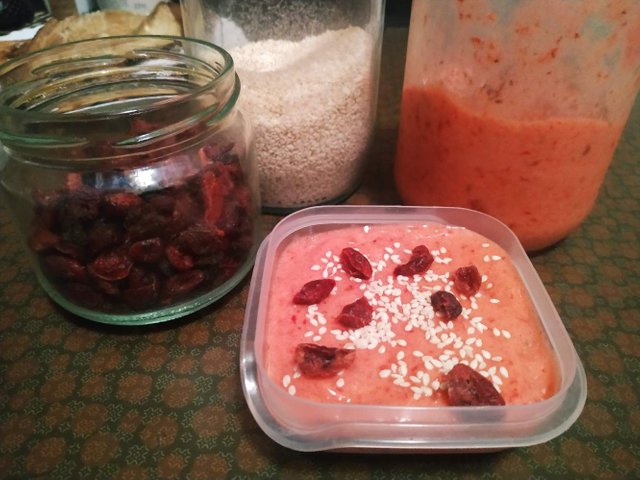 ---
BANANA FACTS*
In 100 g it contains 85 cal, 0,3 g of fat, 23 g of carbs and a lot of potassium (360 mg).
They are great for our blood pressure, cardiovascular problems, also digestive ones, helps with asthma, etc. This is lovely and it also is preserving your memory and boosting mood, and through containing powerful antioxidant it is cleaning our body in several ways.
STRAWBERRIES FACT
In 100 g it contains 30 cal, 0,3 g of fat, 8 g of carbs with a lot of vitamins.
They also contain powerful antioxidant for our body cleanse which is very important, if you ask me, in every season literally. they prevent heart diseases and stroke, it is good to it them when you need to deal with blood pressure.They fight with diabetes and also constipation.
---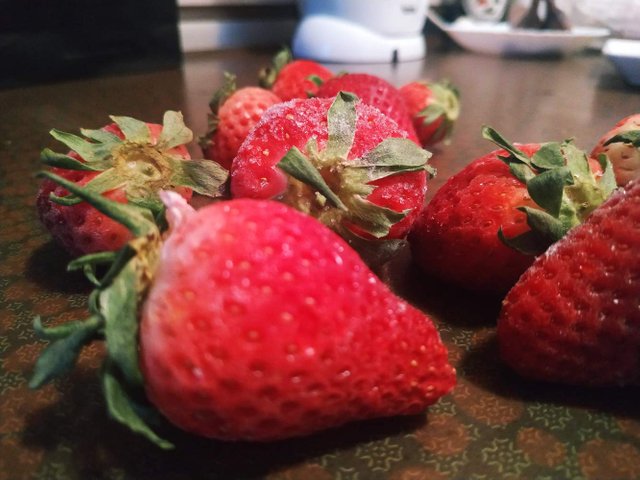 ---
I hope you like the post and really... you gotta do it. It is healthy and not that far from store bought ice creams. And if you decide to do it feel free to paste a pic into a comment or tell me how it worked for you.
About 2 stages of eating it. I like to eat it right away after I blend it because it has that slushy texture and you can eat it with spoon letting it slowly melt in your mouth.
The second stage is returning it to the freezer and let it freeze solid. That way you can maybe put it into the mold and put a stick or something so you can lick it like real ice cream. It depends on you.
---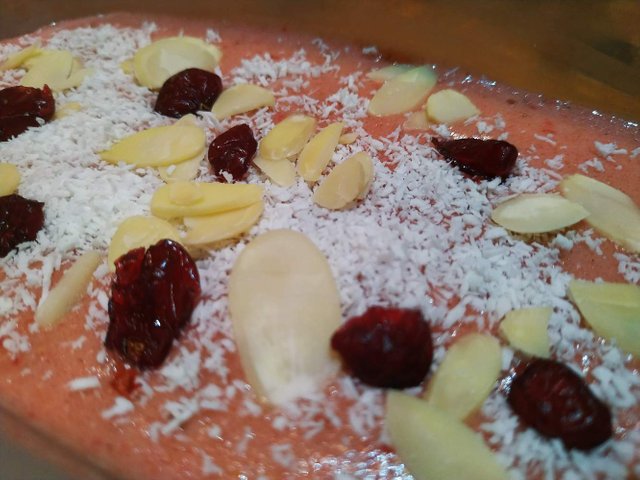 ---
See you soon! I hope you liked this idea.
Steem us to the moon! Cheers :)
Posted using Partiko Android