'SAVE MY SIGHT' - Rural Australian mans search for donations to save his vision! Donate if you can!
"I'm begging you, if you're reading this. I know that times are tough, but if you can spare anything I would be so deeply grateful. A job is as welcome as any donation. I am visually impaired but am not useless, if you have a job you think I could do I will jump at it. I'm punctual, dedicated and never give up. Please, I need your help" - Matthew
My dear spirit brother Matthew has a rare eye condition that will eventually take most of his vision. He's a hard worker, a chef and a talented aspiring musician and producer from my home town of Narrabri
Please if you can even spare a $1 it will be a start and hopefully one day we can completely save my friends vision. Read more and Donate Below!
Thank you for reading this post, Sending you love and healing light! 🙏😇💨🕉️💞
https://www.gofundme.com/f/1ozoo2rus0?utm_source=customer&utm_medium=copy_link&utm_campaign=p_cp+share-sheet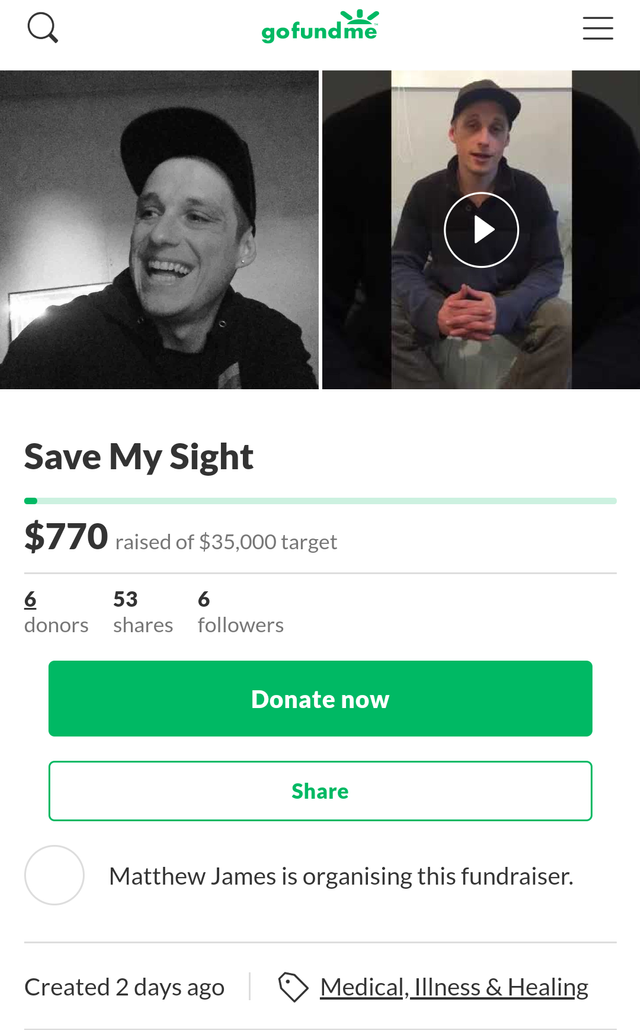 Posted using Partiko Android