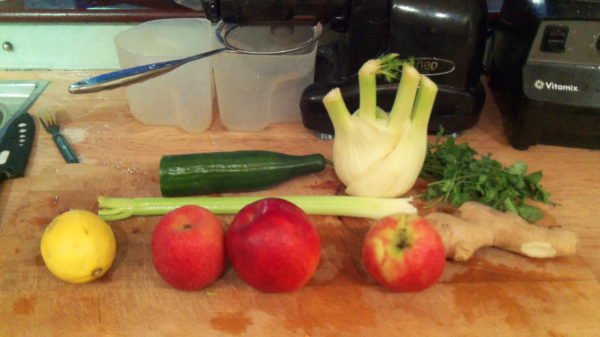 I have been using fresh juices and smoothies to improve my health for several years and I know for sure that when used wisely they really help us. This one though, is the magical wizard of fruit juices - if you are ill it will probably help!
Ingredients (all organic preferably)
3 apples
1 lemon
1 inch of ginger
1 cucumber
Some fennel to taste
1 stick of celery
optional bunch of kale
optional spinach/rocket
Herbs to taste and as you prefer:
parsley, mint, coriander
Steps to make
Just put all those through a nice, slow juicing machine (ideally) and you will have a highly potent healing juice that you will feel the effects of very quickly.
The balance can be played with as to your preference and inidividual nutritional needs as your body desires/feels.
Demo
Here's a video from dan macdonald, the life regenerator on youtube, demonstrating the recipe:
And here's a snap of my finished product: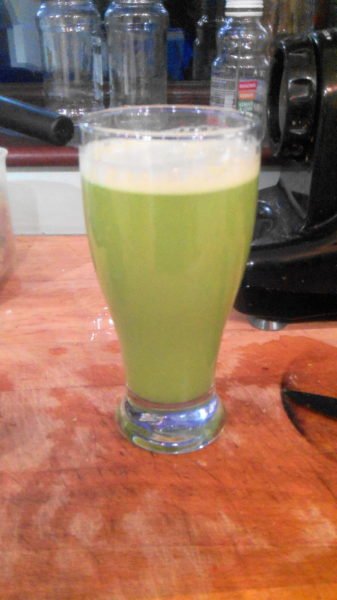 Let me know how it works out for you or if you have any suggestions for improvements/alternatives.
Injoy!
Follow, Upvote, Resteem - @ura-soul