Hi everyone here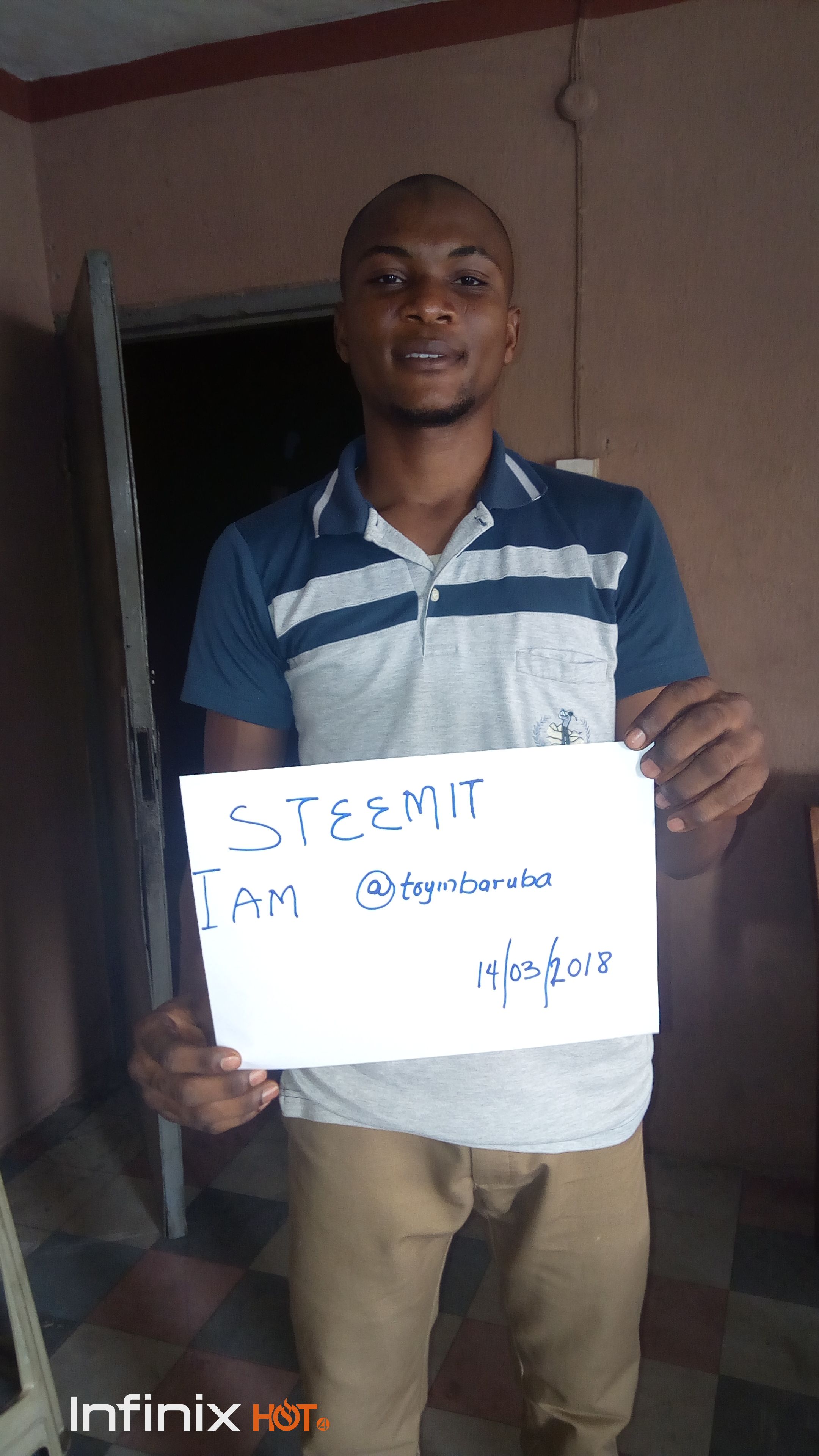 I am Umar Toyin Baruba, also know as @toyinbaruba here.
I am a chemistry graduate, and an IT professional, that loves to venture into educational platforms or activities.
I am new here. I got to know this platform through @cisse56 and @blackemperor. I want to make new friends and learn more about networking.
Furthermore, I have a keen interest in ICT; informative/educative usage of the internet.
I do dispose/disseminate reliable information that serve positive purpose of putting people in the know, health, educational and even political wise.
I am spontaneous internet user.
ASPIRATIONS
I look forward to making new friends here.
I want to be a reliable source on this platform, for health, political news, educational and managerial tips.