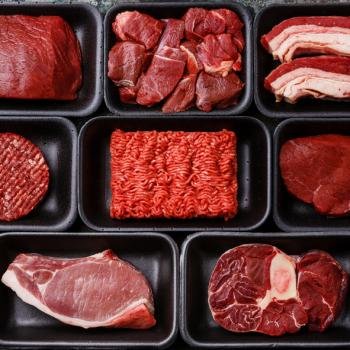 What is red meat? Definition in gastronomy, quoted from wikipedia.com
Red meat is red when raw and dark in color when cooked, in contrast to white meat which is pale in color before and after cooking and dark meat which is dark when cooked
while in nutritional science,
red meat is defined as any meat that has more myoglobin than white meat, white meat being defined as non-dark meat from chicken (excluding leg or thigh), or fish.
Global demand for red meat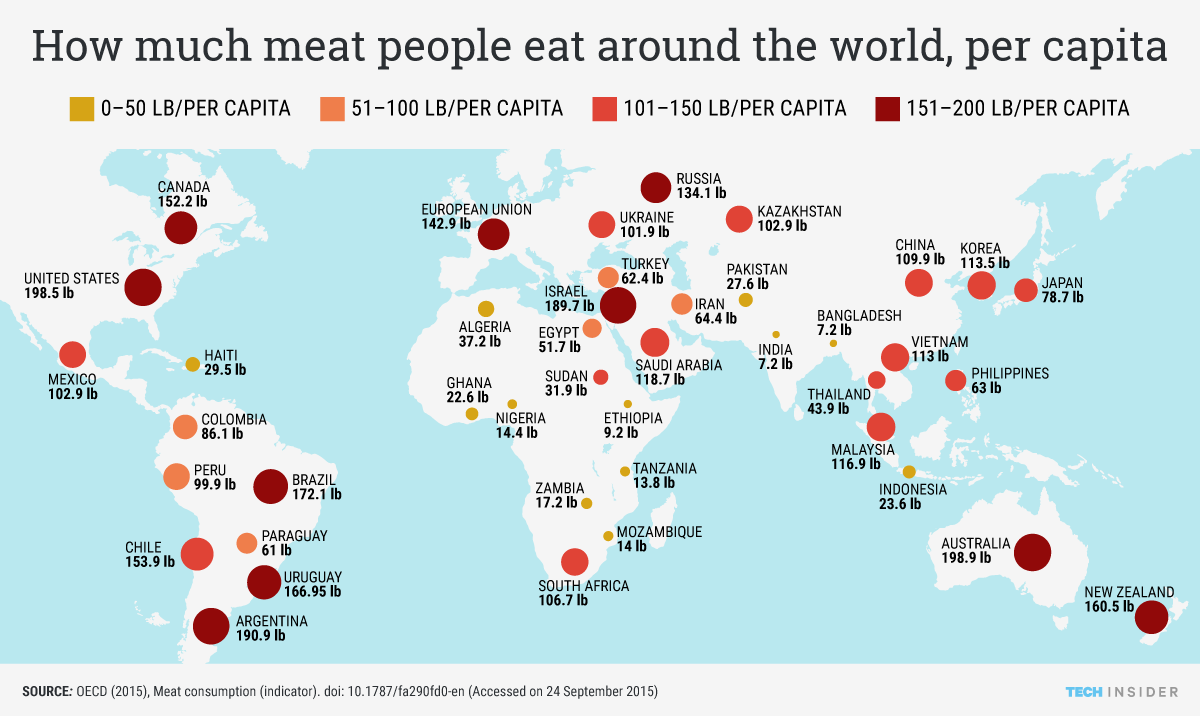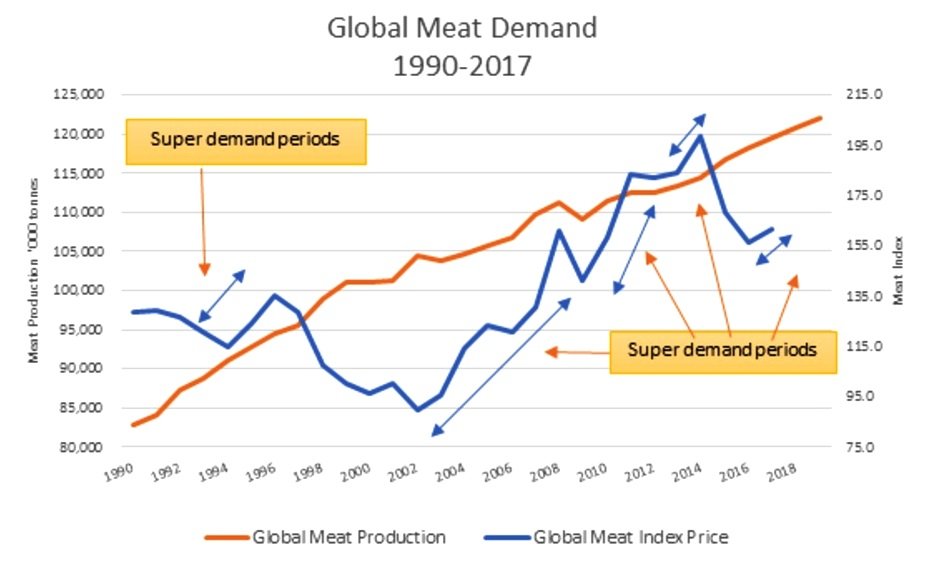 As we can see, red meat demand is always on the rise, and it is described to be tastier and juicier. But are we doing any trade off by consuming it too much?
WHAT ARE THE IMPACTS ON HEALTH?
1. Cancer
In October 2015, WHO conducted a research concluding that red meat is probably carcinogenic to human. The most common cancer is colon cancer. Experts from International Agency for Research on Cancer (IARC), the cancer agency of the World Health Organization concluded that each 50 gram portion of processed meat eaten daily increases the risk of colorectal cancer by 18%.
*Processed meat = meat that has been transformed through salting, curing, fermentation, smoking or other processes to enhance flavour or improve preservation
Sources : http://www.thelancet.com/action/showFullTextImages?pii=S1470-2045%2815%2900444-1
The Sun, newspaper agency from Malaysia also agreed with this :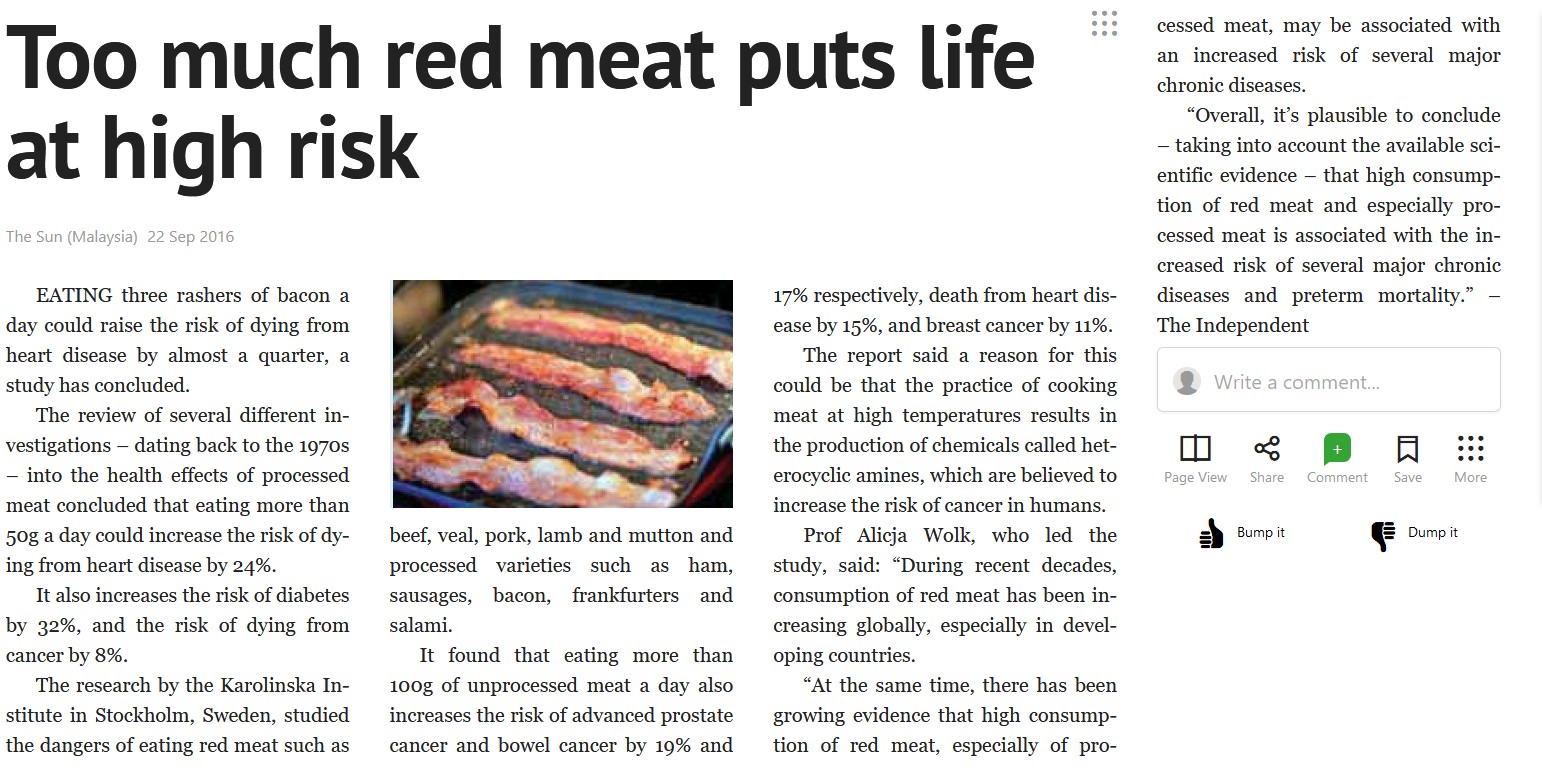 Why it happen?
According to the National Cancer Institute - a part of the National Institutes of Health (NIH) - cooking meats at high temperatures can lead to the production of heterocyclic amines (HCAs) and polycyclic aromatic hydrocarbons (PAHs), which are chemicals that have been shown to increase cancer risk in animal models.
However, the report from WHO concluded that the role of HCAs and PAHs in human cancer risk is not fully understood, and from their review, there was not enough data to determine whether the way meat is cooked influences cancer risk.
2. Kidney failure
Published in the Journal of the American Society of Nephrology, the study reported a link between red meat consumption and risk of kidney failure. For example, participants who were in the highest quartile (1/4) of red meat intake were found to have a 40 percent increased risk of kidney failure, compared with those in the lowest quartile percent.
Supported by : http://jasn.asnjournals.org/content/early/2016/07/13/ASN.2016030248.abstract
3. Heart disease
It is well known that cholesterol is the number one factor in heart disease. Red meat are usually bundled with thick layer of fat. This directly leads to heart disease and other cardiovascular conditions
Takeaway from the research done in Sweden :
Men who consumed ≥75 g/d processed meat compared with those who consumed <25 g/d had a 1.28 higher risk of HF incidence and 2.43 (95% confidence interval, 1.52-3.88, P trend<0.001) higher risk of HF mortality
*HF means heart failure, the most severe stage of cardiovascular disease. It basically means your heart is unable to pump and support your body circulation.
Sources : https://www.ncbi.nlm.nih.gov/pubmed/24926039
4. DIverticulitis
Diverticula is the formation of one or multiple sac in the line of colon's wall by inflammatory process, which is termed diverticulitis. Its dangerous because it may lead to perforation, abscesses and peritonitis ( which means inflammatory of peritoneal layer)
This is supported by a study quoting :
Compared with men who reported eating low quantities of red meat, those who reported eating the highest quantities were found to have a 58 percent greater risk of developing diverticulitis.
Points to takeaway :
Eat in moderation of red meat, don't overconsume meat products especially processed meat. Plant based diet is highly advisable to replace meat demand. It might not be that appealing than meat, but it's the long way investment for your healthy.
IF you like this article and wish to have more, please upvote, resteem and follow me! Muchas gracias!