CAN CRYPTO ACHIEVE MILESTONE IN HEALTHCARE?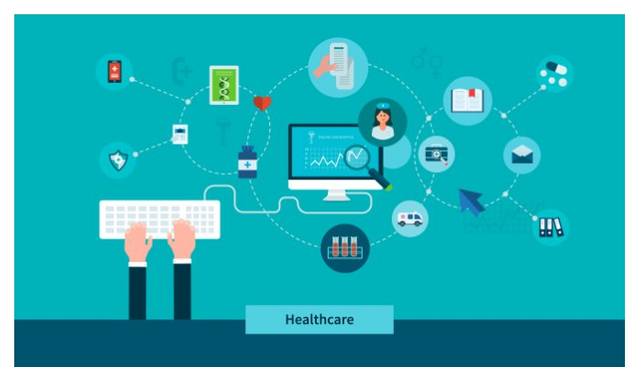 No doubt blockchain will revolutionize the Healthcare Sector In future. Although it may take some time to adopt blockchain innovations for everyday healthcare purposes. Blockchain will clear crucial bottlenecks which currently healthcare sector faced from long time. Below are some of the big problems which will be solved by the blockchain in the upcoming future.
Healthcare Industry Problems
 Records managed and stored centrally by each hospital or clinic you visit.
 Lack of data exchange and interoperability between medical institutions.
 Counterfeit medicine is a massive problem globally.
 Prone to Hacking.
 Patients' needs to keep their records manually and carefully.
 If patients changed their doctor sometime hard to explain the problem and medicines.
 Insufficient access to reliable data on the quality of care and management of institutions leading to limited investment confidence.
 The inefficiencies of cross-border payments and non-competitive intermediaries.
 Unmanaged Healthcare cost.
Health Record Management
Coins: Medibloc (MED), MedicalChain (MTN), MedicCoin (MEDIC)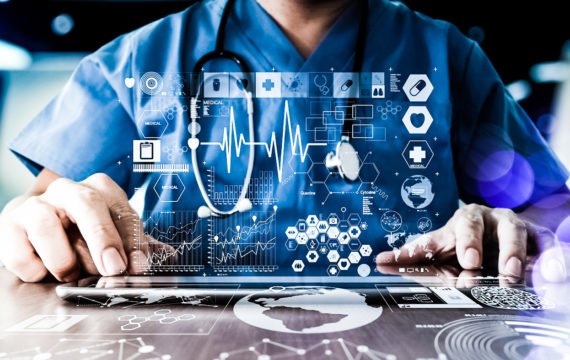 Platforms like Medibloc and Medicalchain give the health record data sovereignty back into the hands of individual patients. All the medical interactions will be recorded in one unified and secure platforms. Patients can decide to share their information while interacting with any doctor. Physicians will have access to one single source of truth of your entire life's medical data. Patient can decide to sell his/her medical history directly to researchers without having to worry third parties accessing it without permission. Meanwhile, cryptocurrency can also provide health financial access to the world's poorest people.
Inventory Management System
Coins: Ambrosus, Modum (MOD), FarmaTrust (FTT)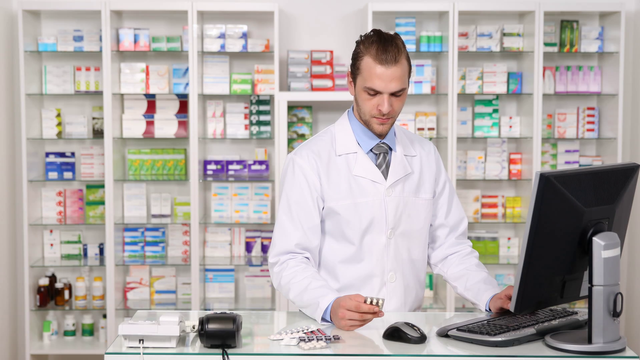 On the other hand companies like 'ambrosus', 'modum' and 'farmatrust', are focusing on the supply of medicine in the mega-industry of supply chain logistics. Each package of medicine has a unique ID attached to them. Physicians and consumers can scan the product with their smartphones and receive a detailed history of the correspondent medicine. User can track the factory-made location of the medicines and verify the regulations written on medicines through single app. I am sure It will definitely solve the counterfeit problem in medicines.
Healthcare Administration
Intiva Health (NTVA), Solve.Care (CAN)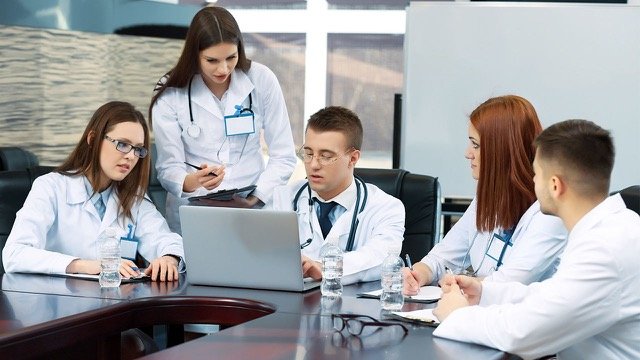 Intiva Health (NTVA) is aiming to help healthcare professionals offers storage for their personal licensed medical documents and improving communications between professionals by providing professional interface for messaging, emailing, and document sharing among licenses medical professionals. Similarly Solve.care (CAN) is helping healthcare administration to improve care outcomes through effective coordination and eliminate much of the cost of duplication, inefficiency, waste, abuse and fraud from the system.
Other Medical Projects
Health Nexus (HTLH), Shivom (OMX), Dentacoin (DCN), IRYO Network (IRYO)

Healthcare is a very large sector which needs improvement in almost every field. There are other crypto projects which serves different purposes. Although there are many projects which are currently available in ICO stage and as well as in crypto market but I am going to brief some of the few projects only.
HLTH is aiming to create a blockchain system that can pass the stringent requirements of healthcare by ensuring better data integrity, encryption and by providing a validation system to ensure the miners running this network are compliant entities.
OMX is a global blockchain-genomics ecosystem powering the next era of precision medicine. Shivom is building a genomic and health data hub by combining blockchain, genomic DNA sequencing, artificial intelligence and cryptography to power secure and personalized medicine.
Dentacoin is the new Ethereum-Based Token, specifically designed for the global Dental Industry. Token is already accepted as means of payment in their Partnered Dental Clinics, which makes Dentacoin's future highly promising.
IRTYO ensuring data privacy of healthcare records. Tokens are designed as a gateway cryptocurrency that enables patients, research institutions and clinics to participate in Iryo's global participatory healthcare network, ensuring patient privacy, leverage and cross-network collaboration.
CONCLUSION
The healthcare professionals and crypto startups are actively looking for ideas and blockchain developers to build next generation blockchain applications for healthcare sector. With blockchain the quality of health care is predicted to rise, and the risks and costs are likely to go down. It will not only allow distribution of better medical services, but they could be highly scalable and cost effective in future.
--
Note:- There are some platforms which currently have no working model in real world so very early to say how they will perform in nearby future. So, better to go through with your own research while investing any of the healthcare projects.
Your valuable thoughts will be highly appreciated
Warm Regards,
Danny Crypto
@text2crypto