This is kind of an update post on the condition of my daughter since it has dominated a lot of my posts lately and many people have asked the situation. She is home now and is doing okay but, we don't really know what has caused it yet. She was meant to have an MRI on her head since the hyperinsulinism testing turned up nothing of consequence.
I was meant to be training in another city today but cancelled for the MRI as due to her age, they would have to put her under anesthetic to stop her moving. The scan scheduled was 45 minutes long which I think its due to the accuracy required to image the brain. I wasn't going to be out of the city for it. Unfortunately though, the MRI was postponed as my daughter now has a fever and they can't anesthetize her which means, my most financially important day of the month, got cancelled for nothing. Always the way, isn't it?
It is good to have her home though.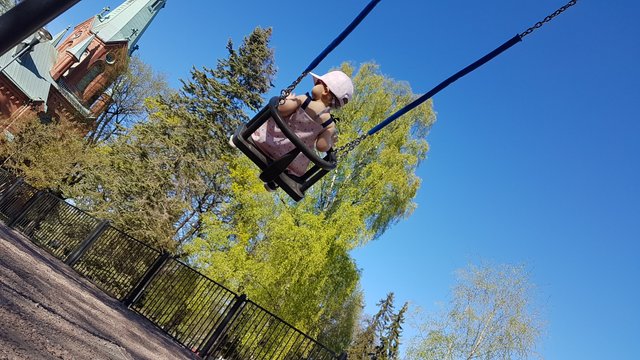 Even though the healthcare itself is mostly covered, it is all of these little hiccups to scheduling around work that really cost. When she was born, it was the same thing as she was rushed to the ICU and spent 12 days there. Those 12 days happened to be in the middle of a time when courses for the next year were being finalized which meant, my yearly salary was effectively cut by ~20%
Then, the next year was filled with complication after problem between my wife and daughter and of course, this required a great deal of energy on my part to cover the home situation and still manage my business to be able to cover the endless stream of costs big and small that arrived. It all takes a toll on the mind, body and of course, how one experiences the world.
Until Saturday morning, my wife and I were starting to become a little more confident that we were heading in the right direction but now, we are back to the anxiety of not knowing where we stand and what directions we have available to us to move. Even the MRI is a problem no matter the result. If they find nothing, we know more but are still in the dark, if they find something though...
Being prepared for all of these things is nearly impossible to do but I think overall, we have managed it relatively well considering our limited experience and resources. The price we have paid at every level of our life has been quite extreme considering but, we are alive. That is something at this stage.
There are much larger things at stake in this world that Steem stake but, this is also why I take things quite seriously here, as I see that there is a chance to limit the negative effects of what gets thrown at us and perhaps be able help build the skills and resources to be more prepared than without it. This is not just for me though, no one should have to face this endless crush as Always the way just keeps happening to too many people.
It is frustrating, it is physically and mentally wearing and, I get very, very tired but, what choice is there in this life but to keep trying to do one's best? And then hope; that someday, the tides will turn, the pendulum will swing and everything will be okay. The human condition is not one designed for pleasure, it is engineered for overcoming pain.
For now though, it is nice to be able to hear my daughter, even though it is the voice of an irritated and sick toddler. Parents often wish for a little peace and quiet but, do they really know what they are asking for?
Hopefully, my next post will be complaining about Steem again.
Taraz
[ a Steem original ]