Spa experience . . . at home!
Have you ever wanted to have the spa experience without the price? Me too!
The doTerra detoxifying mud mask is the ultimate luxury at home spa experience . . . without the spa pricing!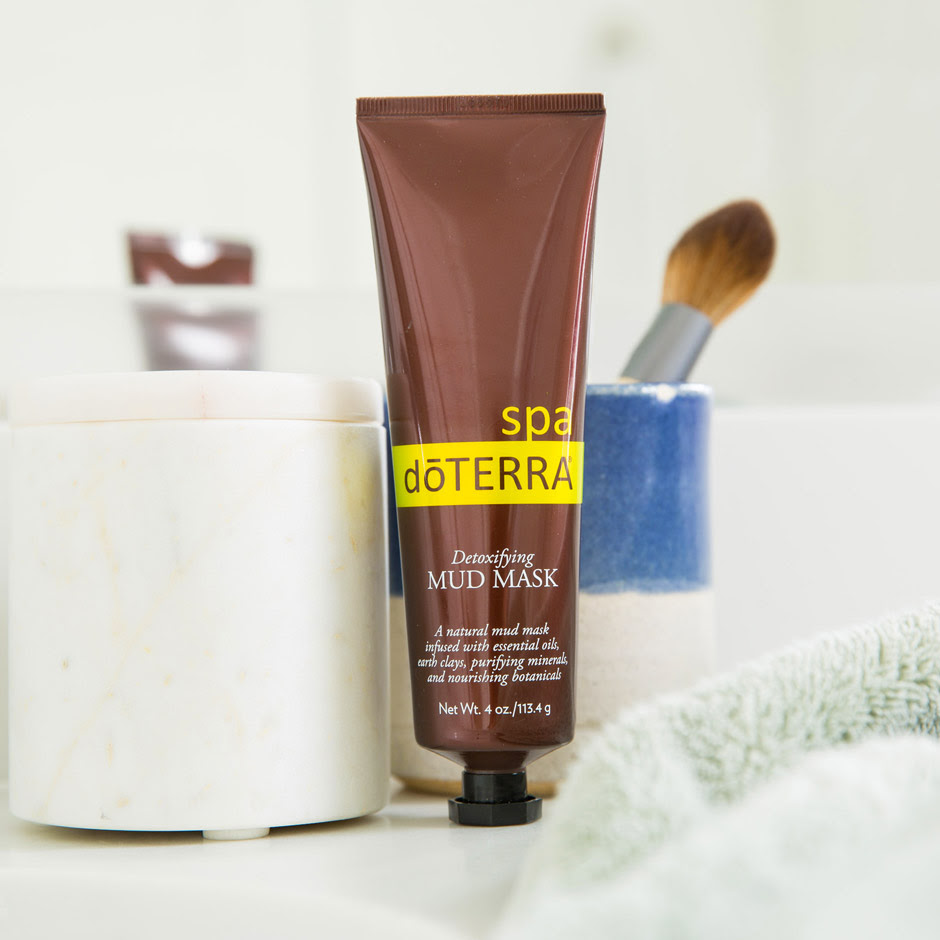 "doTERRA SPA Detoxifying Mud Mask Product Description
Using essential oils for skin can help cleanse, purify, soothe, and improve the appearance of the complexion, leaving a healthy-looking glow. While many essential oils are useful for skincare, the doTERRA SPA Detoxifying Mud Mask offers a simple way to harness the power of essential oils to help pamper the skin, while reducing the appearance of wrinkles, pores, and fine lines. When you use the Detoxifying Mud Mask, it only takes 10 minutes to get closer to a clean, smooth complexion."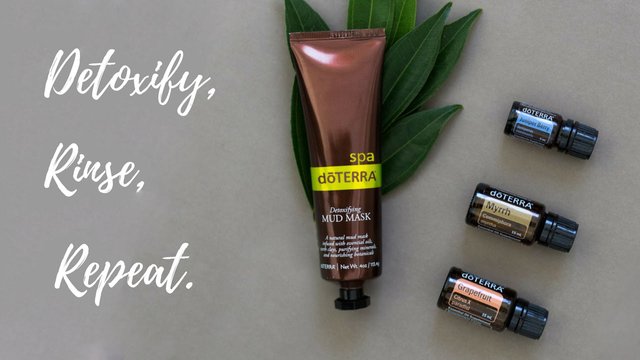 "Ingredients
Myrrh: Known as an essential oil that is soothing for the skin, Myrrh oil can help promote a smooth, youthful-looking complexion.
Shea butter: The addition of shea butter helps to moisturize and balance the skin. While many mud masks remove moisture from the skin, the use of shea butter allows the Detoxifying Mud Mask to nourish and soften the skin without drying it out.
Juniper Berry: Juniper Berry oil is known to promote a clear, healthy complexion when used topically, and acts as a natural toner for the skin.
Grapefruit: Often used in skincare products, Grapefruit oil can help improve the appearance of skin by promoting a clear, healthy-looking complexion.
Malachite extract: The use of malachite extract contributes to the product's detoxifying abilities. Rich in copper, malachite extract helps to provide detoxifying benefits.
Lentil seed extract: The use of lentil seed extract is known to help reduce the appearance of pores.
Berclay: As a natural earth clay, berclay contains copper, zinc, selenium, and other elements that can purify the skin, helping to reduce the appearance of an oily complexion."
"How to use doTERRA SPA Detoxifying Mud Mask
Apply an even layer to face, neck, and décolletage. Leave mask on for 10 minutes and rinse off with warm water.
Cautions
For external use only. Avoid contact with eyes."
Enjoy!