April 50/50 Promotion-last few days
This is a MUST to check out before it's over.
"Last call for the 50/50 promotion!
Remember, if you enroll a new member with a 100PV+ enrollment order from April 1, 2018 through April 30, 2018 both you, and the new member will receive 50 free product points!
If you enroll 3 members with a 100PV+ enrollment order and receive 150 free product points plus access to an exclusive webinar on Women's Health with Dr. Hill.
Points will be given May 4, 2018."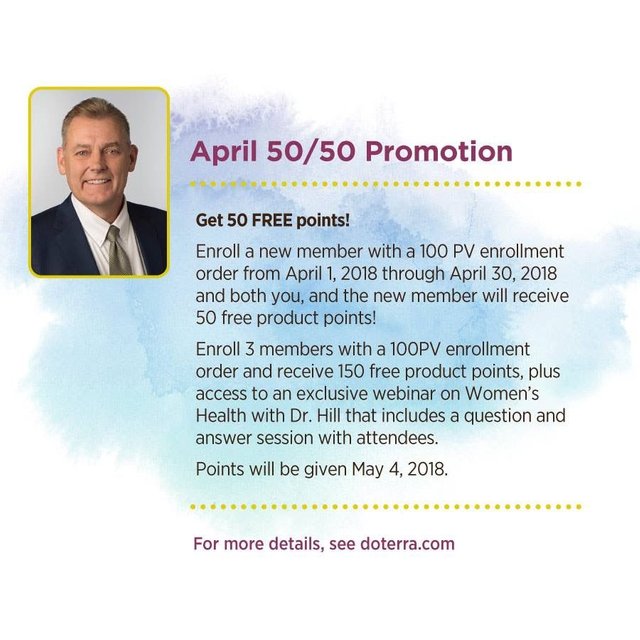 I just can hardly believe how amazing this offer is.
Let me know how I can help!
Https://www.doterrafortunes.com or https://www.doterra.com/US/en/site/stephiesawyer