Chocolate Banana Muffin Recipe
Have you ever been given a recipe from a friend and they say it's real easy to make?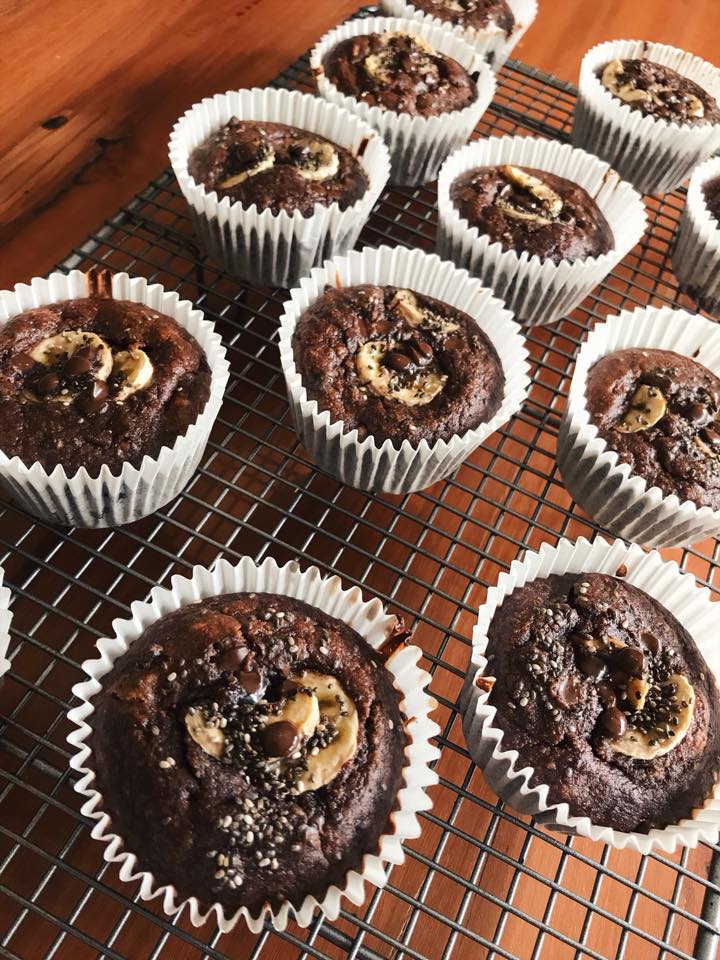 Image source 'Laura Whykes Health and Fitness"
I don't normally bake anything, However last night I thought I would give this recipe a shot. After all its easy to make. SIMPLE!

2 ripe Bananas, 1 frozen Banana, 1 cup of of oats, 1 cup of Almond milk put all ingredients in to a food processor then add 2 eggs, 2 tablespoons of Cocoa powder, 2 Tablespoon of rice malt syrup.

Chop up a handful of Walnuts add 1 Teaspoon of baking powder/bi-carb soda, 1 Teaspoon of Vanilla essence, Handful of Dark Choc Chips. Add some Banana and Chia seeds for the top.

Preheat the oven at 180 Degrees Celsius and bake for 20 minutes.

I do not know what I did but they did not look like the photo that my friend had sent me (Picture above).

Don't get me wrong they still tasted great but they did not look right .

Determination is the key so I will give them another try on the weekend.