Some are beneficial, many are just scam. This is my third post on food supplements.
You may also like:
Food Supplements #1: Should you take DHA during pregnancy?
Food Supplements #2: Collagen – Does it make you beautiful and tough?
---
Für eine kurze deutsche Zusammenfassung bitte ganz runter scrollen
---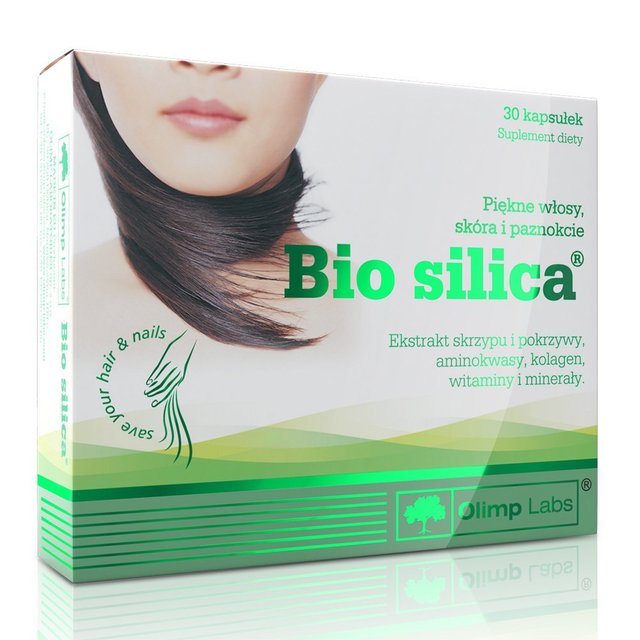 A silica supplement to "save your hair and nails", as sold by Amazon
Intro
After having dealt with collagen, I wanted to examine a supplement that was not again belonging to the beauty/life-style corner… but then I went shopping. And I saw the girl in front of me buying Silica. I had a hard time biting my tongue and then my brain just could not let silica go. And here I am, writing about it…
So what is silica?
"Silica" is a trivial name for silicon dioxide, but it's most commonly known as quartz, its crystalline form. Quartz is abundant on earth – it's actually the second most common mineral of our planet.
But there's not only the crystalline, but also an amorphous silica around, the so-called silica terra. And this compound has a certain biological relevance, as it is built in bones, teeth, nails, hair and skin cells. And it's apparently also involved in the biosynthesis of collagen (we had that topic already).
And therefore, someone had the glorious (and very lucrative) idea to promote it as a food supplement for all kinds of positive effects related to those body parts.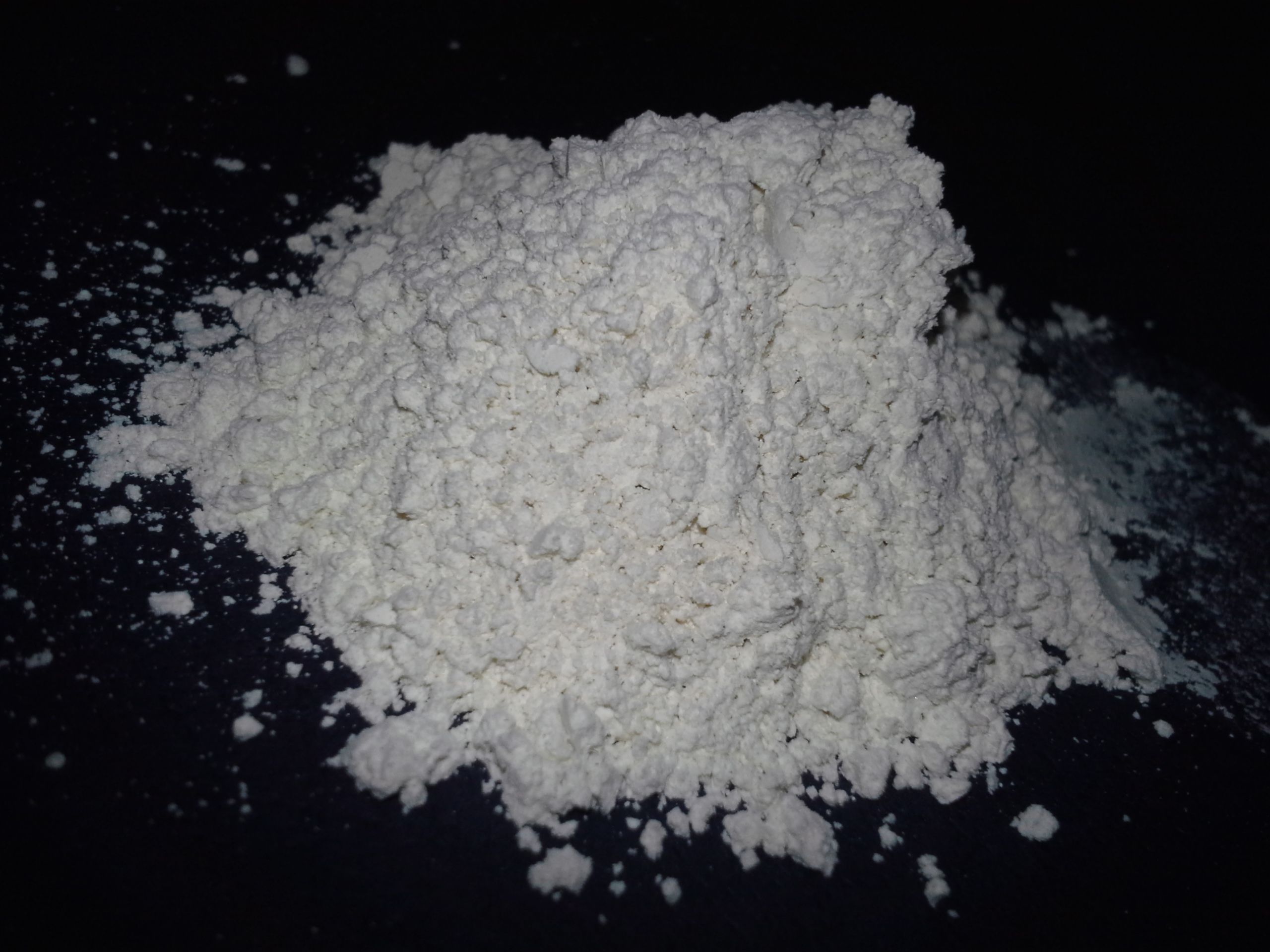 food-grade amorphous silica, sometimes also called "diatomaceous earth". From Wiki, created by SprocketRocket.
Silica as a food supplement
According to supplement-police.com (from what I saw, they are more like a gigantic advertising platform for supplement manufacturers than a "police"), "silica can help to improve skin, facilitate joint strength, aid in digestion, improve the cardiovascular system, and help to revitalize and strengthen the hair."
They also state:
"Silica has dozens of benefits of the body and making sure you consume enough silica is vital to the strength and health of your body." [...]Every year, researchers find more uses and benefits for silica and the number of benefits is only going to continue to rise.
Really?
Legendary vs legend
I did one of my little excursions to pubmed, the database for health-related science, and from what I saw, science is much less enthusiastic about silica than the industry.
Yes, there's proof that animals that are completely stripped of silica via their diet suffer from skeletal deformities and malformed joints (ref). Also, it is well established that poultry benefit from silica supplementation (ref).
But well, they have to grow feathers that contain a lot of it – we generally don't.
Regarding humans, researchers doubt if it is even possible to take up insufficient amounts of silica if you eat a halfway regular diet.
For as I wrote above, silica is abundant on our planet – and abundant in plants as well – and thus also abundant in our food. In particular cereals contain high levels of silica, and they are a key element of nutrition all around the globe (ref).
So the question really is not so much if you take up enough, but rather whether taking up even more silica than you need benefits you.
And also this is up to doubt.
There are a some studies linking silica supplementation with positive effects, mostly in patients suffering from osteoporosis and similar diseases.
For skin, nails and hair, there is some data that silica might really make them stronger and "more beautiful" (a scientifically very vague expression), but scientists are saying the data is not yet "conclusive", i.e. that more and larger studies are needed before these effects can be confirmed (ref)
The toxicity of overdosing silica
On the other hand, there is conclusive evidence that overdosing silica – which can be achieved by taking supplements for a long time – leads to toxic effects in humans.
The biggest problem here is that our body tries to get rid of excessive silica (silica that is not needed) via the kidneys. But with its very low solubility in water, it accumulates there and – over time – forms small kidney stones, which are extremely painful and damaging to the kidneys (ref 1, ref 2).
But also an influence of silica supplements on vitamin deficiencies has been discussed recently, as common herbal preparations are often containing thiaminase and other enzymes that breaks down different vitamins (ref).
The crystalline scam
And then there's another problem: Many silica supplements contain little amorphous silica, but are mixed with the crystalline stuff, small-grounded quartz sand, that is much cheaper to produce – but fails to exert ANY positive health effects, as it cannot be taken up.
The two forms are not distinguishable with standard analytical methods, so this hasn't been noticed for some time. But when the German Federal Institute for Material Research and Testing made a survey in 2007, they found quartz and cristobalite sands in 9 of 10 supplements (ref).
Conclusion
On contrary to what manufacturers and advertisements tell you, there is very little scientific evidence that supplementing silica benefits you at all, as you take up all silica that you need with your regular diet. Even if there were positive effects, you'd have to trust the suppliers to be among the 10% that don't use crystalline silica to produce cheaper.
However, overdosing silica can lead to serious health problems.
My personal advice: Stay away from the stuff, it's a potentially harmful scam. If you want to take up more silica, take this: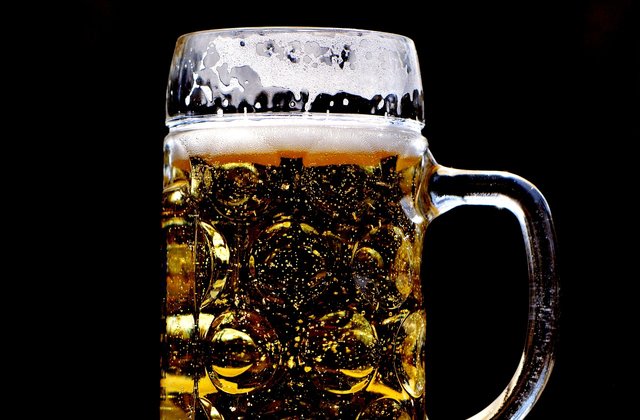 This is no joke. Beer is one of the richest dietary source of silica. Plus it is so much more fun. Source
---
A German Summary - Deutsche Zusammenfassung:
Kieselerde - also amorphes Siliziumdioxid - wird schon seit langem als Nahrungsergänzungsmittel vermarktet. Glaubt man den Produzenten, soll es Nägel und Haare schöner machen, die Hautalterungen verringern, Knochen und Zähne stärken u.v.m. - kurz, ein echtes Wundermittel sein.
Die wissenschaftliche Analyse zeigt ein anderes Bild. Erstens sind die meisten dieser Effekte nicht nachgewiesen, und zweitens ist es kaum vorstellbar, dass man mit halbwegs normalen Essgewohnheiten zu wenig Siliziumdioxid aufnimmt - kommt es doch in großen Mengen in verschiedensten pflanzlichen Lebensmittel, v.a. in sämtlichen Getreidesorten vor.
Darüber hinaus sind toxische Wirkungen einer Überdosierung von Kieselerde gut dokumentiert. So kann der längere Konsum größerer Mengen u.a. zur Bildung von Nierensteinen, aber auch zur verringerten Verfügbarkeit diverser Vitamine führen.
Erschwerend kommt dann noch dazu, dass Ergänzungsmittel schlecht kontrolliert werden - es gelten für sie viel lockerere Regeln als z.B. für Medikamente. Im Jahr 2007 flog auf, dass in 9 von 10 der am deutschen Markt verfügbaren Präperate nur wenig amorphe Kieselerde zu finden war - dafür wurden sie mit kristallinem Siliziumdioxid - besser bekannt als Quarzsand - gestreckt, was bei Standardüberprüfungen nicht weiter aufgefallen ist. Der billigere Quarz ist aber biologisch komplett inaktiv - es ist einfach nur Sand.
Fazit:
Meiner Meinung nach ist daher die ganze Kieselerde-Supplementierungs-Masche einfach nur Abzocke - eine potentiell gesundheitsgefährdende noch dazu. Wer tatsächlich seine Siliziumaufnahme boosten will, sollte besser zum kühlen Blonden greifen - Bier ist eines der Nahrungsmittel mit dem höchsten SiO2-Gehalt - kein Scherz.
---
Disclaimer: In my blog, I'm stating my honest opinion as a researcher, not less and not more. Sometimes I make errors. Discuss and disagree with me - if you are bringing the better arguments, I might rethink.