Health tips for workplace practice: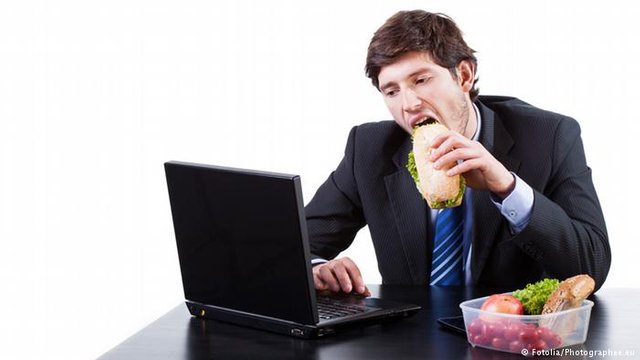 Health tips for workplace practice:
Moved from Source Go to source
http://www.nestle-family.com/nutrition-health/faq/%D9%81%D9%8A-%D8%A7%D9%84%D8%B9%D9%85%D9%84-8. aspx
Position your car a little further away from your place of business or destination to take advantage of this distance by walking.
Use the tray instead of the elevator and make it a daily habit.
Go to your colleague instead of sending him an email, this will help you walk a little and communicate the message better.
Walking during the day to get rid of stress and replenish your energy it contributes to burning calories as well.
Look for a walking partner, feel the pleasure of taking a day out.
Do exercise in your office. It helps reduce joint stiffness, pain and increase blood flow to muscles and joints.
Make sure your body is well hydrated. Make sure you drink 8-12 glasses of water a day.
Be sure to eat fruits such as oranges, grapefruit, grapes, melons, and apples, which will keep your health and your body moisturized.
Set aside 30-60 minutes titled "Get Up and Move". Even if it was just walking towards Kohler water.
Participate in a sports program at work or in any nearby gym.
Control your meals. Have a healthy lunch at work, and select the quantities to avoid consuming too many calories.
Eat healthy snacks such as nuts, fruits, vegetables at work, or anywhere away from home. This will help you avoid unhealthy snacks and provide your body with a variety of useful nutrients.
Sit properly at all times. Avoid leaning forward incorrectly when sitting on your desk. Be sure to take the position of double chin as much as possible, to maintain the health of the neck and spine.
Moved from Source Go to source
http://www.nestle-family.com/nutrition-health/faq/%D9%81%D9%8A-%D8%A7%D9%84%D8%B9%D9%85%D9%84-8. aspx