I am at week two and feel healthier. Here is me and my weight as it stands right now. I believe I have lost around 4 pounds, but my scales are not great.
I will update this on some professional scales soon.
Here is me. I have a starting video which I will show at the end of the challenge as I haven't the confidence to do that one yet.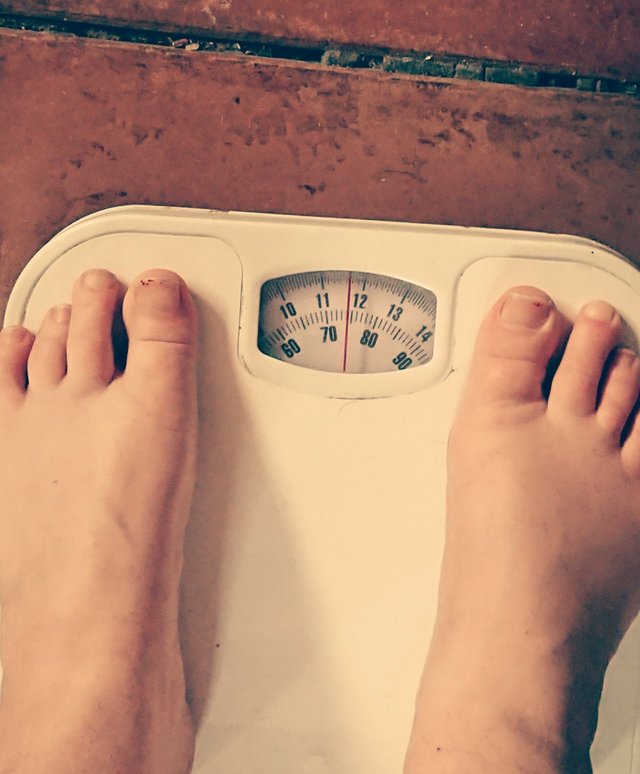 I can see my body already starting to take a different shape and my skin feels so much healthier.
Just to recap. My fat to fit methods are:
Walking/Ballroom Dancing for charity
Meditation/visualisation
Home cooking/clean eating where possible.
My goal
To get from 12 stone/ BMI 30 (bordering obese apparently!) to 10 stone (back in the healthy BMI category) in just 12 weeks.
I aim it to be as cheap and natural a challenge as possible.