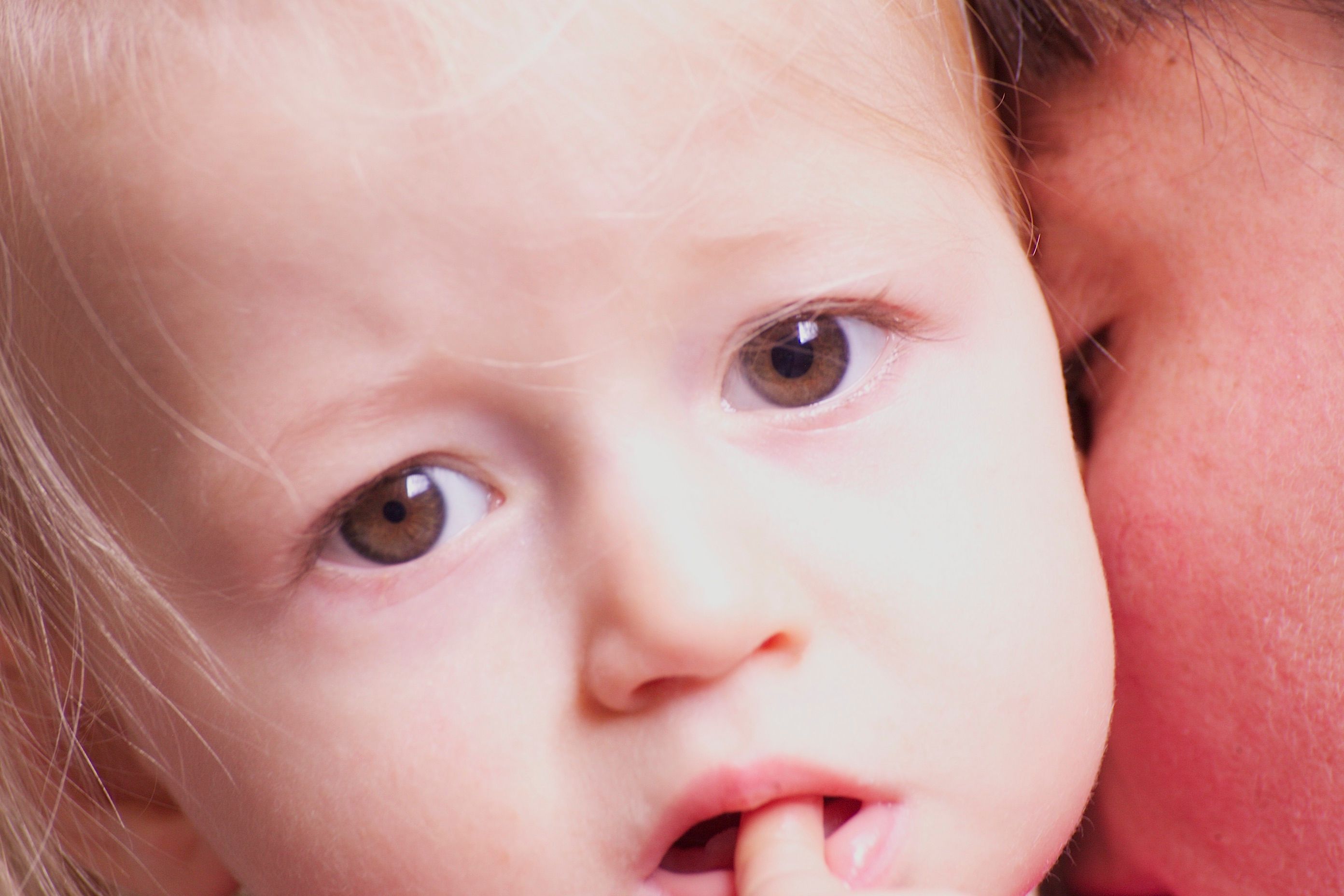 We discovered this on Friday leading into a bank holiday weekend so can't speak to our doctor till Tuesday. I am putting it out to the Steemit community in the hope that someone may be able to offer some wisdom in the meantime which will calm down my partner Sabrina who is doing her best not to get hysterical.
We have the option of rushing Luna to the A&E dept of our nearest hospital in Perpignan but this doesn't feel right.
The first thing I did was review all our family photos and it turns out she was born with one pupil bigger than the other but if my own eyes are not deceiving me it would seem that the dilation is becoming more extreme with time?
Here is a collection of images dating back to her birth 15 months ago.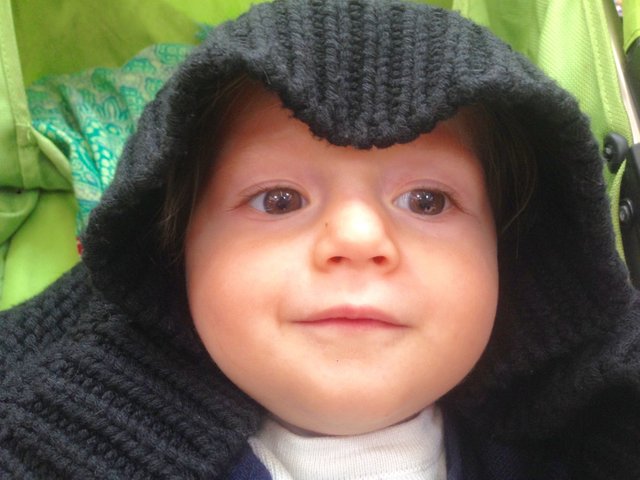 10th March 2018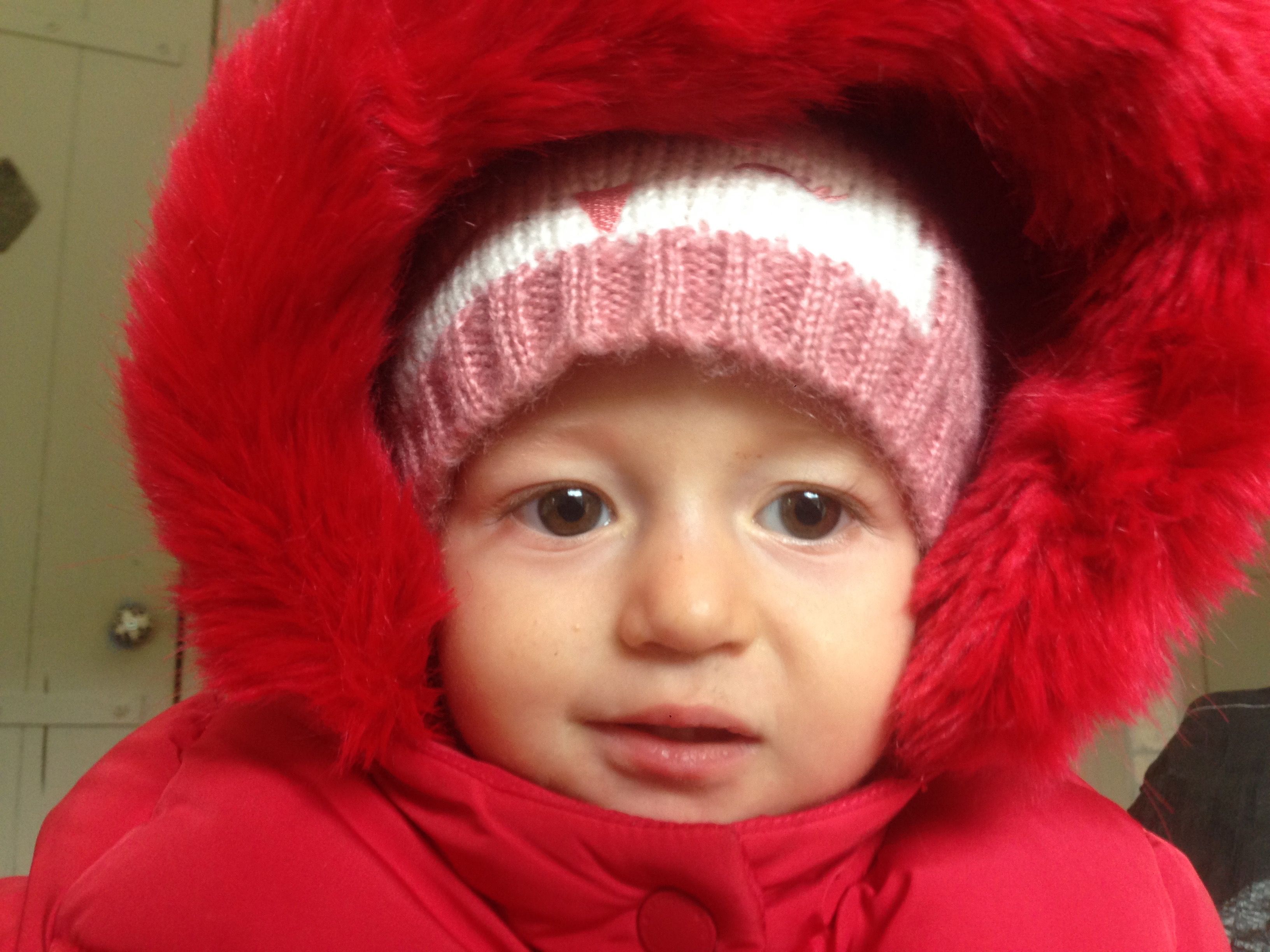 3rd Feb 2018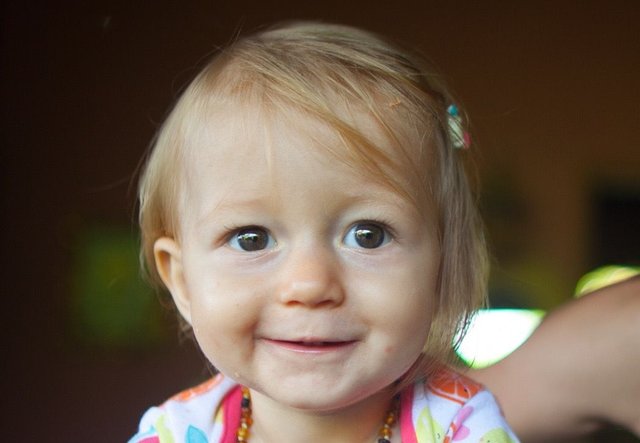 23rd Dec 2017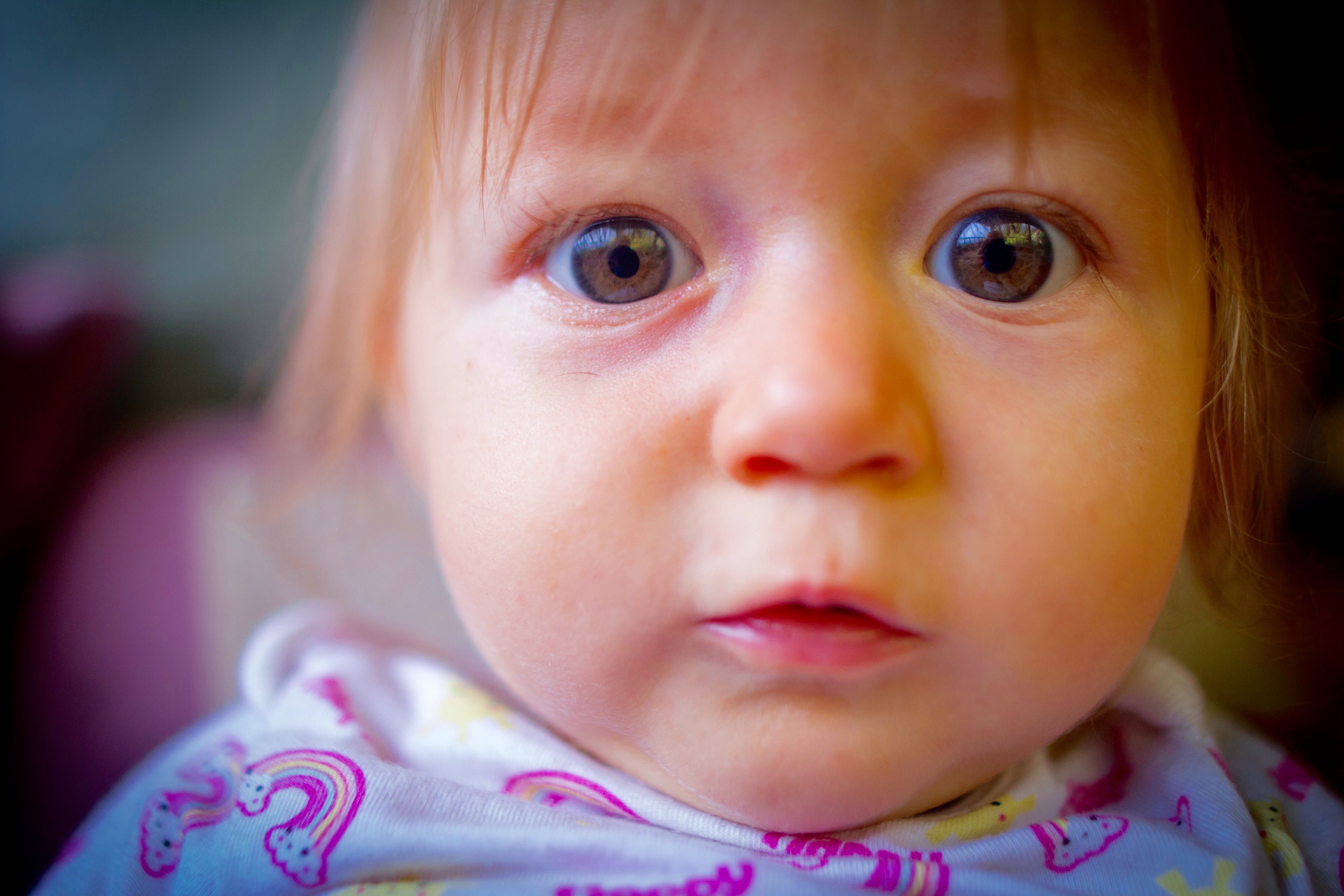 7th Oct 2017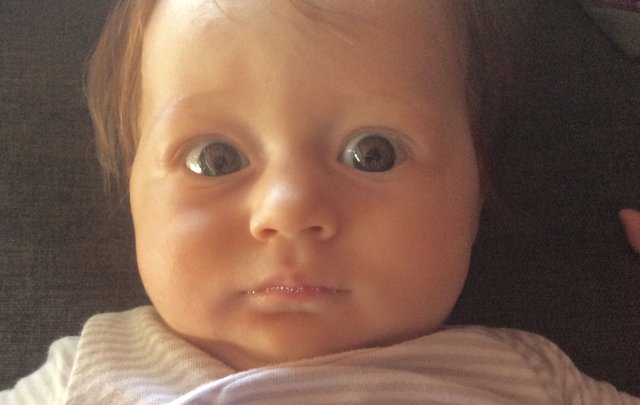 10th May 2017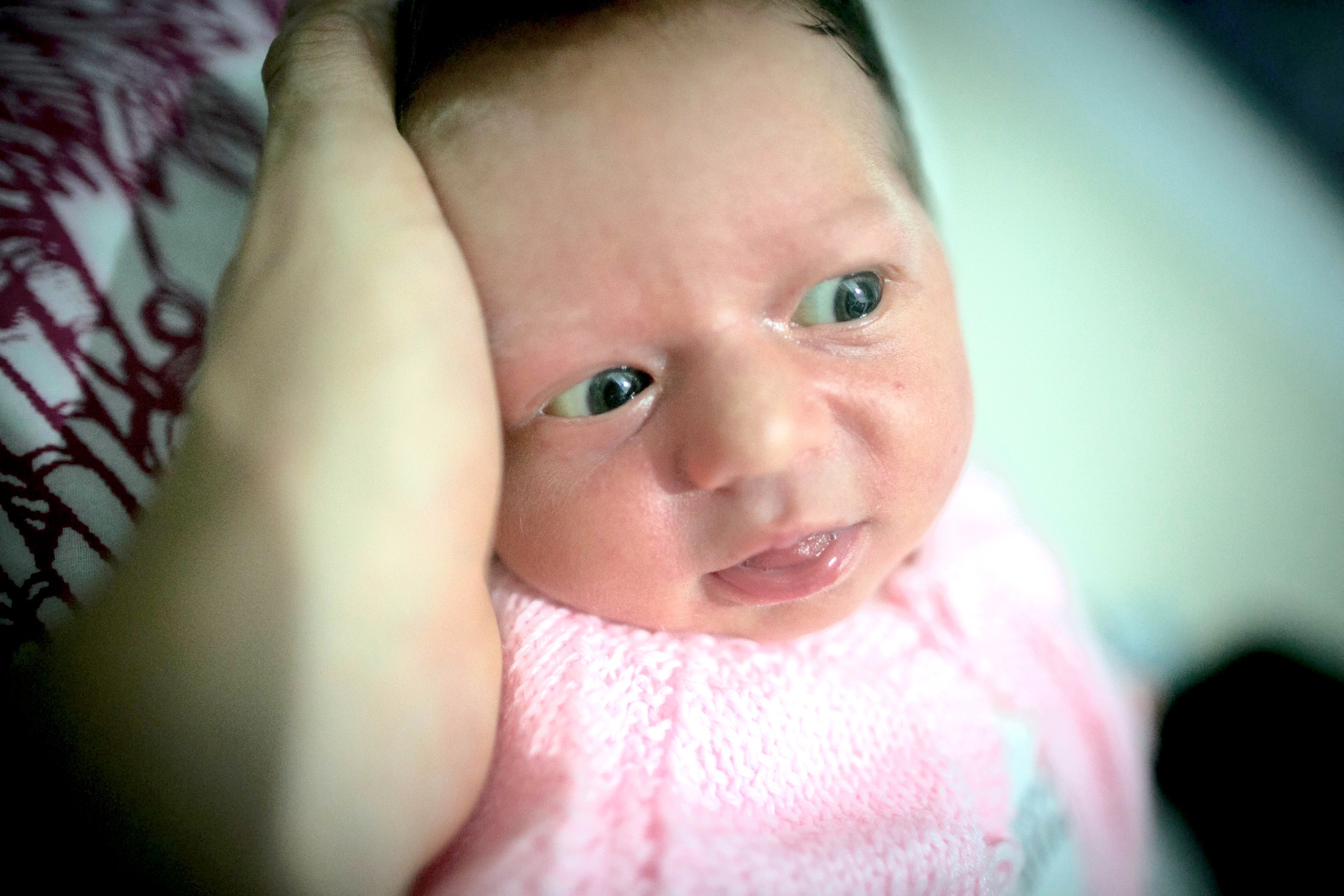 10th Feb 2017 (one week after birth)
Looking at this last shot it is barely noticeable but when we measure from the edge of the pupil to the edge of the iris in both eyes it is evident that her right eye is still slightly more dilated than the other.
Is it getting more extreme with time?
I feel as if this is an important question and looking at the above images side by side I realise now it is not so easy to get my answer. I would need to have consistent light in each shot to know for sure because the condition is most visible in bright conditions when one pupil contracts and the other doesn't.
What does the internet say?
My online research has unearthed 18 possibilities, none of them good. On the contrary, they are mostly life threatening conditions involving some kind of swelling or haemorrhaging in the brain around the optic nerve.
I refuse to believe this little girl has a life threatening condition.
She doesn't appear to be experiencing any discomfort and only cries when her brother doesn't let her play with his toys. She has lived an extremely healthy (breastfed) life so far and is consistently full of joy, currently obsessed with singing.
My more spiritual side wants to believe there is something amazing happening here and perhaps she is able to see the world in a different way to us?
Though I am of course quite curious to know what is causing the dilation.
How can you help?
I wouldn't normally ask this but please can you give this a resteem, on the off-chance that someone may have had experience with this subject. Or perhaps you already know someone who could help us?
Also I would like to apologise for not responding to anyone's comments for the last few days. We have been somewhat preoccupied with this.

He was a London based filmmaker until he sold everything and set out on a barefoot journey around the world, currently based in the south of France.

He is travelling the world with his partner & two children and with no bank account he has been living on STEEM & crypto for over a year.

All content created for this account is 100% original (unless otherwise stated), produced by @samstonehill who invites you to use & share freely as you wish.
@steemshop account where you can buy or sell anything you like using your steemit wallet SEE MORE
@steemmasters which provides FREE TUTORIALS, personal training & resteeming services. Website HERE
Contact me directly on steemit.chat if you want to know more about this
@steemholidays which encourages resort owners to offer holiday packages in Steem or SBD
@steemtv which aims to provide the best in decentralised films, exclusive to Steemit & DTube
The dailyquotes tag initiative designed to encourage steemians to share their most life changing quotes with the community on a daily basis.
The Aspiring Steemit Whales & Dolphins group on Facebook which seeks to help newcomers make the transition from Facebook to Steemit, providing them with detailed notes and personal assistance with their posts... resteeming them when he can.

---
Here is a list of Steemit Witness I have voted for & recommend you do the same:
@teamsteem @timcliff @jesta @good-karma @someguy123 @blocktrades @pfunk @klye @krnel @blueorgy @ausbitbank @thecryptodrive @ura-soul @pharesim
Without them our beloved Steemship would not fly.
Learn what this means HERE and place your vote HERE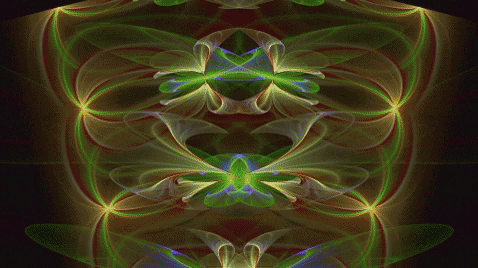 All non original photo sources can be found by clicking on the image