I'm 43 years old. I find comfort in having my stuffed dog with me in bed.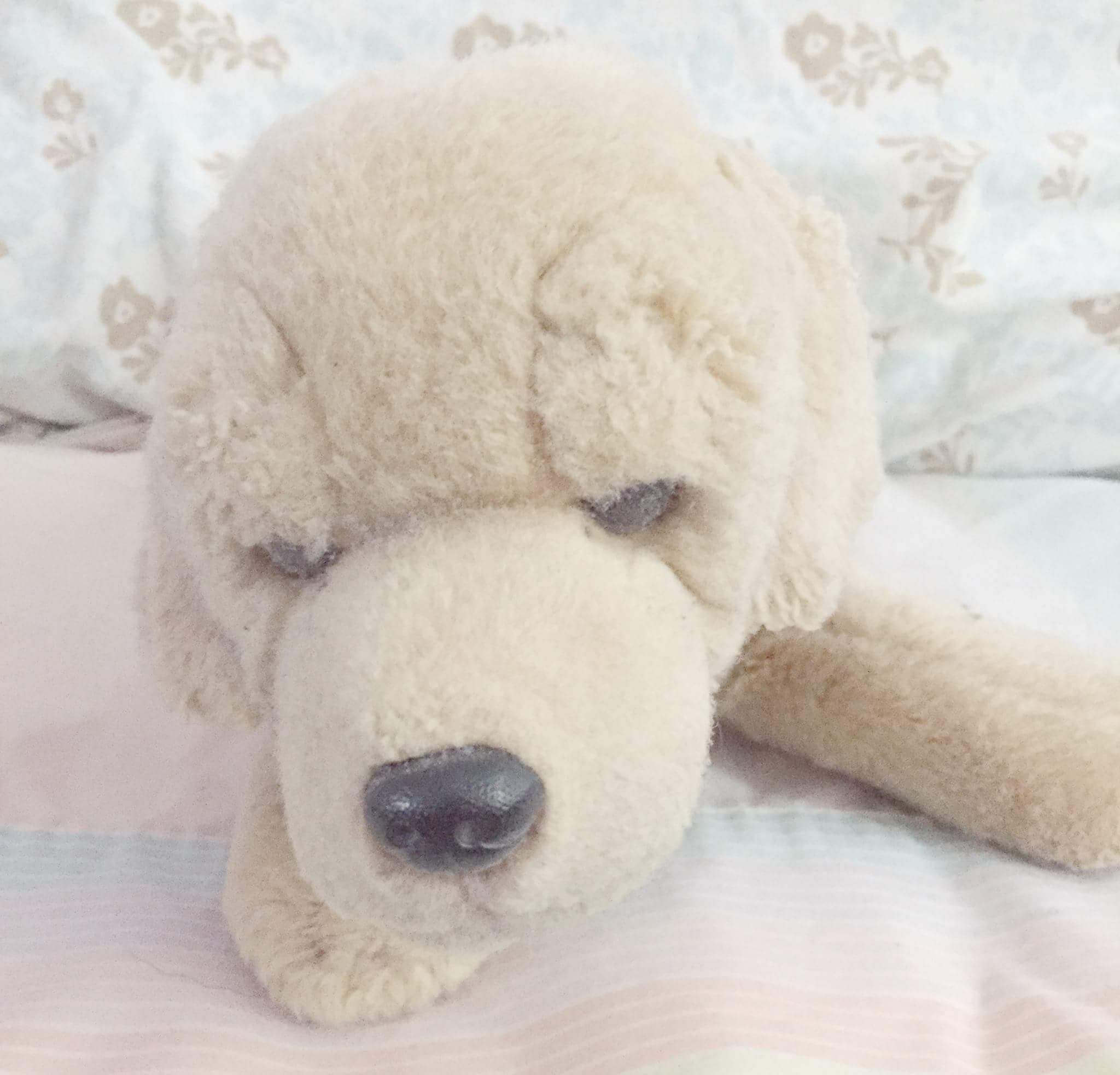 I also have my living pooch with me most of the time. She is incredibly attached to me. I'm thankful for her, and she helps me. But I need my stuffed dog.
I have been through hell and back. Between raising my girls, moving around quite often, going through many life altering experiences and becoming chronically ill- I need a lot of comfort.
My daughters are teens and adults. They too love having stuffed animals. I've spoken to several adults who find comfort in sleeping next to their stuffed animals. There is no shame in hanging onto things that provided comfort during childhood.
There is a part of us that never really grows up. I'm not a psychologist, but I do know that's our inner children. Our inner children constantly require ongoing nurturing. Especially while going through illness or other stress in life.
If we found comfort in cuddling with plushies while we were little, it usually continues in adulthood. Why are some adults ashamed to admit that? No need for it. As mentioned our inner children never grow up. If plushies keep them comfortable, then keep on cuddling them regardless of age.