Do You Notice the Similarity?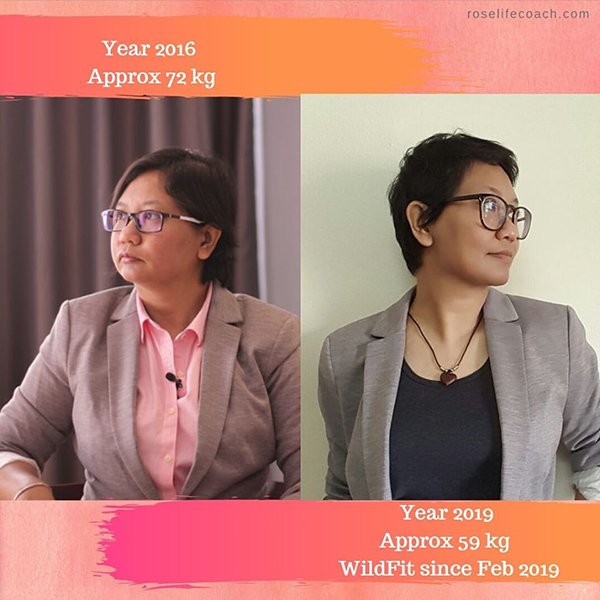 It's a blazer.

I'm wearing the same blazer. It felt tight before and now it feels slightly bigger for me. That's the weight-loss result from taking WildFit Programme. Dr Ju Lee and I focus more on improving my health than the weight loss. However, losing more than 10 kg is a bonus.
And I love how my body transformed through WildFit. It brings back my natural shape, reduced the back pain and joint pain and more.
If you wonder what WildFit is, it is not a diet programme but Consciousness-altering Program around food. As a person who has been sick for a decade, WildFit gives me hope and strength, which I can feel it through the movement of my body.
Note: I love the visible jawline!
Dr Ju Lee who is helping me through this journey is going to do 2 weeks WildFit Programme again this week for only RM 150. If your body feels the call to transform your relationship towards food, I highly recommend WildFit. You can visit her website www.tayjulee.com for more information.

Follow me here:
www.Instagram.com/yourpersonalmotivator
https://www.facebook.com/humandesignmalaysia/
https://www.roselifecoach.com/

Original post: instagram.com/yourpersonalmotivator

Thank you for reading, I hope this can shed some lights on your journey!
Blessing to you all.
Comment and share your thoughts with me if you like.
#differentkindofmotivation