Recipe - Just prepare with potatoes. Instant foods like 'potato pot'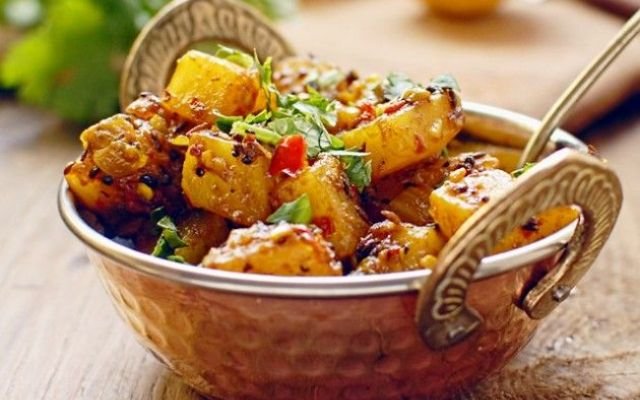 Even if there is no fish / meat / egg in the house, the food menu can be made delicious by the vegetable rank. Today, it is a very easy recipe made from potatoes, a very easy recipe for potato pot, a very easy recipe.
Ingredients:
4 cups potato boiled (medium sized cube cut)
3 tablespoons oil
Salt to taste
1 tablespoon ginger grate
2 tablespoons lemon juice
4/5 green chili extract
1/4 cup coriander leaves
For making chut spices
1 tablespoon fried cumin powder
1 teaspoon chilli powder
1/4 teaspoon black pepper powder
half teaspoon ginger powder
2 teaspoons of sugar
1/8 teaspoon honey
1/8 teaspoon bitrate
1/8 teaspoon testing salts
If you want to use the sale spice flour in the market.
Method
Mix all ingredients for making chut spices separately together. Keep in mind that the spices are mixed very well.
Heat a frying pan, and heat it with stove. Heat the oil and boil it with boiled cube cut potatoes. Sprinkle some salt on top and fry it. It takes about 8-10 minutes.
Then close the oven and close it with ginger gram, coriander leaves, lemon juice and mix well with chili. Mix well mixed with 1 / half teaspoon of spiced coriander and mix it well. Sprinkle the spices in each piece of potato.
Serve it with sauce or mayonnaise as a breakfast, or have a delicious potato chalet for breakfast by serving with bread / potters at night.