Root Canal Treatment (Clinical Case).
 Hello Steemers! Today I will  talk about a topic that generates fear of the patient in a dental  practice. The root canal treatment. I will also present a clinical case  made by me.

The root canal treatment is a process that involves the extraction of the dental pulp to later fill the space it was occupying.

It is indicated in teeth with caries that affect the pulp chamber or caries that have a long time and have formed abscesses.

In  order to carry them out, it must be taken into account that an absolute  isolation must be placed in order to avoid contamination of the root  canal with bacteria in the oral cavity and the result to be successful.

At  the first appointment, an initial x-ray of the tooth is taken. Measure  the canal, isolate it, remove the caries and open the chamber. For the  opening of the chamber, it is recommended to use an endo Z bur because  its tip is not active and does not wear the floor of the pulp chamber.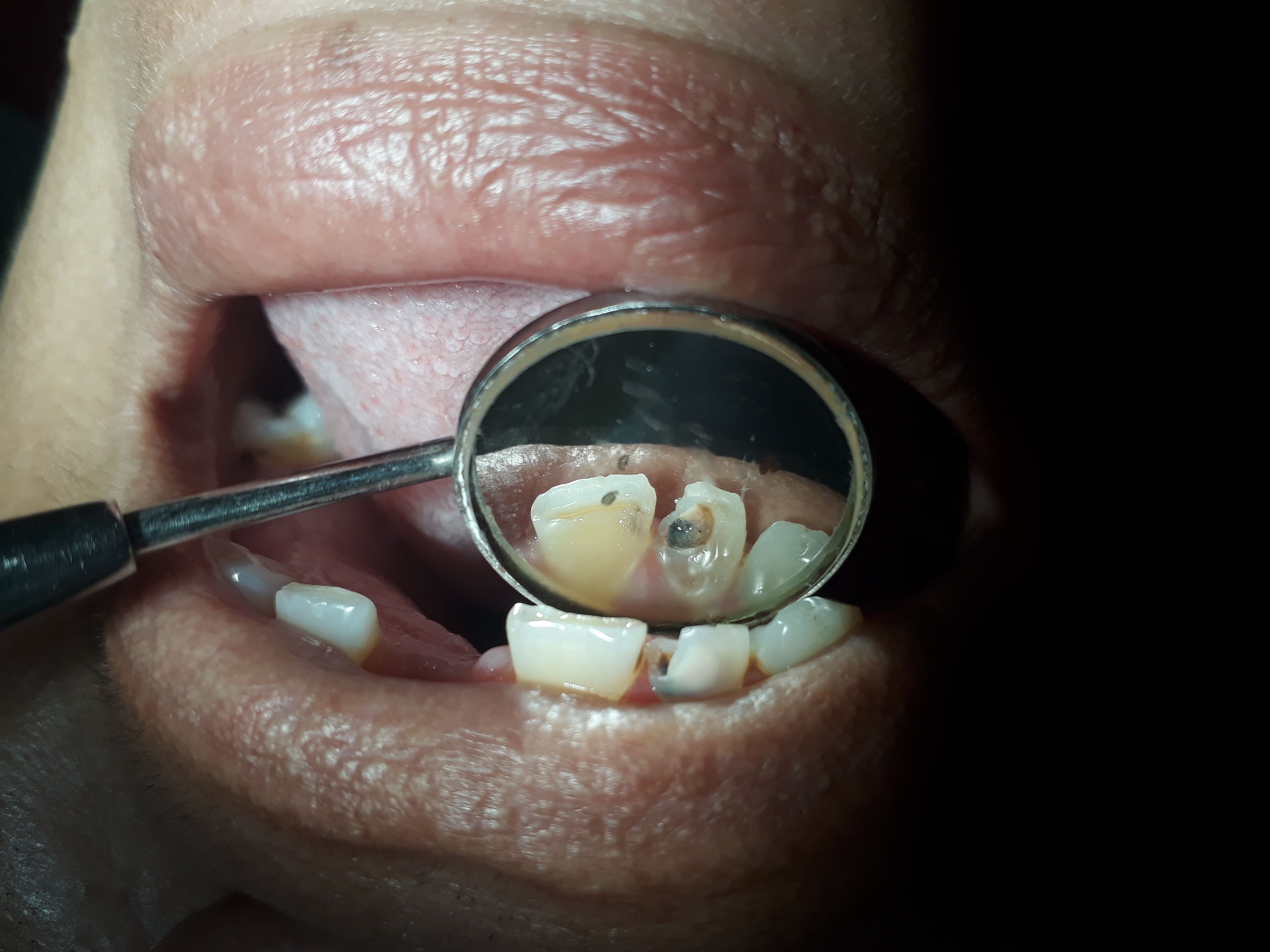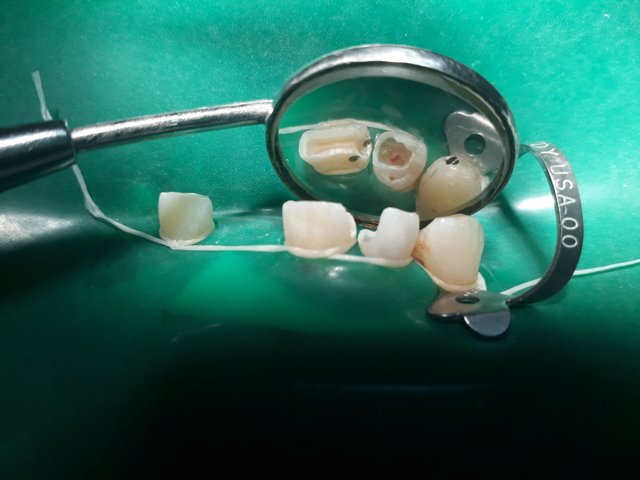 Then  the location of the root canal is performed. In this case it was a  second right premolar. These teeth usually have a unique root canal.  When locating the duct, a file is introduced to the measurement of the  duct and the X-ray of the conductometry is taken to make sure that the  measurement of the duct is adequate.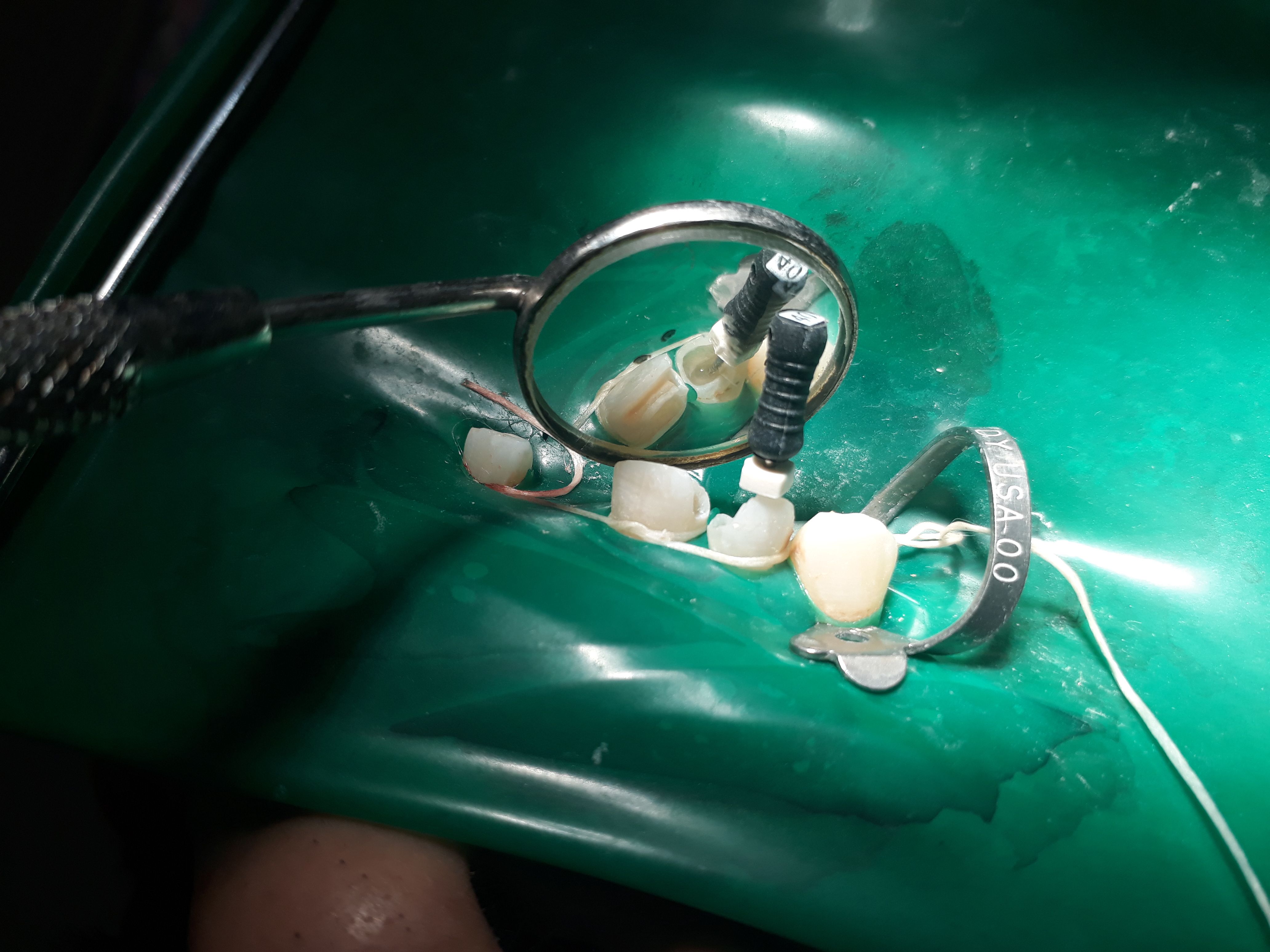 Once this measure is  assured, we proceed to carry out the biomechanical preparation. In this  case I used the standardized technique until file 40 washing and drying  the duct between each file with sodium hypochlorite.

In the  second appointment, a cone-shaped radiograph is taken with the  gutta-percha of the number of the last file inserted, making sure that  it is adjusted in the canal.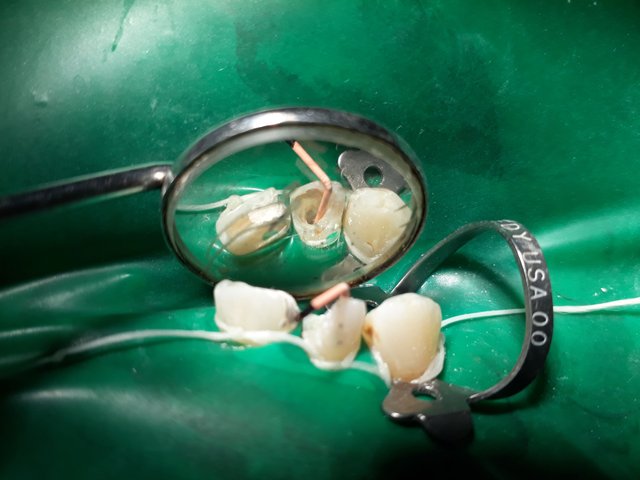 The canal is sealed with  endometazone and accessory cones of half the number of the standard cone  condensing with the digital spacers are used. A plume x-ray is taken to  make sure that the canal is not well blocked.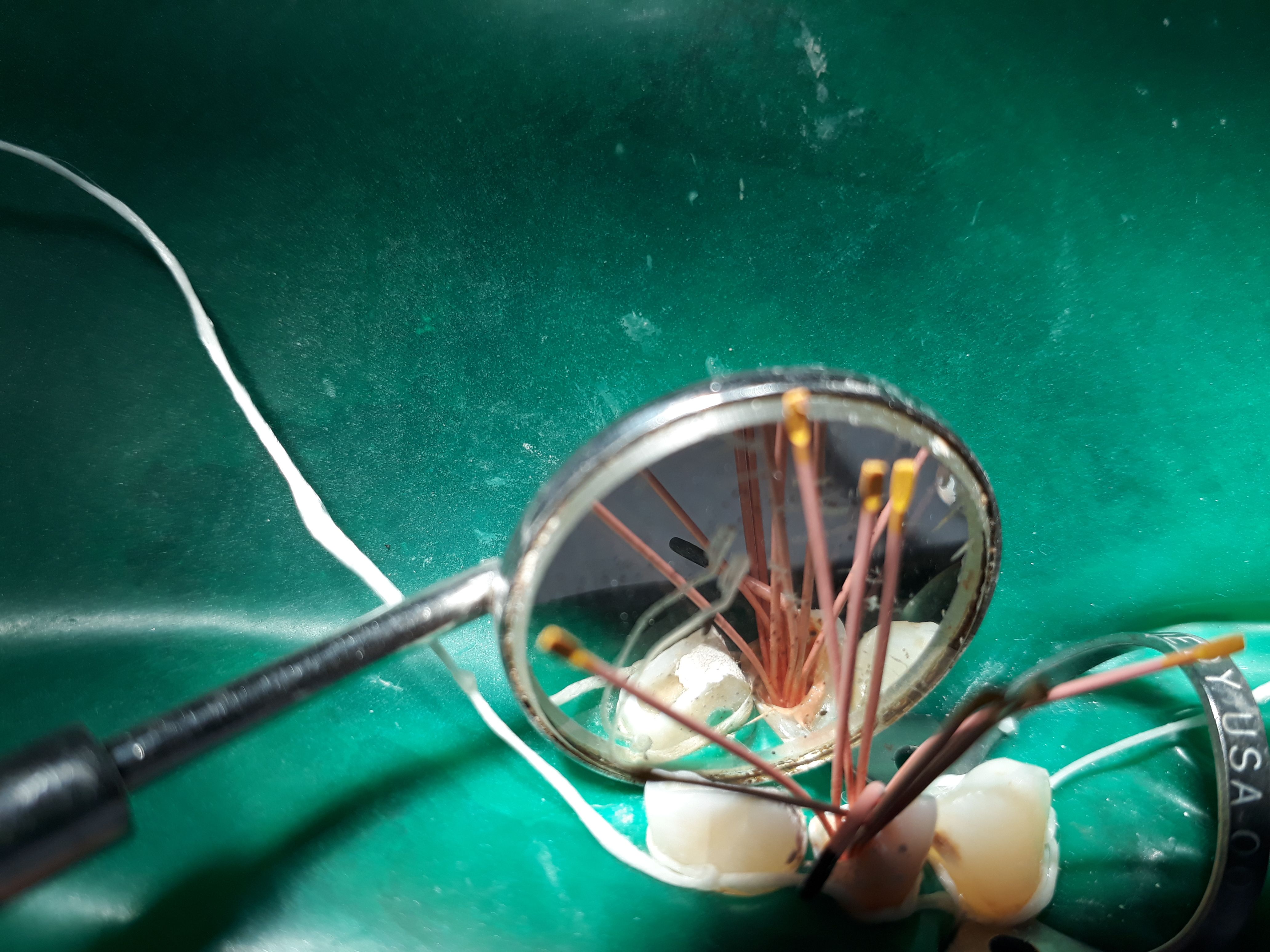 Once the canal has  been sealed, the gutta-percha is condensed with a hot Morthonson  condensador, taking care that it is only in the entrance of the canal.  And depending on the restoration material that is going to be used, a  zinc oxide base can be placed with eugenol or glass ionomer.

In the third appointment, the base is carved and the restoration is carried out, trying to return the anatomy to the tooth.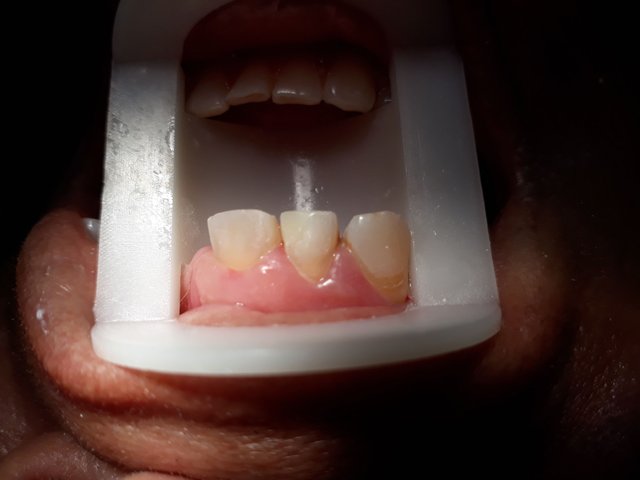 I  hope this information has helped you. If you liked it, do not forget to  leave your vote and if you want to see more publications of this type,  give me follow