Cetirizine Understanding Cetirizine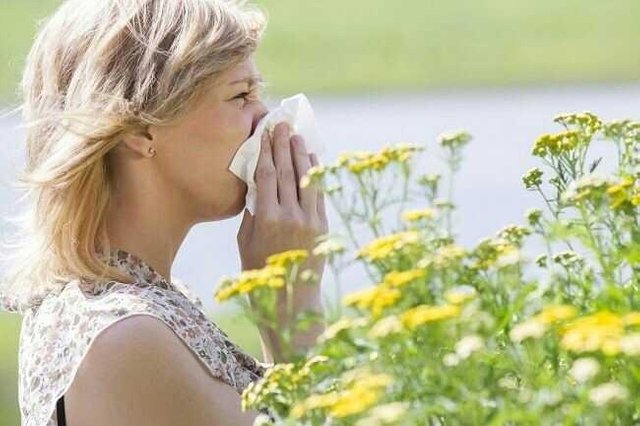 Reference image: http://www.alodokter.com
Cetirizine
Understanding Cetirizine
Cetirizine is an antihistamine drug that can be used to treat allergic symptoms, such as runny nose, nasal congestion, watery eyes, sneezing, itching of the eyes or nose, and rash on the skin. cetirizine - alodokter Cetirizine works by blocking the work of histamine compounds produced by the body. It is these compounds that cause allergic symptoms. However, cetirizine can not be used to prevent sprains or to prevent and overcome severe allergic reactions such as anaphylactic shock.
Trademarks: Alergine, Capritazin, Cerini, Cetinal, Cetrol, Cetymin, Estin, Falergi, Hislorex, Intrizin, Lerzin, Ozen, Ritez, Ritez FT, Rybest, Ryvr, Ryzen, Simzen, Tiriz, Yarizine, Zenriz, Zine
About Cetirizine
| Group | Antihistamines (allergy) |
| --- | --- |
| Category | Prescription drugs |
| Benefits | Relieves allergy symptoms |
| Consumed by | Adults and children over 2 years of age |
| Categories of pregnancy and lactation | Category B: Studies in experimental animals do not show any risk to the fetus, but no controlled study has been conducted in pregnant women |
| Forms of medicine | Tablets, capsules, chewable tablets, soluble powders (puyer), syrup |
WARNING:
For children and women who are pregnant, breastfeeding, or planning to become pregnant, adjust the dosage and frequency of cetirizine use with physician advice.
Please be careful for people with kidney disorders, liver disorders, diabetes, and porphyria, or have allergies to antihistamine drugs.
Try not to drive or operate the machine while undergoing treatment with cetirizine, as it may cause drowsiness.
Stop taking medication when symptoms have improved.
If an allergic reaction or an overdose occurs, contact your doctor immediately.
Dose of Cetirizine
The dose of cetirizine is different for each patient. The doctor will adjust the dose according to age, medical history, and the patient's body reaction to the drug. The following table will explain generally recommended doses.
| Age (year) | Dose (milligrams) | Frequency per day |
| --- | --- | --- |
| '>12 | 10 | 1 times |
| 6-12 | 5 | 2 times |
| 2-6 | 2.5 | 2 times |
Eating Cetirizine Properly
Read the description on the drug package before starting cetirizine. Make sure you take this medicine as directed by your doctor. Cetirizine can be consumed before or after meals. If you are taking this medicine in liquid form, use a dose with a special spoon that is included in the package. Do not use ordinary tablespoons because the chances are different. You should also avoid alcohol consumption while using this medication as it may exacerbate the potential side effects of antihistamines. For patients who forget to take cetirizine, it is advisable to do so immediately if the break with the next consumption schedule is not too close. If it is near, do not double the dose.
Drug Interactions
Avoid using hydroxyzine and levocetirizin to prevent overdose, since both drugs have similar functions to cetirizine. Avoid consuming alcoholic beverages because it can double the side effects of cetirizine. Avoid using cetirizine along with tranquilizers as it can enhance the sedation effect.
Recognize Side Effects and Danger Cetirizine
Just like in other drugs, the use of cetirizine can also cause side effects. A number of side effects that usually occur after a person taking this antihistamine drug are:
Sleepy.
Dizzy.
Limp and tired.
Nausea.
Dizzy Dry mouth.
Nasal irritation.
Sore throat.
Stomach ache.
Diarrhea.
Reference: http://www.alodokter.com