The first menstrual preparations of girls.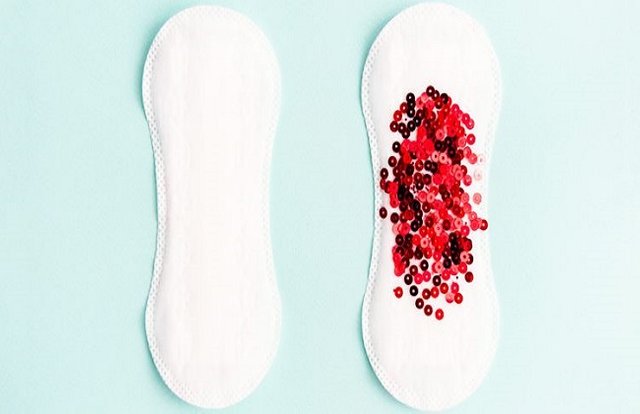 Menstruation is as common and regular as an adult girl; During adolescence, the girl's first menstrual was the same horror. At this time, the changes in the body of women are a major change, with which physical and emotional adaptation is very difficult.
Generally menstrual periods start at the age of 12-13 years. For many, 8-9 years of age may start, and many may not start menstrual period at 15-16 years of age. So it is better to know some signs before becoming menstrual.
1.Generally, mothers who have had menstrual periods, have the possibility of having menstrual periods. But before or after may be.
2.Breast growth begins almost 3 years before the menstrual period. Usually menstrual period starts in 4 years of breast growth.
3.Increases the pubic hair of the body. Pubic hair growth is the first menstrual cycle in 2 years.
4.Before the first menstrual period, vaginal discharge will be released from the vagina. The first menstrual period is in 6-12 months of discharge. In some cases it can take 18 months.
How to prepare for the first menstrual period
1.Menstrual period usually lasts for 2 to 7 days. Keep it ready.
2.As most women become menstruating during 12-13 years of age. So this is a good time to keep up with the materials needed for menstruation.
3.If you are not worried at the first place in the school or any other public place, take help from someone nearby.
Parents' duty is to do
Talk to the girl. Tell him that it is a normal rule. There is no worrying thing. Tell the girl about her own experience. Assure him that there is nothing to fear. Give an idea about sanitary napkin.
During the menstrual period, a little bit of extra attention should be given to cleanliness.
Please be interested to read about menstruation. You can learn about menstruation easily from different websites on the internet. There are also various books available. But it is better to consult a doctor.
You will not be ashamed to talk about menstruation. At this time, you are your daughter's doctor. The first menstrual period is a significant event in every girl's life. Be aware of yourself.
Regarding menstrual cycle:
Menstrual is not a disease. A part of every women's life cycle. So every girl learns to see menstruation as a panic and learns naturally, so the family's contribution is important.
While studying in class IX, there was a section of domestic science in 'menstrual and to do it'. Our school was 'Girl's School', that is, there was no boy's place here. And the teacher who taught us is also a woman. But in class he told us to read this chapter at home. Whenever he said this word, then the whisper of the whisper of the class laughs a gentle smile. Tiff in Period was after the class.
So everyone started chatting together. Subject 'menstrual' or monthly. Everyone has their experience. One of the girls said that she woke up one day and saw the blood on the bed. When he saw this, he thought that his body was cut with a blade. He called the mother in fear. But when the mother saw that there was no relief. Rather he has increased panic. Now go to the bathroom, change the clothes and give him the usual cotton cloth. Yes, in our twentieth century, most of our homes in the city were dressed in clothes. Some people used cotton.
Similar stories from others like this girlfriend What kind of changes in the body at this time, what changes in mind, there is nothing to fear that does not tell the mother, father or brother is far away. As the family did not come in, the sister or the apple also avoided the matter. Let's talk to someone about this, 'banned'. Even when we were sitting in the classroom to the lowest neck, so that other girls could not hear.
As the clothes were used, so often the blood of women in the school dresses would have been strained, and the one-eyed scarring that a girl would shrink to shame, is not saying. And there was no place to drop the pad in our toilet or there was no clean toilet to replace. Can not tell the current situation. However, assuming the condition of many schools is still such
Now come on your own words. After the father's death our family has three daughters. I, mother and sister. My father and I are 10 and 12 years old. So when both sister and I were in the mood, I was told to tell my mother only. But after Mother's mother striation, I started fearing that the mother started. No worship can be touched. Do not mix with any son. Be careful. The clothes that used to be used to dry on the roof were covered with other clothes, so that they could not be seen. Although all these discussions have not been discussed, there has never been any discussion or any kind of reassurance. Many of my girlfriend's mothers were highly educated than my mother, they did not even hear that they discussed this matter with women openly.
Now we have to be terrified if we think of how much the way the clothes used to be. And seeing our parents and mothers. Many of my parents, mothers and relatives of my friends have been diagnosed with tumors in the uterus and have to be operated, maybe even a reason. There is no discussion with regards to the menstrual system