SWAB test for covid ~ 19 virus
Hello everyone, long time no see.
After the corona virus has hit the world since last March, many changes in lifestyle that we must adjust again, even after eight months, the calamities that have hit our world have not finished.
one example, we are who's work as a public service sector, are required to undergo medical tests once a month, to avoid this corona virus outbreak.
May all of us be given health by Allah, and I hope this calamity will end soon.
Amin.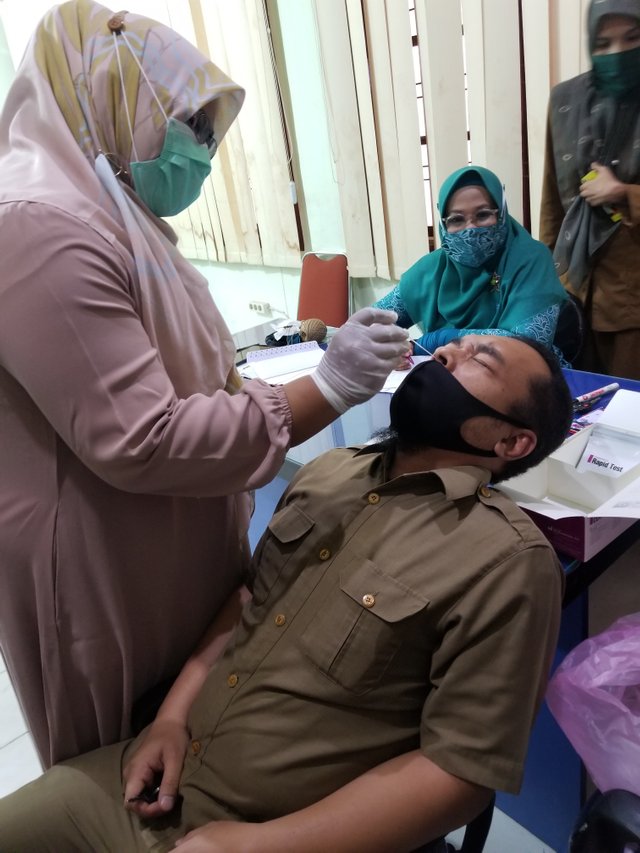 in picture : one of my friend while test for covid~19
see you fellas :)