Hi steemians! If you are anywhere near Vancouver, British Colombia or planning to go there, there is something you can't miss going to: the Grouse Grind!
It is an incredibly steep hike up to Grouse Mountain Resort from the bottom of the lift. You will climb steep steps, roots and rocks to reach the top with marks every quarter of the way to know where you are at. The good thing is that you don't necessarily have to hike down (which isn't allowed on the Grouse Grind but possible on other trails) because you can take the gondola down the mountain from the resort.
The Top of the Grind gives you access to a cafe, a restaurant, multiple outdoor activities and you can see two fenced grizzly bears about 500 feet from the restaurant. You will also have astonishing views of all the metropolitan area of Vancouver!
Trail facts (source: https://www.grousemountain.com/grousegrind)
Length: 2.9 kilometres (1.8 miles)
Elevation Gain: 853 metres (2,800 feet)
Base: 274 metres above sea level (900 feet)
Summit: 1,127 metres (3,700 feet)
Total Stairs: 2,830
Getting up the Grouse Grind involves a good fitness and is actually considered as the "outdoor gym" of Vancouver. The trail is really crowded in the summer so I would recommend leaving early or climbing to get sunset at the top.
It usually takes between 1 to 2 hours to get to the top but many athletes get below 1 hour and even 30 minutes. The all time course record was set by the local Sebastian Salas with a time of 23:48, but generates a lot of controversy in the mountain running community.
My personal record was 28:10 in May 2016.
I first did the Grouse Grind in 2013 while I came to Vancouver to improve my English for a few months.
I've raced what is called "Seek the Peak" for the first time in 2013, in which the Grouse Grind is the most difficult section.
I finished 7th overall and 1st 19 years old and under.
Last year I came back to Vancouver in April and started right away to run the Grind as it wasn't too snowy and crowded in the spring. Then my choices went to other trails because of the crowd so I didn't do it more than 10 times last year.
The last time I ran it was for Seek the Peak 2016, where I took 1st place overall and sat a new course record.
Here is the link to the website of the race: https://seekthepeak.ca/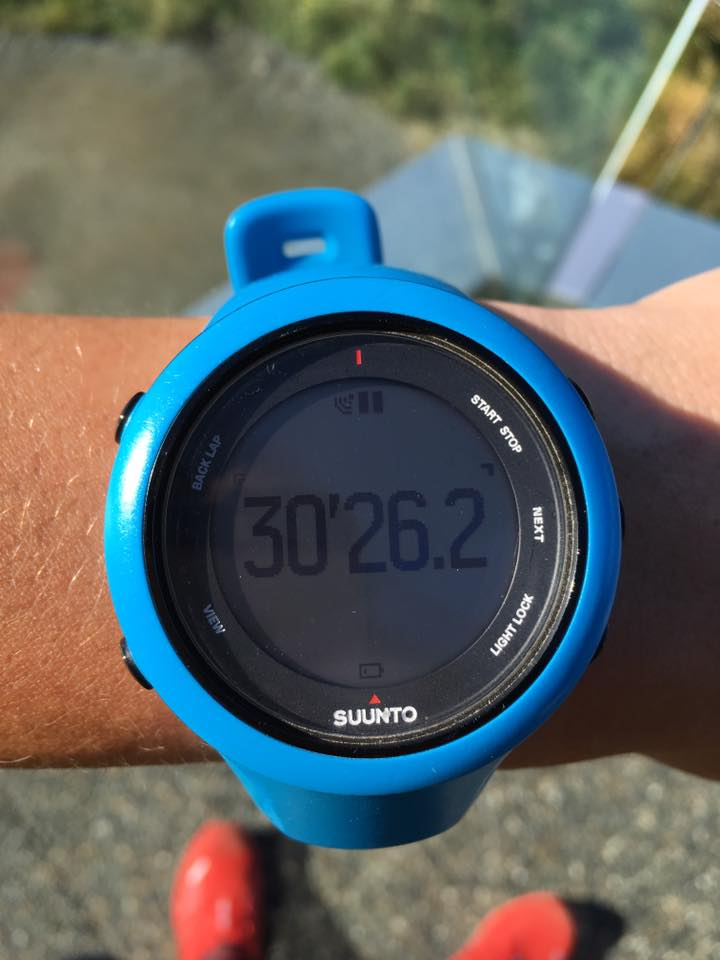 Tempo workout on the Grouse Grind, May 2016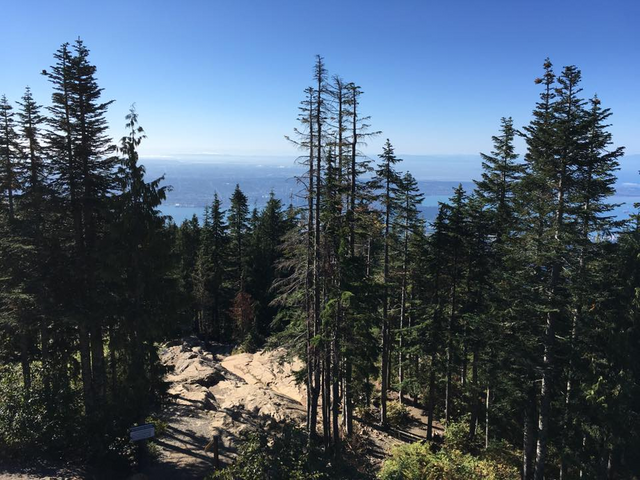 The finish of the trail seen from the restaurant.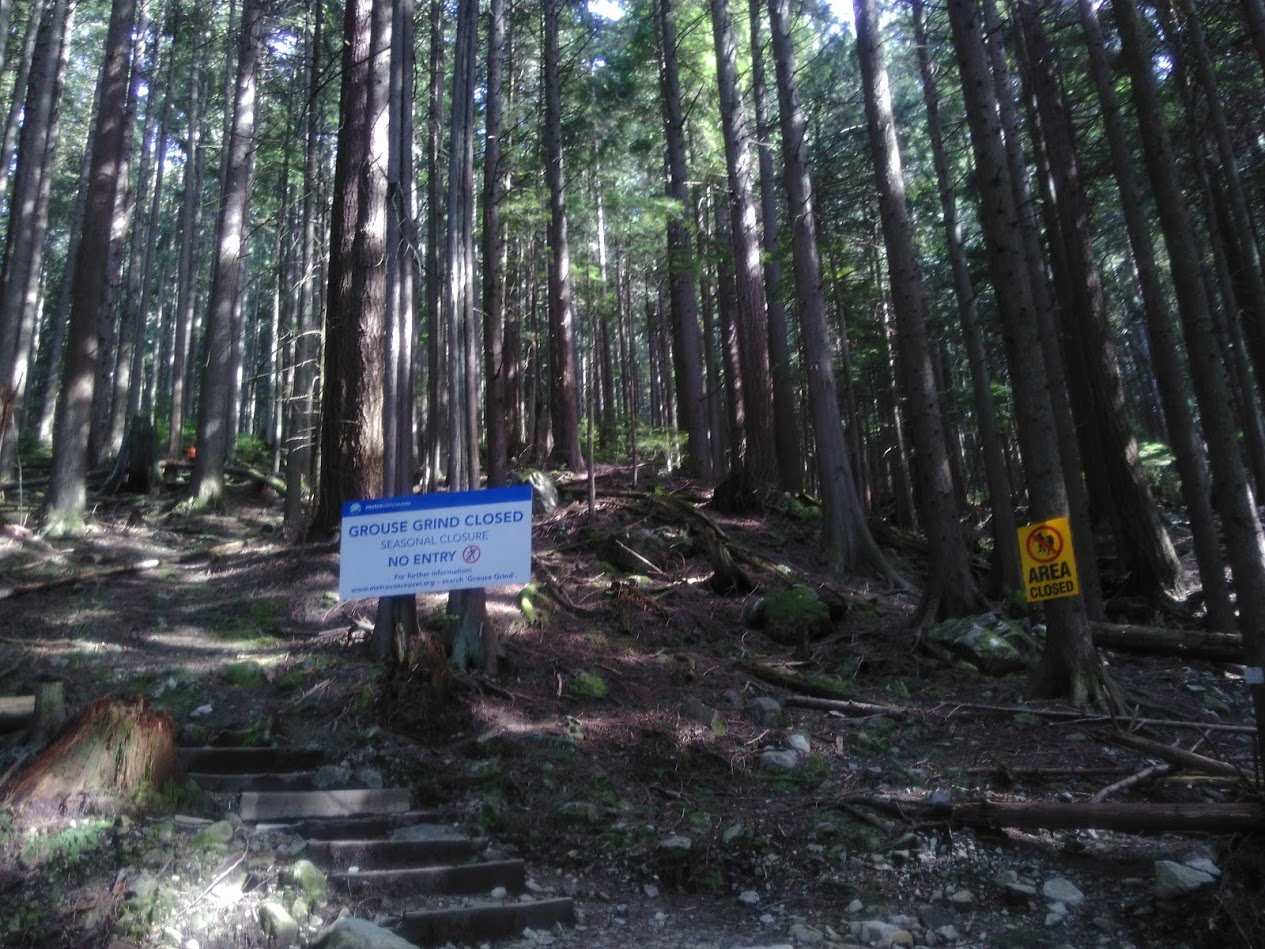 Trail closed in April due to the snow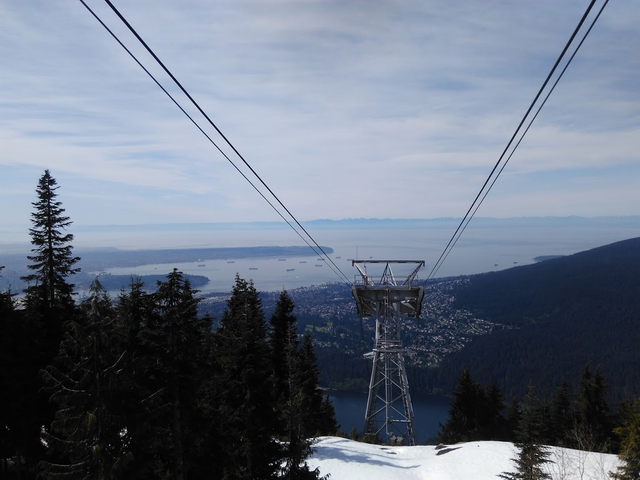 From the top (wasn't actually that snowy)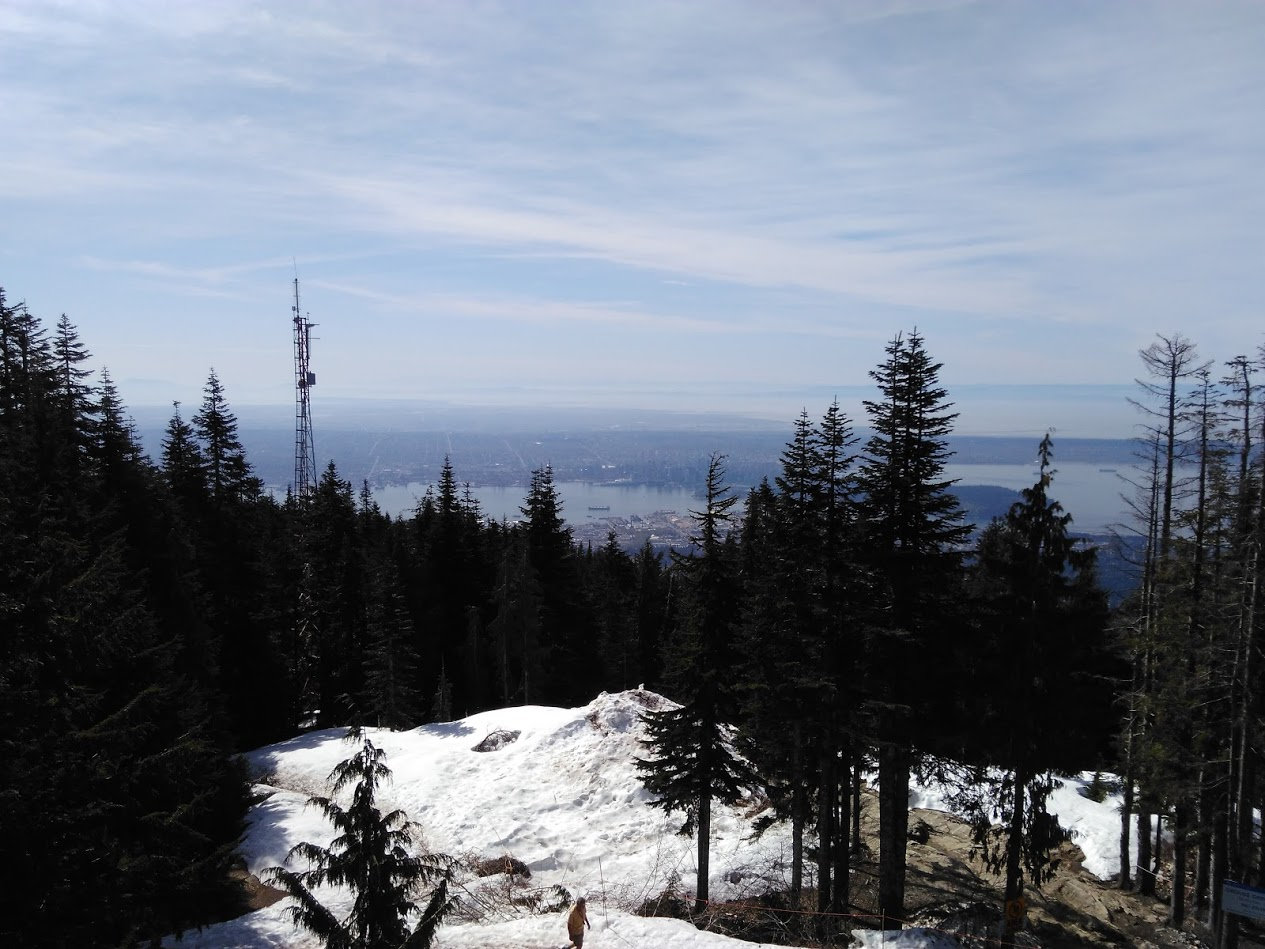 From the restauranr in April

You will find this post as many others on http://steemitworldmap.com/ thanks to @steemitworldmap