12 WEEK TRANSFORMATION GUIDE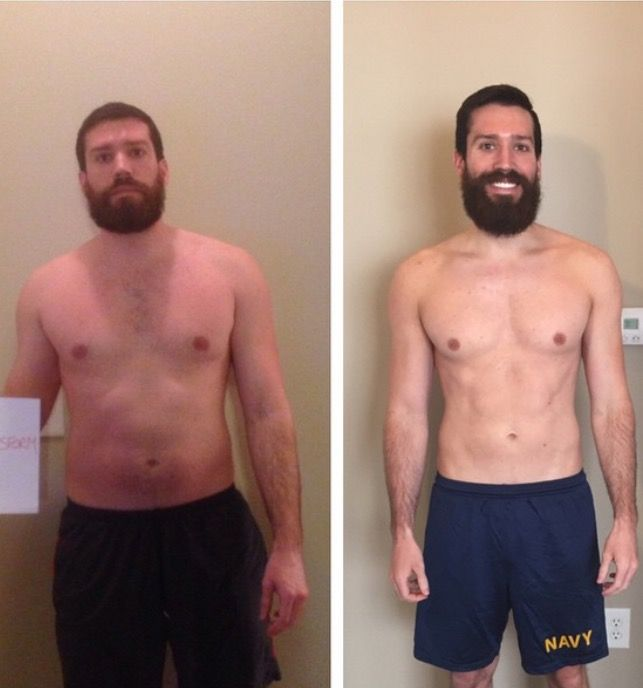 What's up Steemit!! A couple of weeks ago I put up my recent before/after pictures of the 12 week transformation that I completed. I had a couple of people request that I create another article that detailed out my plan that I used to achieve those results. I'm not going to lie… it isn't easy. The workouts aren't easy. The diet isn't easy. You'll have a few emotional ups and downs. You'll want to quit. You'll want to order pizza. But you won't do it. Why? Because you'll see results on the scale after 7 days. Your friends will see physical changes and start asking about your workout at the end of the first month. You'll see physical changes after 2 months (before, actually, but I don't want to over-promise anything). And you'll be blown away by the finished transformation at the end of 3 months.
So… who is this for? Anyone! Just kidding… if you're already at less than 10% body fat, I don't suggest you do this unless you're prepping for a show. If you are prepping for a show, you probably already have a coach that has given you a workout and nutrition plan. But outside of those people… this program is for men or women, beginner to advanced. If you are incredibly out of shape/obese, maybe have a brief chat with a doc to make sure that you can handle the physical exertion you're about to put your body through.
So without further ado...
NUTRITION
Let's be upfront and clear about one thing... your body is not made in the gym. It's made in the kitchen. It's the other 23-24 hours of the day that you spend outside of the gym that is going to determine your results. The food you eat, the liquids you drink, the amount of sleep that you get... these are the things that are going to help you shred the layer of fat and reveal your mid and upper abs, that lower ab v-cut that everyone is after, your shoulders, and my favorite... the vastus medialus, the teardrop of your quad that sits right above your knee.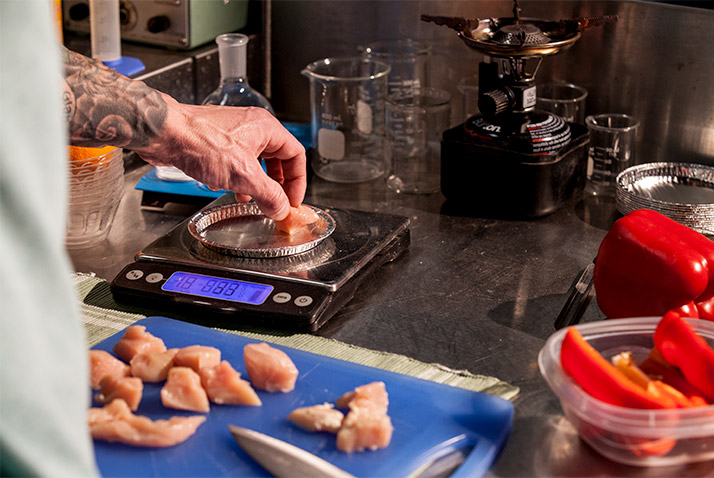 Photo Credit: Bodybuilding.com
Now I know people of all ages that have been going to the gym consistently for months or years that never have the body type that they want. They never see the results that they expect. Why? Because they eat like shit. They drink 2 sodas a day but never a glass of water. They binge drink on weekends. They snack on candy bars. And they get 6.5 hours of sleep a night. All things, that for 3 short months, you are not going to do.
MACRO NUTRIENTS
Alright... let's jump into this thing. You'll be creating your own diet based on your current weight. When doing this, we'll be looking not only at overall calories, but the 3 main macro nutrients that make up your calories.
Protein - 4 calories/gram
Carbs - 4 calories/gram
Fats - 9 calories/gram
I'm going to keep it pretty short and simple when outlining each of these... I'll likely do additional articles later on describing the importance and functions of each, but for now, I'll just get to it-
PROTEIN
Protein is the most important macronutrient in this program. Muscle is made out of protein, and as such, it's imperative that you're getting enough of it to repair, recover, and grow your muscles. After all... you don't want to shed your layer of fat and not have any muscle under it!
Research has shown that eating up to 1.5g of protein per pound of body weight is effective for increased muscle growth. Increased muscle means more calories burned throughout the day. So for this reason, that's what we'll be using.
FAT
Some people hear the word fat and they run for the hills. Well folks, I'm here to tell you that fat is nothing to be scared of. These macronutrients get a bad rap because they're more calorically dense than protein or carbs. Because of this, we'll be limiting our fat intake to .5 g per pound of body weight. However, they also play a pivotal role in how your body functions.
Omega 3s - Omega 3 fatty acids are an essential polyunsaturated fat. They're known to increase fat burning, decrease inflammation, increase recovery, and support skin, vision, brain, and heart health.
Saturated Fats - Shown to promote healthy testosterone levels, allowing you to build muscle and strength, recover more quickly, and burn more fat.
Monounsaturated Fats - Also shown to promote testosterone levels and can provide energy during difficult workout sessions.
Trans Fats - There is only one type of fat that you should absolutely avoid, and that is Trans-Fatty Acids. These are not naturally occurring fats, which means your body doesn't know what to do with it. This can lead to increased fat storage, heart disease, and some research shows a correlation to cancer.1
CARBOHYDRATES
That brings us to carbs... the only non-essential macronutrient. Carbs provide one benefit and one benefit only- energy. Now, I won't get into the science of it all, because honestly, most people don't care enough about it. But I will say this... carbs are the primary source of energy that your body uses during workouts. Deprive your body of this fuel source, and it'll start going after not only your fat, but your muscles as well. This is why you won't be cutting carbs out completely from this program. In the final stages, you'll be cutting your carbs to a pretty minimal amount, but we'll still be including them, especially before and after your workouts.
SUPPLEMENTS
Alright, so I'm not real big on supplements. Don't get me wrong, I take them... but some people rely waaaaay too much on them. Instead of eggs or chicken, they'd prefer to down a protein shake. Unfortunately, the same people are the ones complaining that eating healthy is too expensive. They'd rather spend $150 per month on supplements instead of fresh foods. Now, with that said, I do think there is a place for them, especially when trying to reach your goals quickly.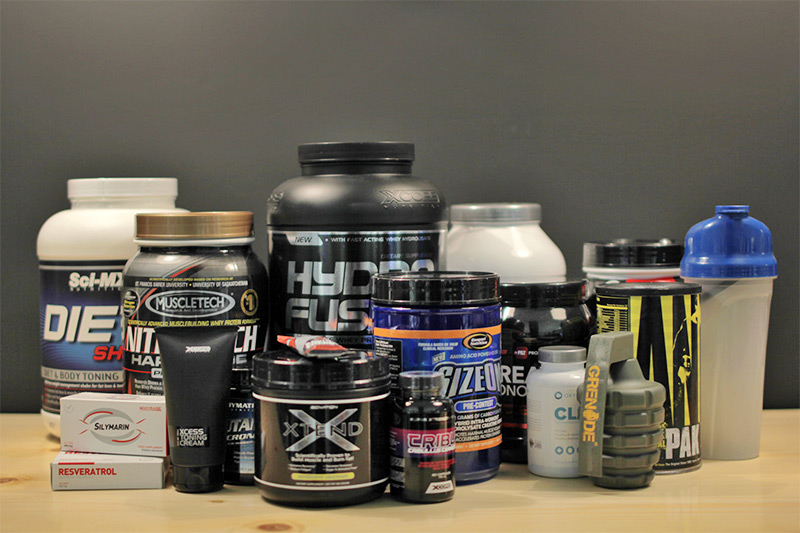 Photo Credit: Google Images, Free to Use for Commercial
Supplements I would suggest when tying to reach said goals, in order of importance (in my opinion)-
Protein
Daily vitamin
Omega-3
Pre-workout
Creatine
BCAAs
Alright Steemit fam, now that we've discussed each of the macros, let's take a look at how we'll be utilizing them when putting together our diets...
THE PLAN
| Phase | Protein | Fat | Carbs |
| --- | --- | --- | --- |
| Phase 1 | 1.5 g per pound of body weight | .5 g per pound of body weight | 1.5 g per pound of body weight |
| Phase 2 | 1.5 g per pound of body weight | .5 g per pound of body weight | 1 g per pound of body weight |
| Phase 3 | 1.5 g per pound of body weight | .5 g per pound of body weight | .5 g per pound of body weight |
You can see from the above table that the nutrition side of this is broken down into 3 phases. Each phase will last 2 weeks (6 weeks total). At the end of the 3rd Phase, you'll simply start over.
SAMPLE MEAL PLAN
The following is a typical meal plan that I used in Phase 1 of my tranformation when I weighed ~185 lbs.
Upon waking

Vitamins
Protein Shake - sip while cooking breakfast

Breakfast

3 eggs
3 egg whites
1 cup of oatmeal
honey or cinnamon to taste
1/2 of an orange or grapefruit

Late Morning Snack
Lunch

Tuna
2 pieces of whole grain bread
Cheese
Piece of fruit

Mid-day Snack

3 sticks of string cheese
Piece of fruit
1 oz of nuts

Pre-workout

Preworkout supplement
Protein Shake

Post-workout

Protein shake
Gummy bears, pixy stix, etc.

Dinner

8 oz steak
Sweet potato
Salad with olive oil and vinegar dressing

You can use ranch, blue cheese, etc. if you must, but keep in mind that there are calories associated with this. That's why people that drown their salad in ranch dressing talk about how they eat salads all the time but "can never seem to lose any weight"

Late night snack

Cottage Cheese
Piece of fruit
As you progress through the phases, you'll be removing carbs from your meals. For instance, for lunch in Phase 2, you'd make a salad with fish/chicken/beef instead of a sandwich with bread.
WORKOUTS
This part is going to be a bit tricky... because I change up aspects of my workout every week, it would be a little difficult to put down every workout on a single article. However, I'll do my absolute best and hopefully my readers find it clear to understand.
GENERAL OVERVIEW
So here's the gist of the workout... for every workout, you'll be in the gym working with barbells, dumbbells, and some machines, and doing high intensity cardio. You'll hit the gym 6 days per week (working each muscle group twice) with one day off, and you'll be switching up your rep range weekly.
CARDIO SUCKS
Alright, lets get this out of the way up front... During every workout you will do one of two things -
Do cardio in between every set. Yes, this means you will never take a break, unless its walking from one exercise to the next.


OR

Complete a 10-15 minute HIIT workout in the middle of your weightlifting session.
Yes... you read that correctly. If you choose option 1, you will never take a rest unless you're moving from one exercise to the next. And if you choose option 2, it means that after your major muscle group lifts, you'll be running sprints, mountain climbers, etc. for some High Intensity Interval Training.
In the final 30 days you'll also be adding (if you so choose) 20 minutes of steady state cardio. If you lift in the morning, do your cardio at night or vice-versa. The steady cardio doesn't need to be anything crazy... just enough to elevate your heart-rate. It should be a little too difficult to maintain conversation, but not so hard that you can't speak to someone else.
CARDIO OPTIONS
You have a ton of options when completing both of these. Below is a sample list of a few of those options:
Box Jumps
Kettle Bell Swings
Mountain Climbers
High Knees
Jump Rope
Rocket Jumps
Ball Slams
Rocket Jumps
Tire Flips
Battle Rops
Sledgehammer Swings
Burpees
Sprints
It all depends on your gym and what you have to work with!
Alright, now that we have that out of the way, let's talk weight lifting exercises that you'll complete during your workouts.
WEIGHTLIFTING EXERCISES
Throughout this program, you'll hit each muscle group twice per week. I set my plan up the following way-
| Monday | Tuesday | Wednesday | Thursday |
| --- | --- | --- | --- |
| Chest/Tris/Abs | Legs/Shoulders/Abs | Back/Traps/Bis | Chest/Tris/Abs |
| Friday | Saturday | Sunday | |
| --- | --- | --- | --- |
| Legs/Shoulders/Abs | Back/Traps/Bis | Rest Day | |
Exercises can be separated into two different categories.. major muscle groups (mostly multi-joint exercises) and secondary muscle groups (mostly single-joint exercises). For each workout, you'll pick 3 multi-joint exercises and 3 single joint exercises. For example, if you're doing a Chest/Tricep day, a workout would like like:
Bench Press (4 sets)
Dumbbell Press (3 sets)
Incline Bench Press (3 sets)
Dips (4 sets)
Tricep Pushdowns (3 sets)
Overhead Tricep Extensions (3 sets)
REP RANGE
You'll be hitting each muscle group twice per week, and each time you'll be using a different rep range. The split that I used was Chest/Triceps, Back/Biceps, Shoulders/Legs.
Possible rep ranges include:
3-5
6-8
9-11
12-15
16-20
21-30
When putting these into action, I did the following:
| Phase | Week | Days | Rep Range |
| --- | --- | --- | --- |
| Phase 1 | 1 | Mon-Wed | 9-11 |
| Phase 1 | 2 | Thurs-Sat | 12-15 |
| Phase 2 | 3 | Mon-Wed | 6-8 |
| Phase 2 | 4 | Thurs-Sat | 16-20 |
| Phase 3 | 5 | Mon-Wed | 3-5 |
| Phase 3 | 6 | Thurs-Sat | 21-30 |
THE RESULTS WILL COME
Alright folks... there you have it! My personal results were going from ~194 to ~167. I stand right at 6'0" tall, if that helps give any perspective. You can definitely tell that my abs, shoulders, and arms are more defined. While I lost muscle mass (expected), I was extremely pleased with my overall results.
I think the hardest part is for people to stay consistent with their eating habits. I will say though, that it becomes easier when you start seeing your results. Another key piece is to work outside of your comfort zone when you're in the gym. You don't see muscle growth unless you're working your ass off. Taking it easy and reading a book while sitting on a bike isn't going to cut it. Put yourself out there. Lift as heavy as you can while keeping good form.
The workout that I completed was a hybrid between a workout created by Dr. Jim Stoppani called Shortcut to Shred2


A workout by Craig Capurso called
30 Days Out
2

and nutritional advice from one of my best friends and former National Wheelchair Bodybuilding Champion, Dr. Jeff Snell.
If you choose to do so, the links provided actually include detailed workouts. That may be a good idea, especially for people new to the weightlifting world. It takes the guesswork out of exercise selection and allows you to get after it in the gym instead of questioning what to do next!
I hope everyone found this helpful! If you have any comments, questions, or suggestions of details that I should add, please let me know. I'll be happy to update the article with any information that people request!
Sources:
1 BreastCancer.org
2 Bodybuilding.com
---
@scrooger Let me know what you think!